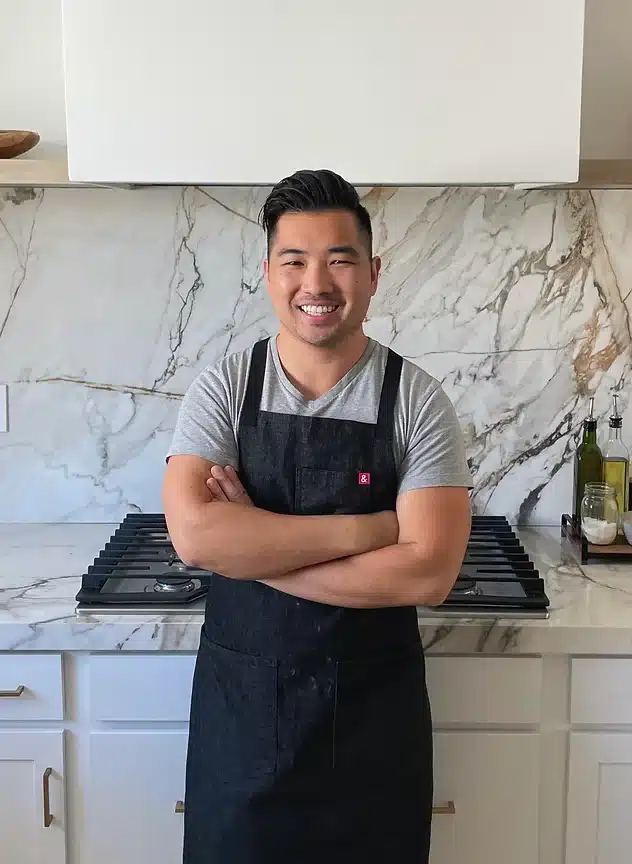 Hi! I'm CJ!
My name is Chris Joe (CJ), and I'm a third generation Chinese-American home cook who has always loved cooking & eating! 
Welcome to my site, where you can find easy & approachable recipes for the everyday home cook. These are some of my tried & true favorite dishes that I make all the time.
I hope to show everyone how simple & easy it is to cook flavorful Asian food at home. If you try my recipes, please let me know how you liked them! I LOVE to hear from you!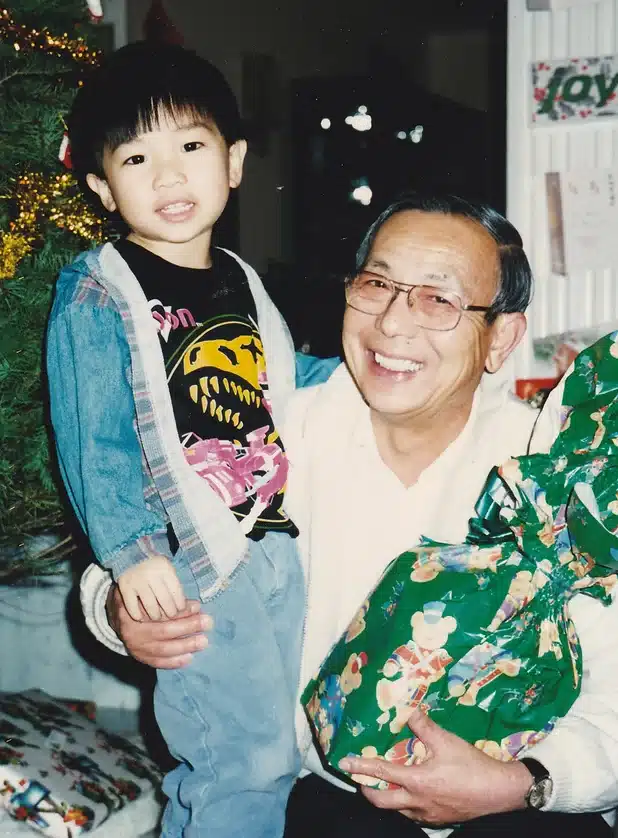 That's me & my Yeh-Yeh!
I am a self-taught home cook. My passion for cooking started with my grandfather (Yeh-Yeh). He immigrated to the United States from China, served in the US Army, and was a chef & grocery store owner in Southern California. He taught me many of the Chinese cooking techniques I use today. My fondest memories of him are him in the kitchen around the holidays, orchestrating extravagant meals for our family. I inherited his cleaver, which you can see me use in many of my videos. He has been gone for a couple years now and I still miss him so much.
​This site is dedicated to him.