Korean Broccoli Salad
---
January 9, 2022
---
If you're looking for a CRISP and REFRESHING side dish, this Korean Broccoli Salad should definitely be in your rotation. The sesame oil, rice vinegar, and touch of sugar compliments the broccoli perfectly for this quick, easy, and delicious side dish!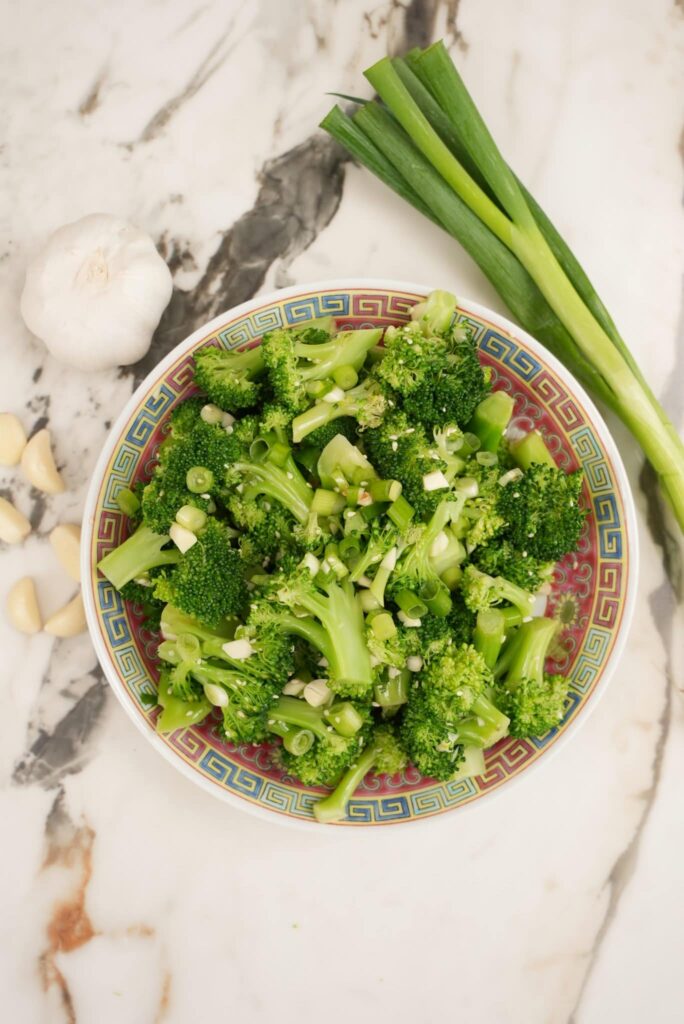 INGREDIENTS TIPS
BROCCOLI
Cut your broccoli into similar sized pieces to ensure that the broccoli cooks evenly and is equally covered by the marinade.
Blanching your broccoli is a quick and simple way to keep them crisp and delicious! It tenderizes without making it mushy, and eliminates any bitterness. It also helps prevent loss of color.
Immediately after blanching, make sure to rinse them in cold water (or better yet, shock them in ice water) to stop the broccoli from continuing cooking and steaming itself. If you skip this step, your broccoli will become mushy and your salad will be sad. 🙁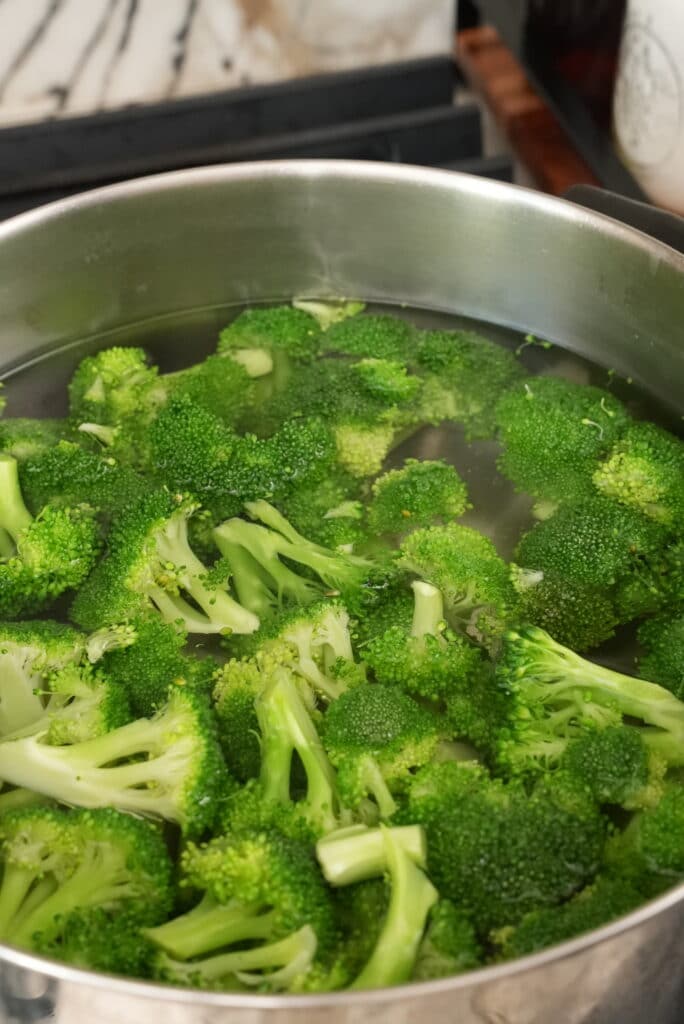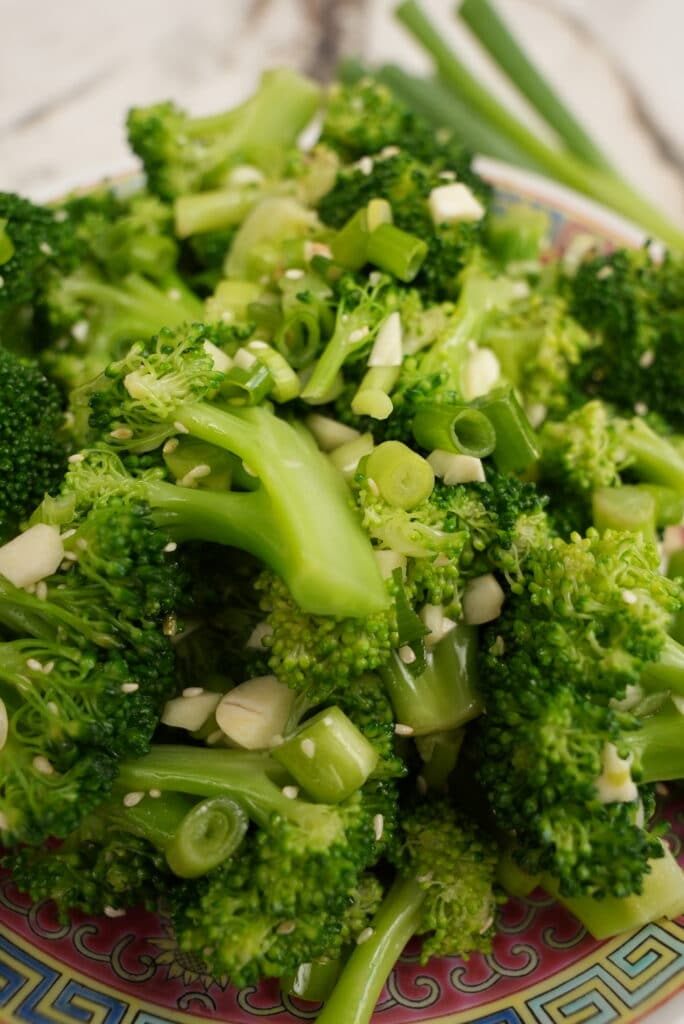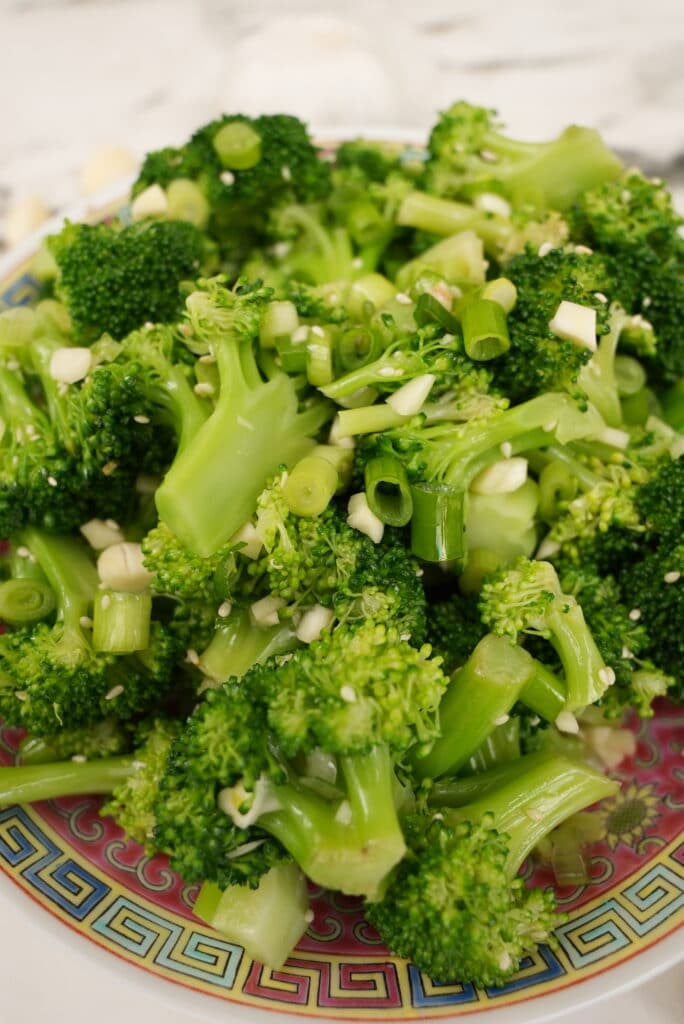 Korean Broccoli Salad
Ingredients
1

lb

broccoli florets

2

tbsp

sesame oil

1

tbsp

rice vinegar

2

tsp

kosher salt

1

tbsp

roasted sesame seeds

2

cloves

garlic

chopped

2

scallions

chopped
Instructions
After washing your broccoli florets, cut into similar 1" strips. Chop 2 cloves of garlic and 2 scallions and set aside.

Bring a pot of water to a boil, and add 1 tbsp of salt to dissolve.

Blanch broccoli for 45-60 seconds or until the broccoli reaches your desired tenderness. It should be bright green with a nice crunch.

Drain the broccoli from the boiling water and immediately rinse with cold water or shock in a bowl of ice water to stop the cooking process. Once cooled, dry the broccoli as much as possible with a towel to reduce excess water.

In a large mixing bowl, combine broccoli, sesame oil, rice vinegar, sugar, kosher salt, roasted sesame seeds, garlic, scallions, and mix together thoroughly until the broccoli is evenly coated.

Let the broccoli marinate for 15-30 minutes in the dressing for maximum flavor and enjoy!