Easy Fried Chicken
---
July 24, 2023
---
Who doesn't love crispy, juicy fried chicken? I've made tons of different variations over the years and this Easy Fried Chicken is simply that – the easiest way to make juicy, crispy fried chicken with only one simple seasoning mix (no need to do all the separate dredging steps with egg)! And the best part is – it's super delicious!
Watch the Easy Fried Chicken Recipe Video Below!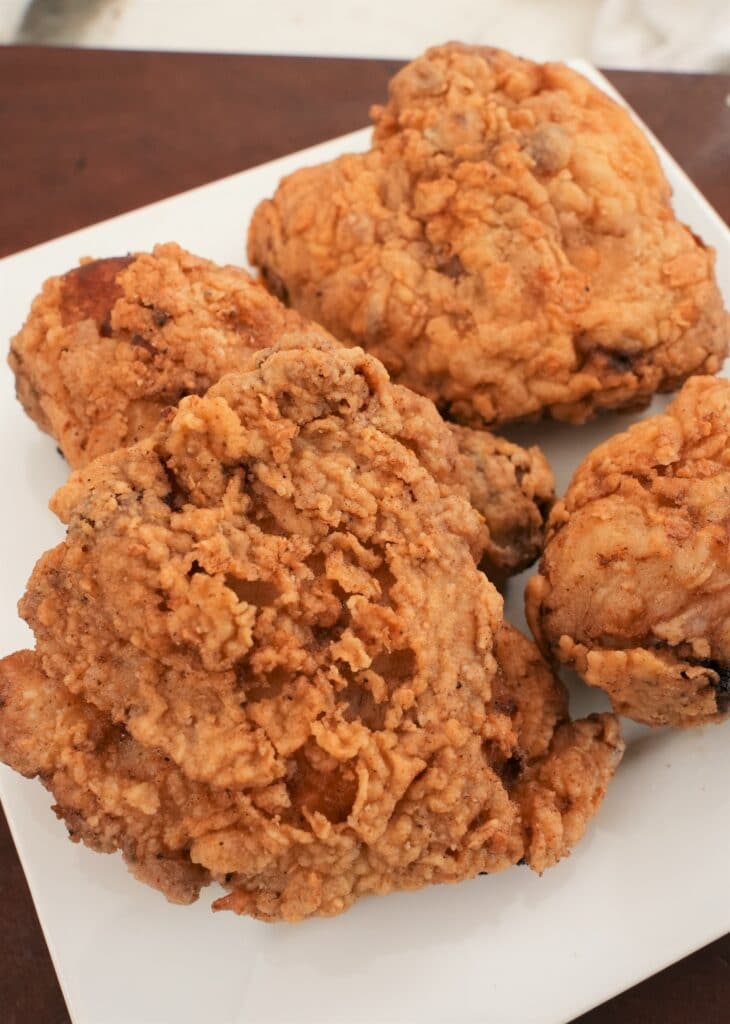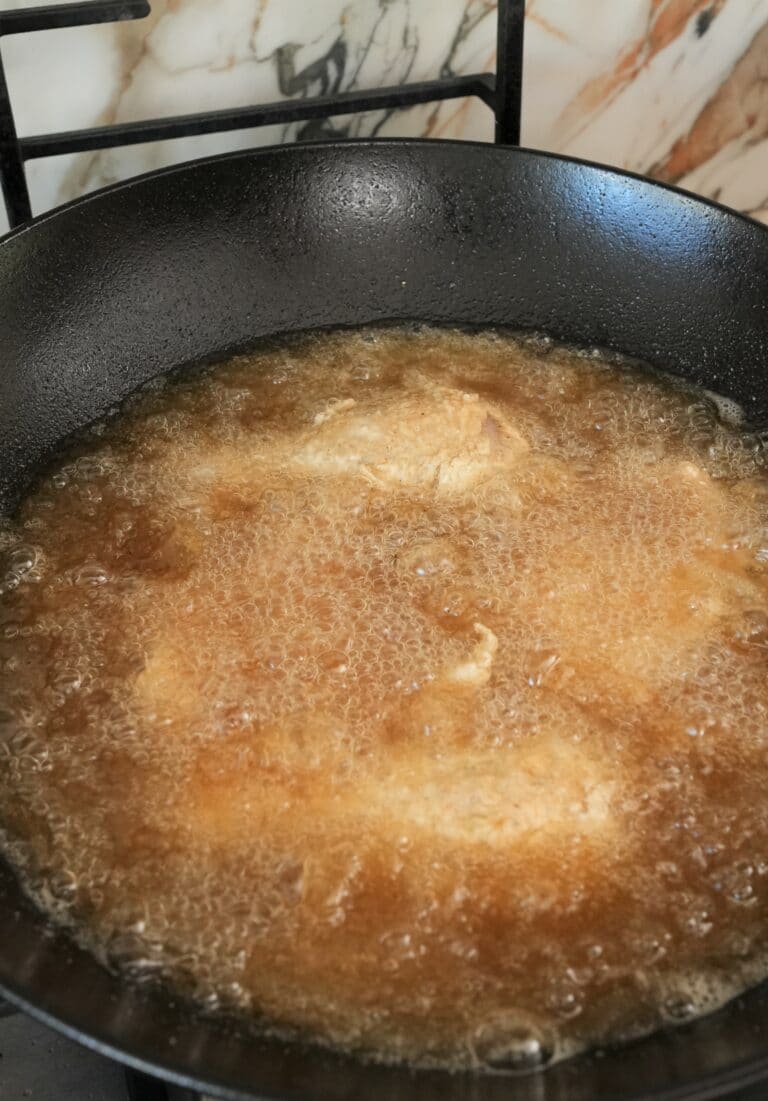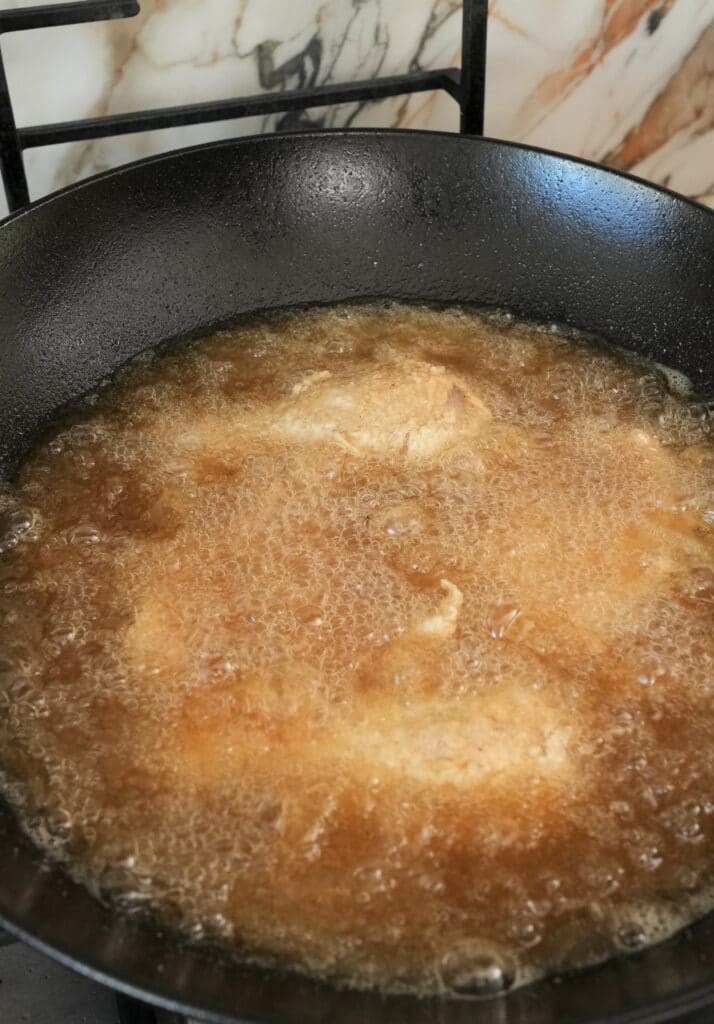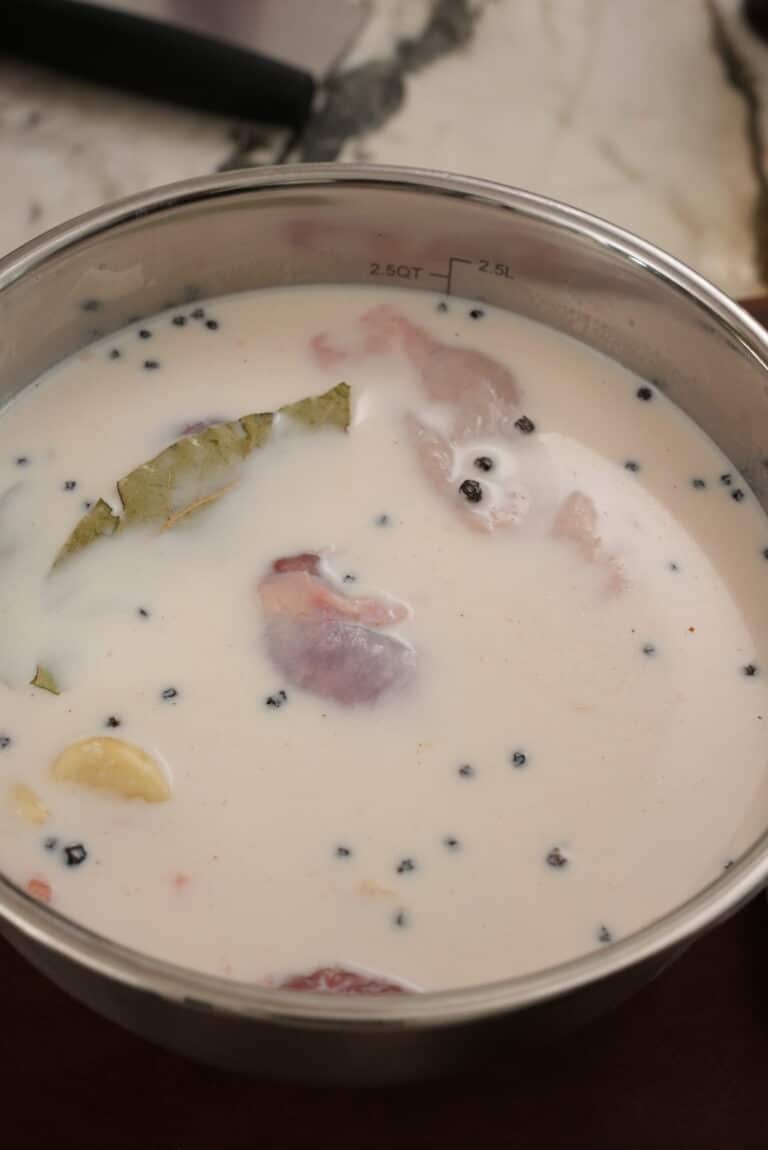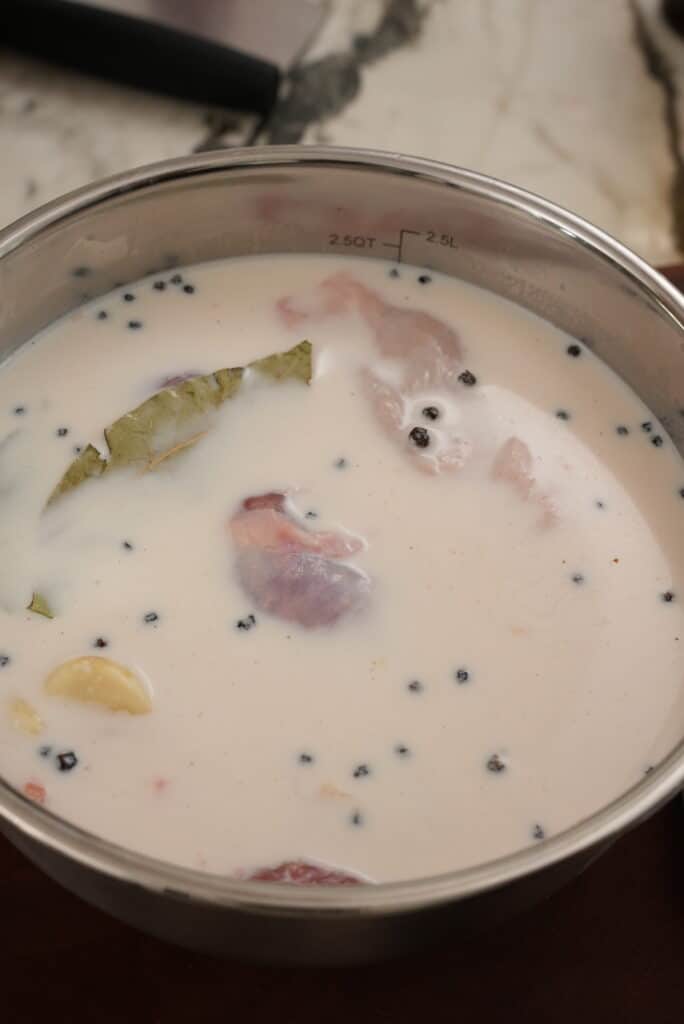 INGREDIENTS TIPS
FLOUR + CORNSTARCH + BAKING POWDER
My not-so-secret tip to the best fried chicken is a combination of FLOUR, CORNSTARCH, and BAKING POWDER. When mixed with the flour, the cornstarch makes the flour coating crispier and gives it that golden brown color! (It has to do with prevention of gluten development.) The baking powder reacts with the oil and creates tiny air bubbles, which also helps form a crispy coating. Traditionally, some cooks will recommend using sparkling water or egg but I think my mix works even better (and saves you time & extra steps!)
MILK BRINE
The lactic acid in dairy breaks down the proteins and collagen in the chicken, which softens the flesh and will make it more tender when cooked. By piercing the chicken, you're allowing the dairy to reach farther in and tenderize more of the meat! If you don't have milk, water brining is still better than nothing. (Brining is optional but I always recommend it, if you have the time!)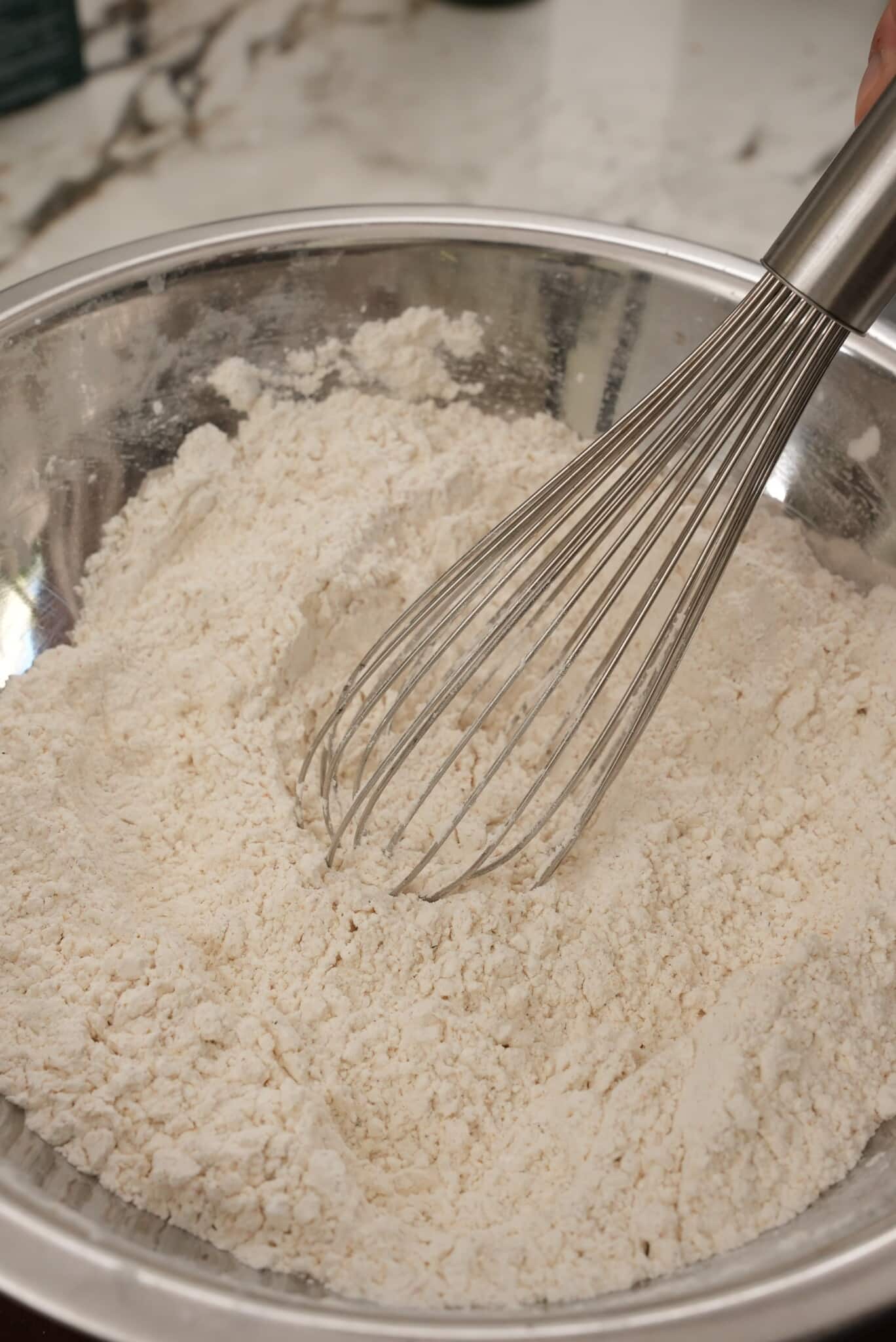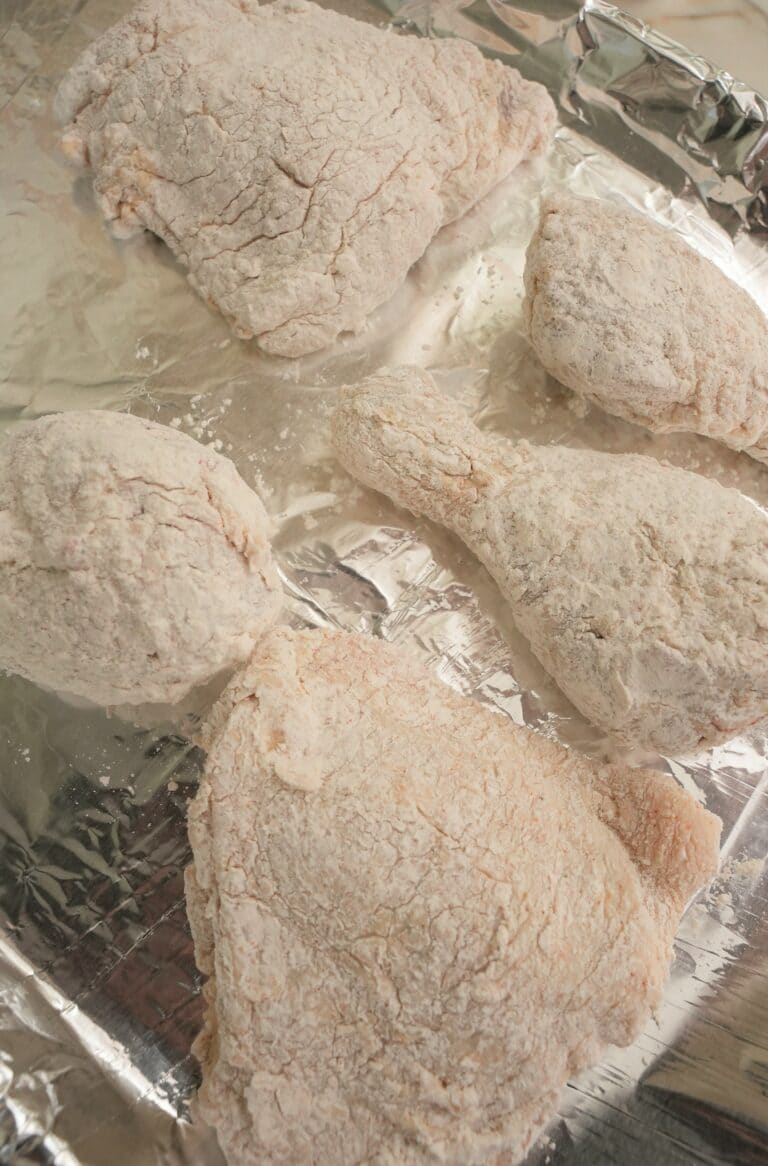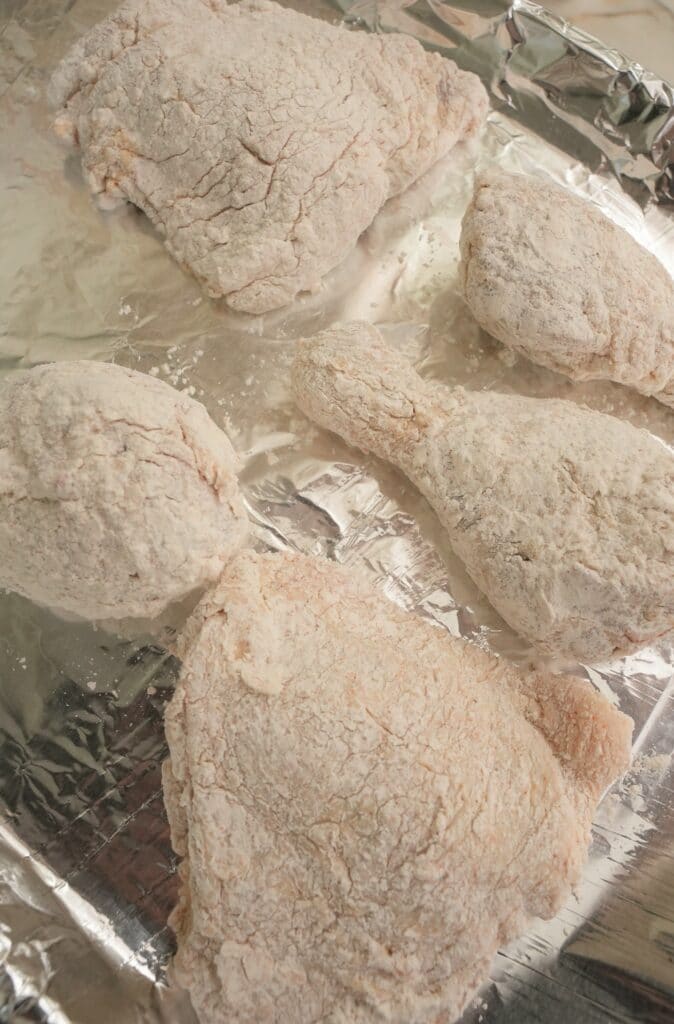 RECIPE TIPS
CRAGGILY BITS
Make sure to spoon some of the leftover brine to your seasoning mix (flour/cornstarch/baking powder) and rub them together to create the craggily bits we all love! They'll stick to the chicken and create the perfect texture!
OIL TEMPERATURE
Do not let your frying oil drop below 325F when frying! I highly recommend you use a thermometer to keep an eye on the temperature. If you see it dropping below 325F, fry your chicken in batches, as it is likely due to crowding. Frying at a low temperature will result in too much moisture (AKA SOGGY).
INTERNAL TEMPERATURE
I highly recommend you use a meat thermometer to check your chicken once fried – you want the internal temp to be at 165F. Undercooked chicken can lead to food poisoning, so always err on the side of caution!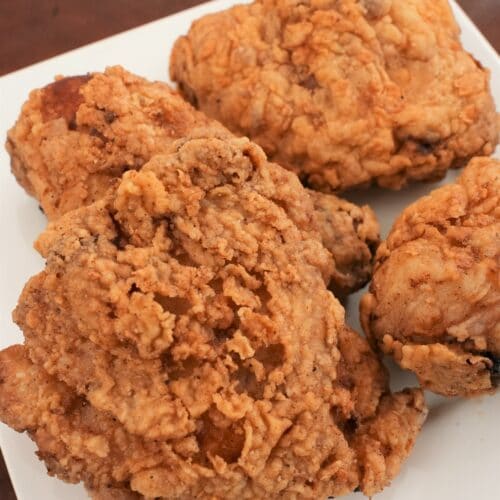 Easy Fried Chicken
The easiest fried chicken that's crispy on the outside and juicy on the inside! My 2 step dredging uses a wet batter to save time!
Ingredients
Chicken
3

lb

drumsticks or thighs

4

cups

whole milk

can sub with water

1/4

cup

salt

8

cloves

garlic

2

tbsp

black peppercorns
Wet Batter
1

cup

seasoning mix

1

cup

water

cold
Instructions
Pierce chicken carefully with a knife and brine with whole milk (or water), salt, garlic, black peppercorns, and bay leaves. Brine for 2-3 hours or overnight for best results.

In a large mixing bowl, combine flour, cornstarch, kosher salt, white pepper, black pepper, garlic powder, onion powder, cayenne pepper and baking powder and whisk until combined.

Take 1 cup of your seasoning mix and combine in a separate bowl with cold water and mix until smooth.

Remove the chicken from the brine and spoon a few tablespoons of brine into the seasoning mix and rub together with your hands to create small clumps. These craggily bits will add extra texture to the chicken.

Dip each piece of chicken in the wet batter and let any excess drip off. Immediately dredge in seasoning mix and press the mix into the chicken until completely coated. Let rest on a baking sheet while you heat up your oil.

In a large cast iron pan, dutch oven, or heavy bottomed pan/wok, fry chicken at 350F for 8-12 minutes (depending on size of the chicken) until the internal temperature reads 165F.