Roasted Brussels Sprouts (SUPER CRISPY)
---
November 13, 2022
---
These SUPER crispy roasted brussels sprouts are a great side dish you can make in for the holidays or for a side to go with your next weeknight meal! They're perfectly crispy around every inch of the brussels sprout, just like what you'd expect at the restaurant and so easy to make at home!
I personally prefer these extra salty like potato chips, so feel free to season them to your liking with salt at the end! The brussels sprouts will crisp up upon resting.
Watch the Crispy Roasted Brussels Sprouts Recipe Video Below!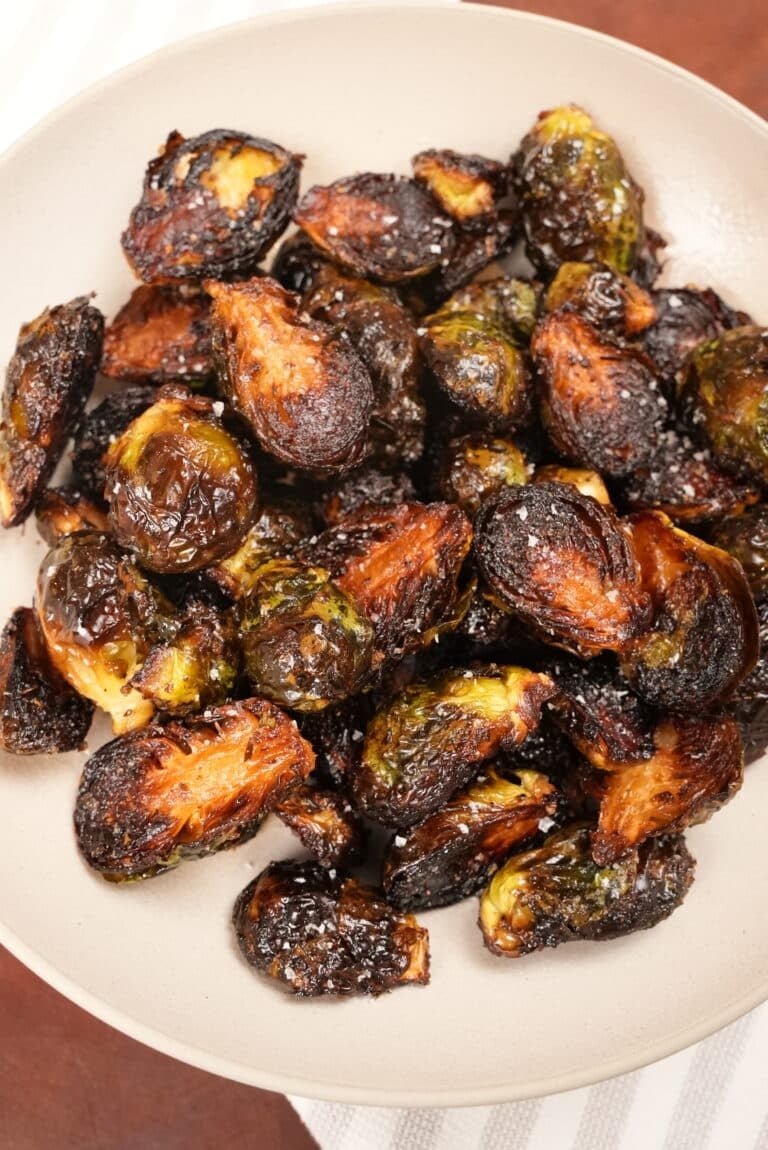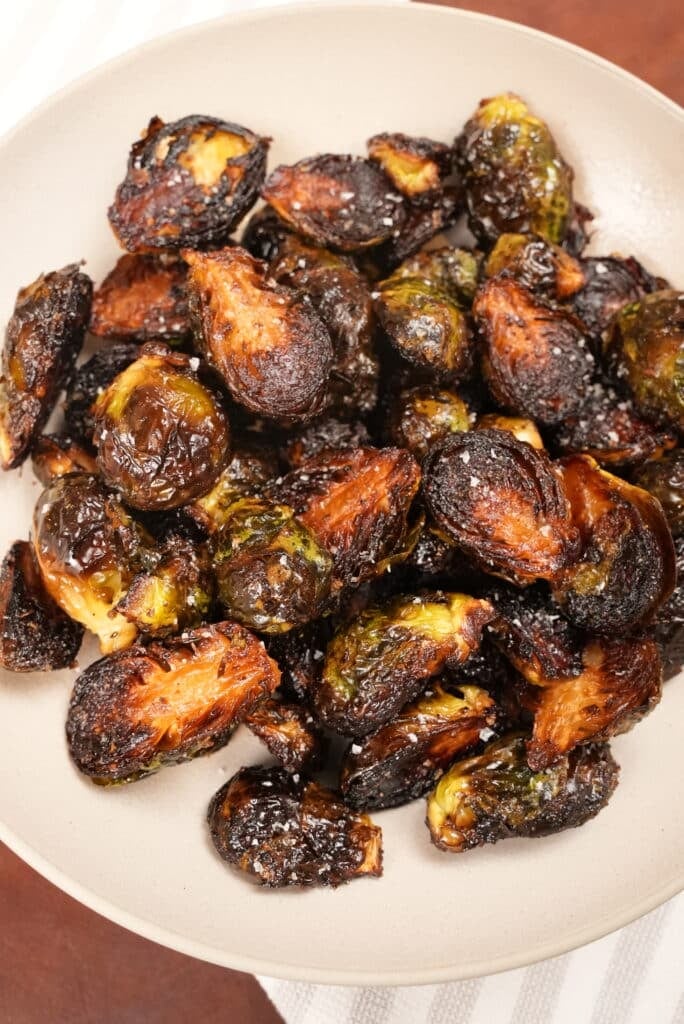 Ingredients for Crispy Roasted Brussels Sprouts
Making Crispy Roasted Brussels Sprouts are A LOT easier to make than they seem! It may be intimidating to get those sprouts crispy at all but this method is extremely simple and results in super crispy brussels sprouts!
Brussels Sprouts
Kosher salt
Black pepper
Garlic powder
Honey
Olive Oil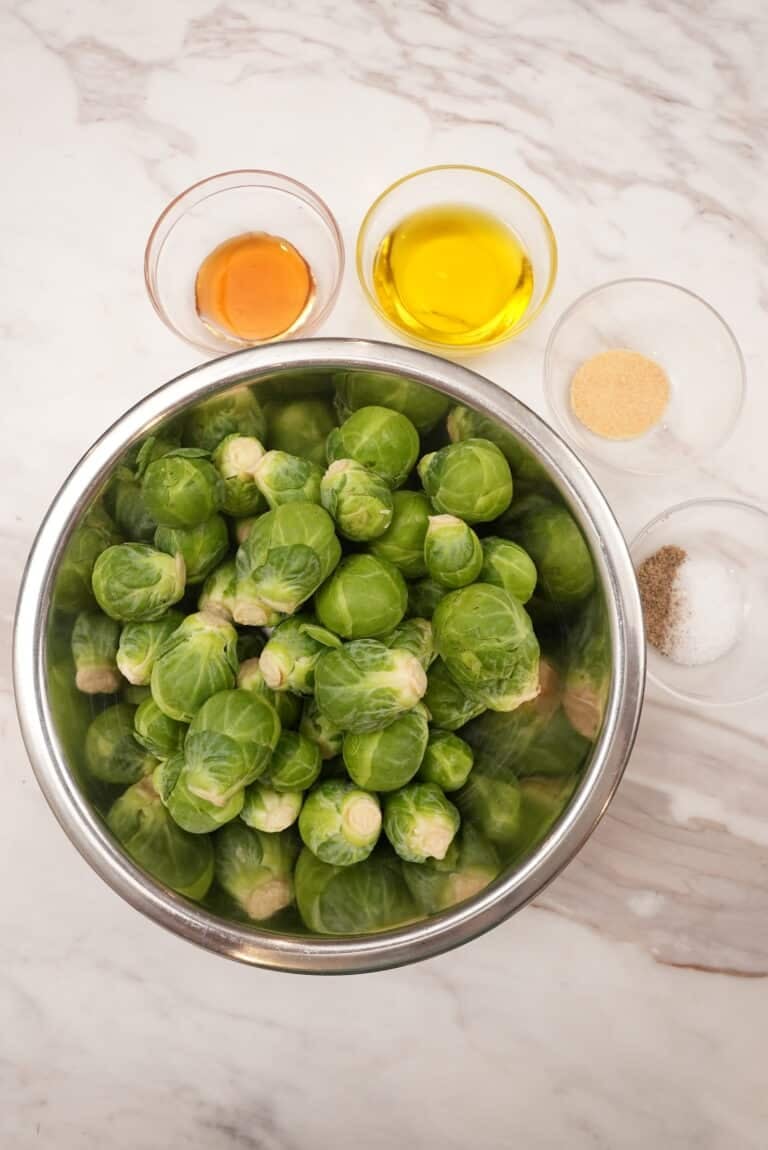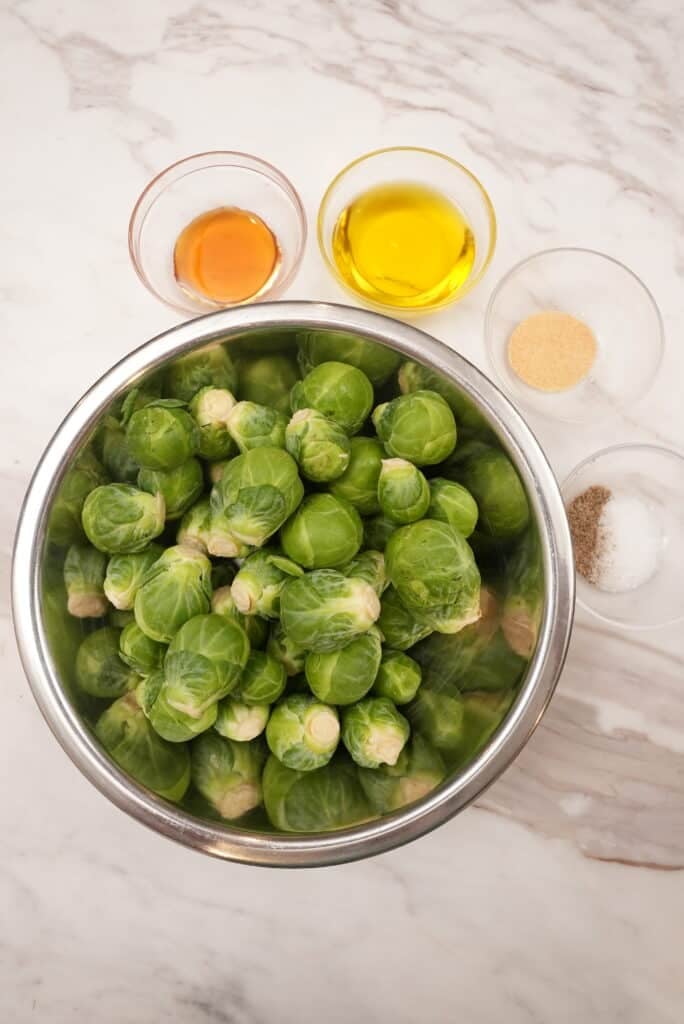 INGREDIENTS TIPS
BRUSSELS SPROUTS
Try and buy evenly sized brussels sprouts at the store if you can. You'll want evenly sized sprouts so that they cook as evenly as possible and crisp up at the same rate. Otherwise, you may have some brussels sprouts that are burnt by the time the larger ones are crispy.
EXTRA VIRGIN OLIVE OIL
I recommend using a high quality extra virgin olive oil for this recipe. Aside from the seasonings, your oil is the key ingredient that will turn your brussels sprouts into a showstopper of a side, so you want to use a good quality oil.
Cooking Crispy Roasted Brussels Sprouts: Recipe Instructions
Prepare and cut the Brussels Sprouts in half
Preheat your oven to 450F and place your baking tray in the oven to preheat with it. Next, wash your brussels sprouts of excess dirt and pick off any out leaves that may be yellow or wilted. Once they are prepped, simply slice each brussels sprout in half lengthwise as seen below.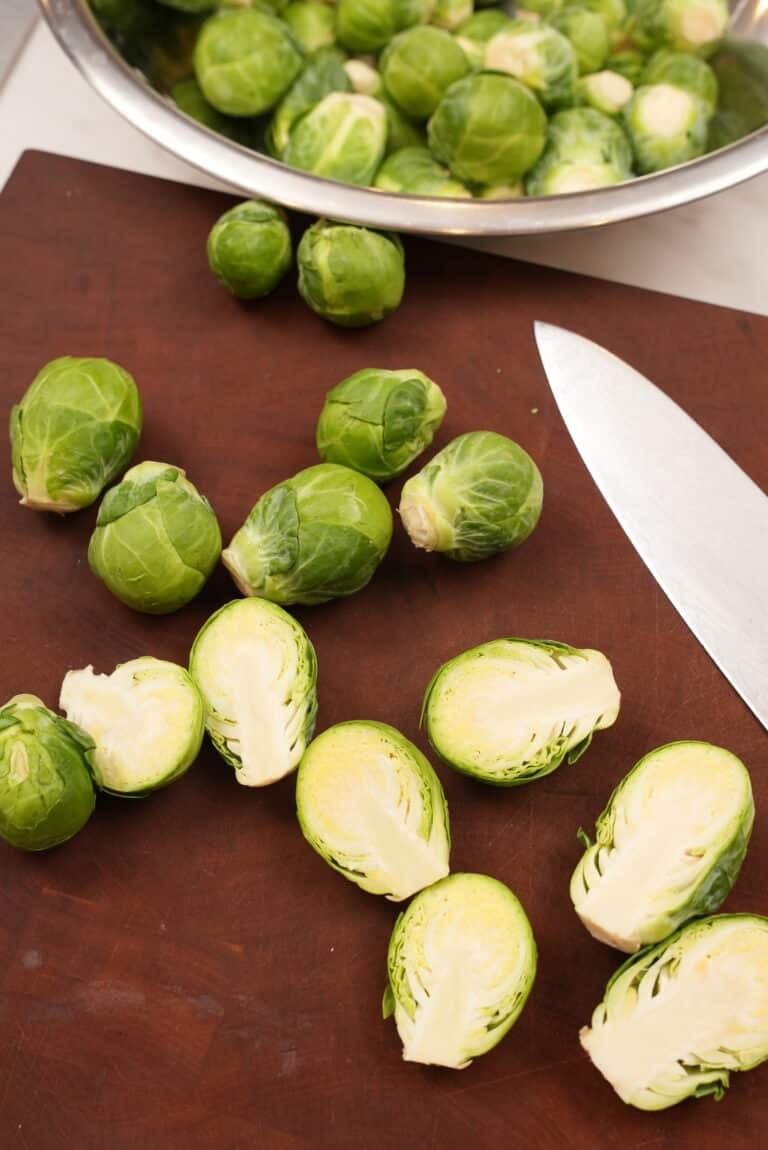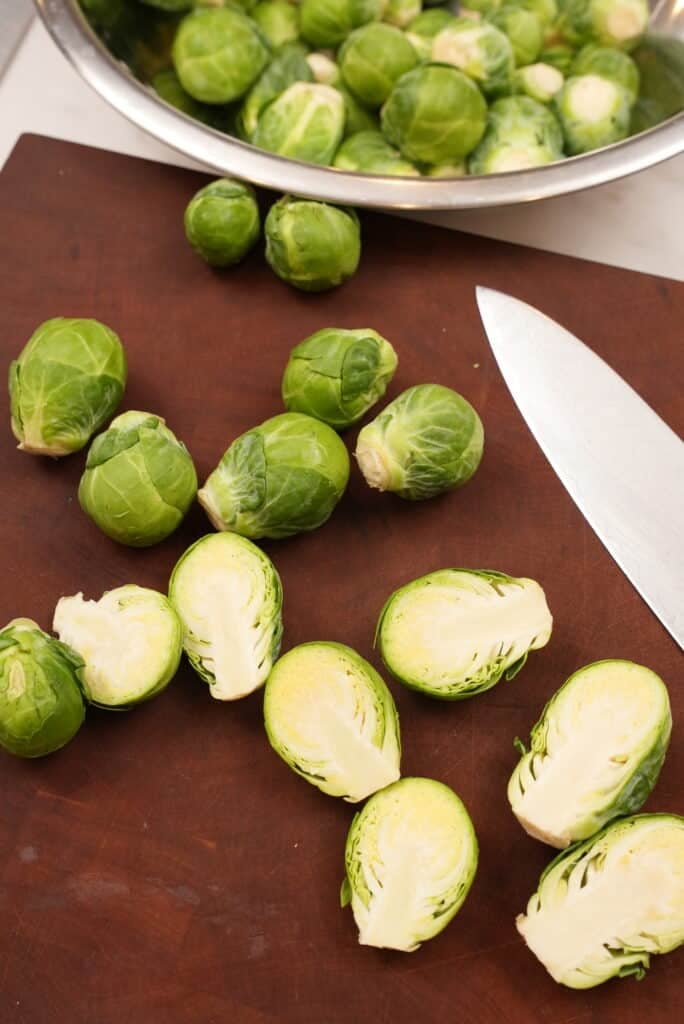 Season the Brussels Sprouts
Once the brussels sprouts are cleaned and halved, place them in a large mixing bowl and combine with half of your olive oil along with kosher salt, black pepper, garlic powder, and honey. Give them a good mix and toss to evenly coat each brussels sprout with seasoning an oil.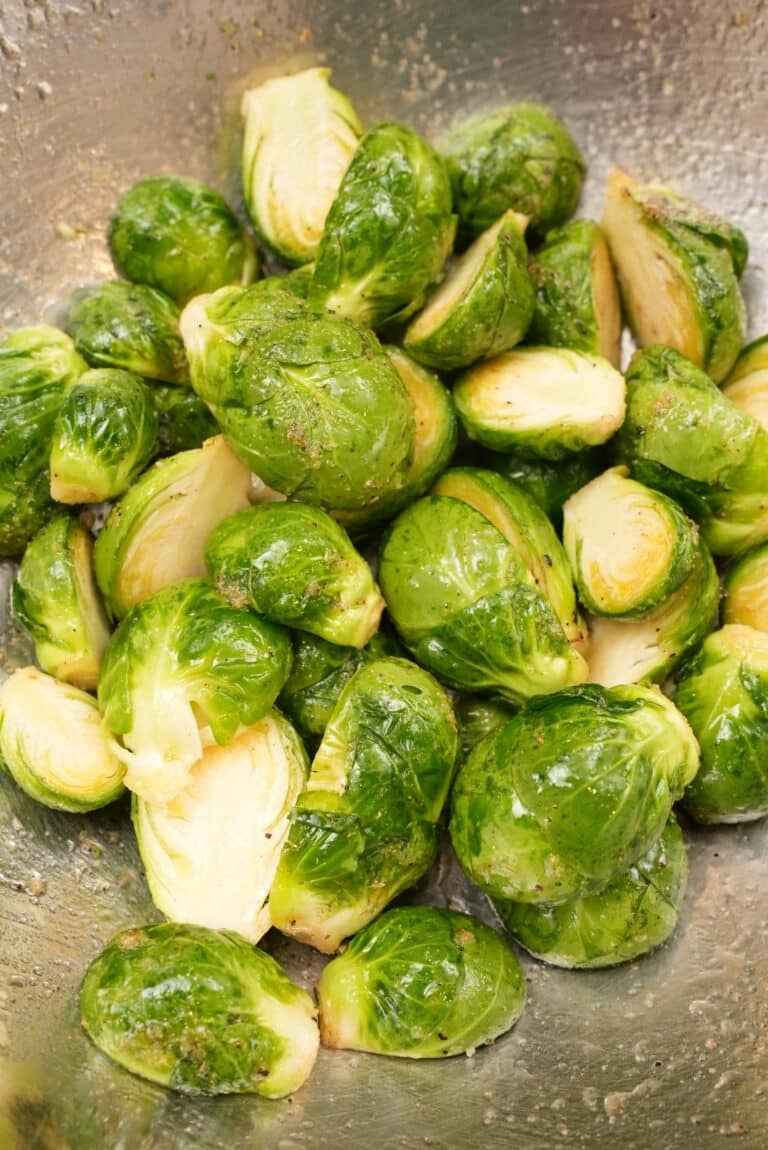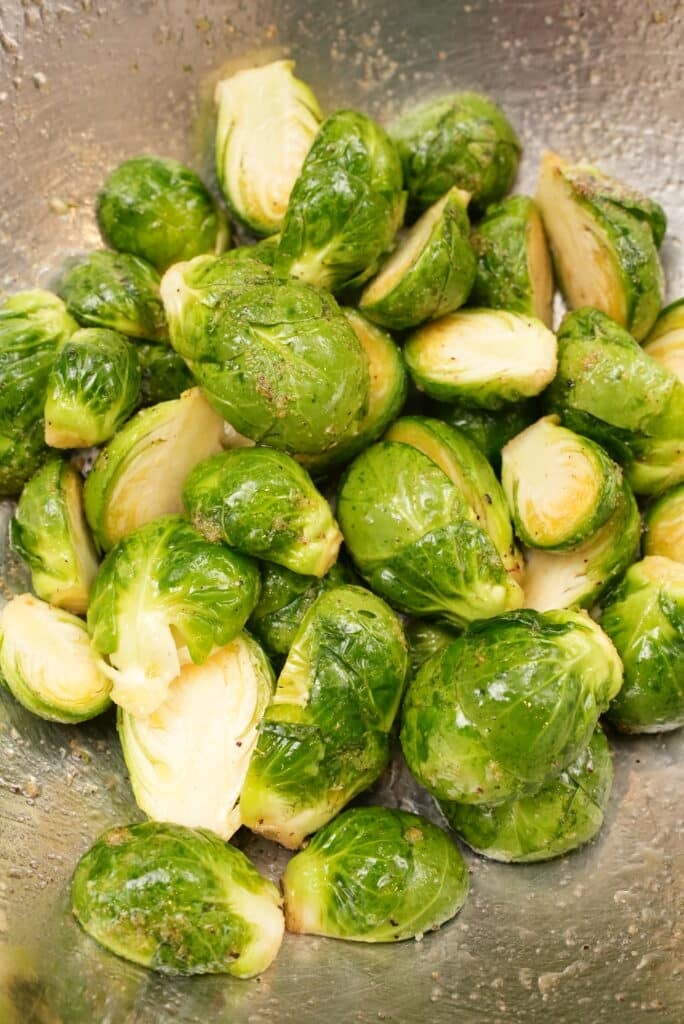 Roast the Brussels Sprouts at high heat
Drizzle the other half of your olive oil in the preheated baking sheet and lay the brussels sprouts face down. Roast the brussels sprouts at 450F for about 30 minutes or until the leaves are dark golden brown and crispy (the cooking time will vary based on your oven). Check the brussels sprouts about halfway through and add more olive oil as needed. If you don't hear them crisping up in the oven, add a little more oil and roast them for a few more minutes until your desire crispiness is achieved!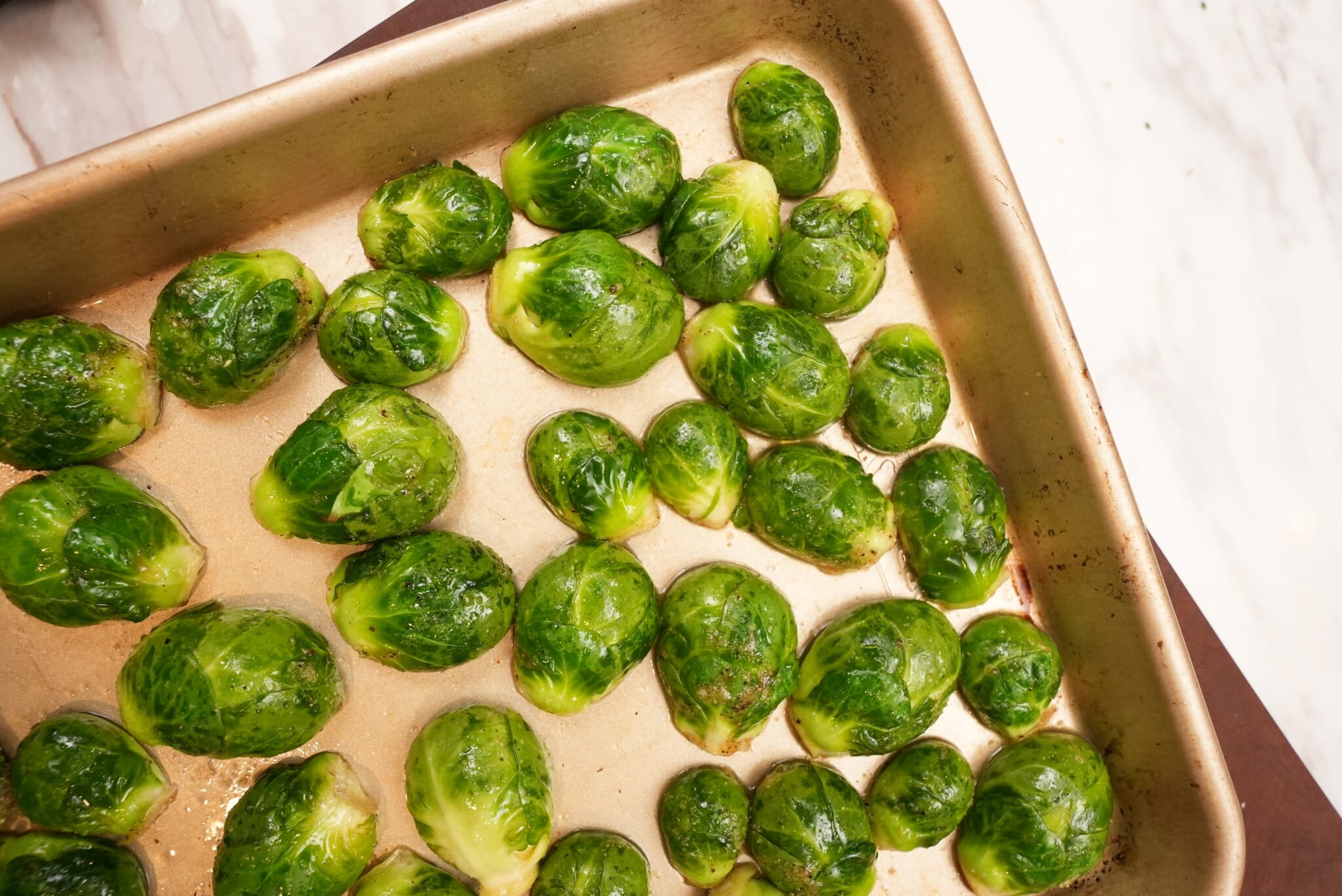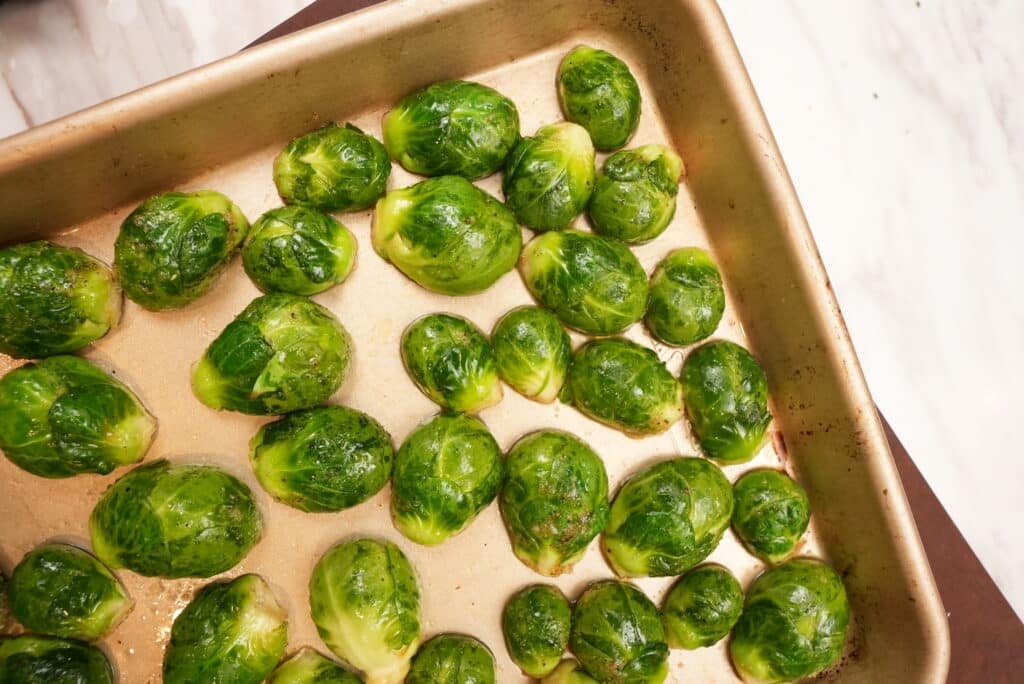 Garnish and serve
Once the brussels sprouts are crispy, transfer them to a bowl and season with salt to taste. Serve and enjoy!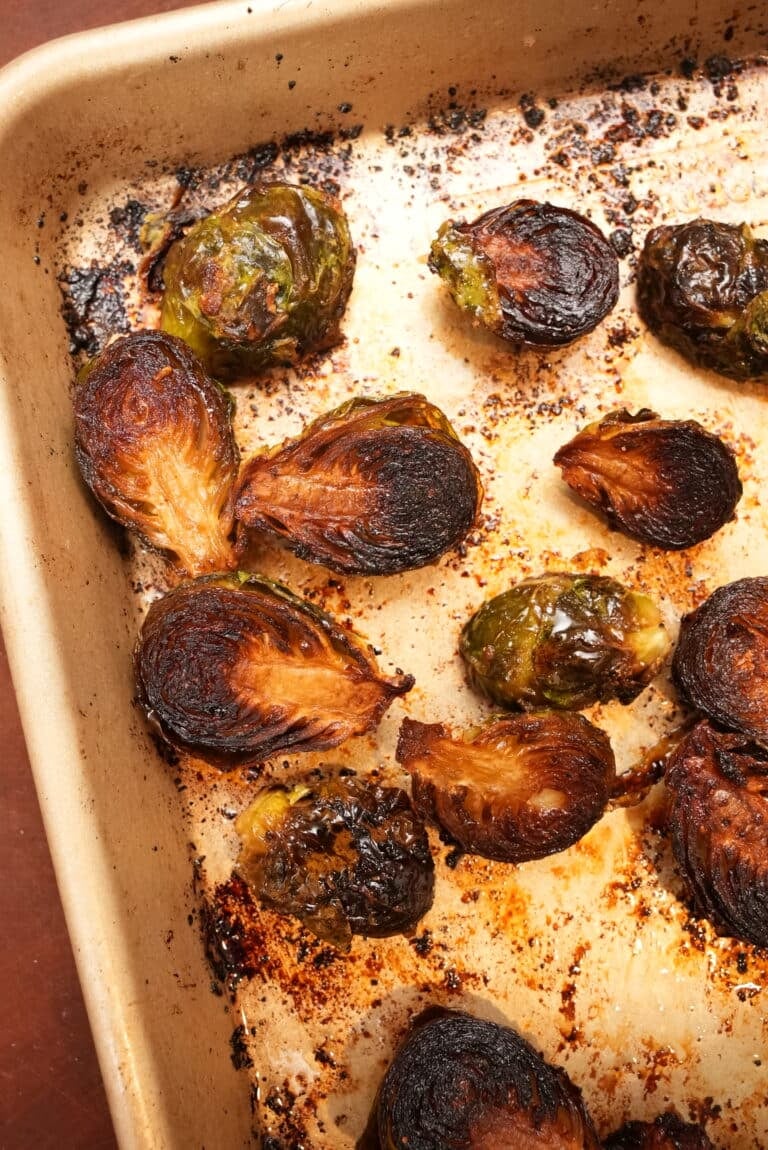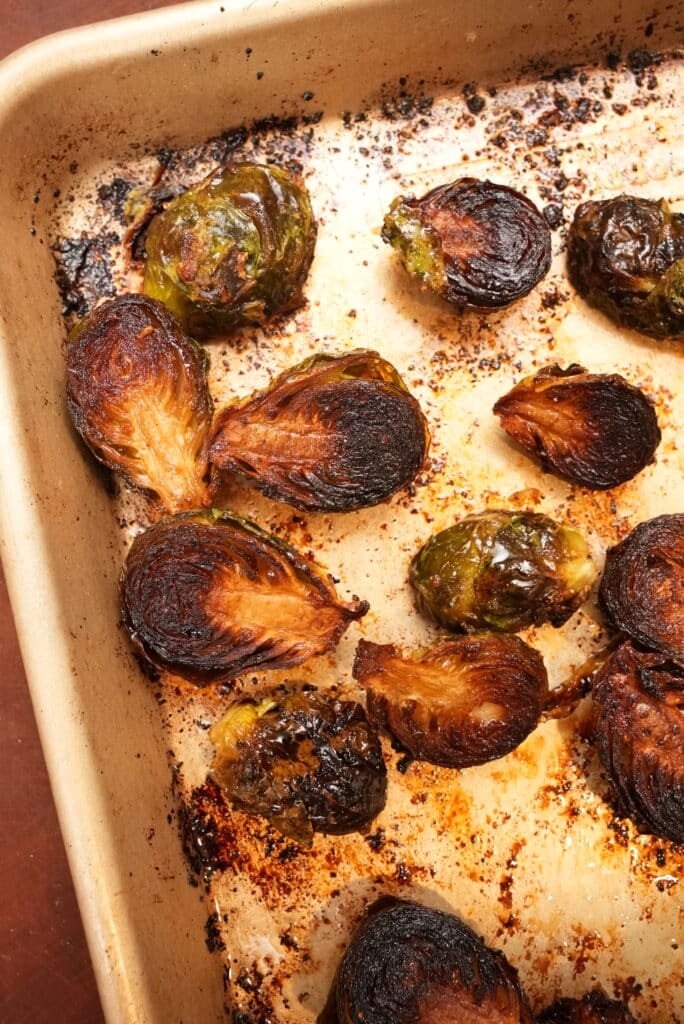 If you liked this Crispy Roasted Brussels Sprout recipe, check out some of the most popular side dish recipes on the blog!
RECIPE TIPS
COOKING TIMES MAY VARY!
Depending on your oven and the size of your brussels sprouts, cooking times may vary. If possible use similar size brussels sprouts to ensure even cooking throughout and check the brussels sprouts occasionally until they are crispy to your liking!
BE GENEROUS WITH YOUR OLIVE OIL!
These brussels sprouts will absorb the oil in order to get crispy, so don't be afraid to add a little extra olive oil on them as needed.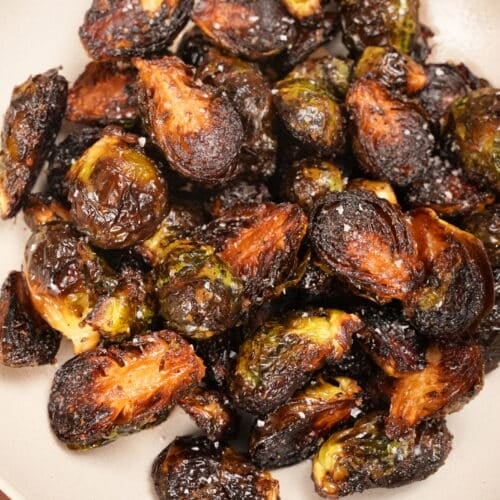 Roasted Brussels Sprouts (SUPER CRISPY)
These extremely CRISPY roasted brussels sprouts are so easy to make and are a delicious, simple side dish!
Ingredients
1.5

lbs

Brussels Sprouts

washed and halved lengthwise

1/2

tsp

garlic powder

1/2

tbsp

kosher salt

1

tsp

black pepper

1

tbsp

honey

1/2

cup

olive oil

divided in half
Instructions
Preheat oven to 450F. Place an empty baking sheet in the oven to preheat.

Cut Brussels Sprouts lengthwise into halves and transfer to a bowl. Season with 1/4 cup of the olive oil along with kosher salt, black pepper, garlic powder, and honey. Mix until all the brussels sprouts are evenly coated.

Once the baking sheet is hot, carefully set it on a heatproof surface and drizzle about 1/4 cup of olive oil evenly across the baking sheet.

Carefully add the mixed brussels sprouts and place them flat side down on the tray.

Roast the brussels sprouts in the oven for 25-30 minutes until crispy, flipping occasionally over once about halfway through cooking.