Dumpling Dipping Sauce
---
June 11, 2022
---
I think everyone can agree dumplings are delicious, but to really compliment a dumpling, you need a great Dumpling Dipping Sauce. Here is my go-to recipe for a delicious dipping sauce that is easy to make in less than 5 minutes!
I love this sauce because it only requires 5 ingredients and use common pantry ingredients that you should always keep on hand for Chinese cooking. My version is spicy, savory, and has a nice tangy balance from the Chinese black vinegar (one of my favorite condiments)!
Watch the Dumpling Dipping Sauce Recipe Video Below!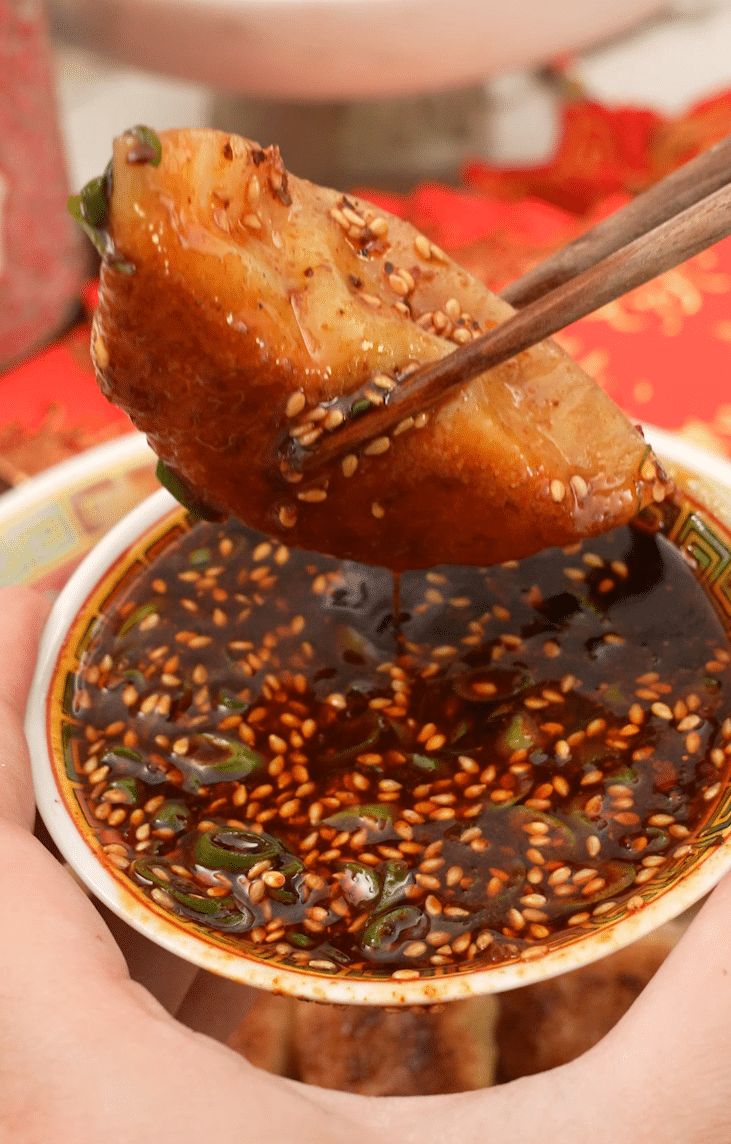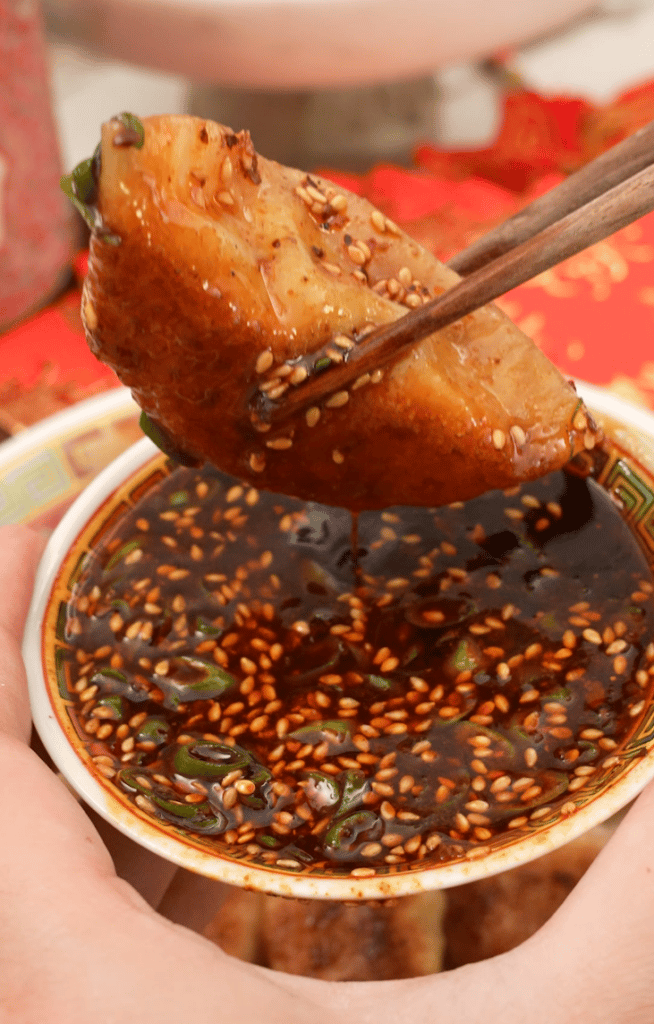 Ingredients for the best Dumpling Dipping Sauce
You only need a few basic ingredients to make a great dumpling dipping sauce! Here is what you'll need:
Chili Oil (you can use store bought, or if you prefer to make your own try my recipe for Sichaun Chili Oil)
Soy Sauce
Chinese Black Vinegar (I use Chinkiang vinegar)
Sesame Seeds
Scallions
Sugar (optional if you like your sauce sweeter)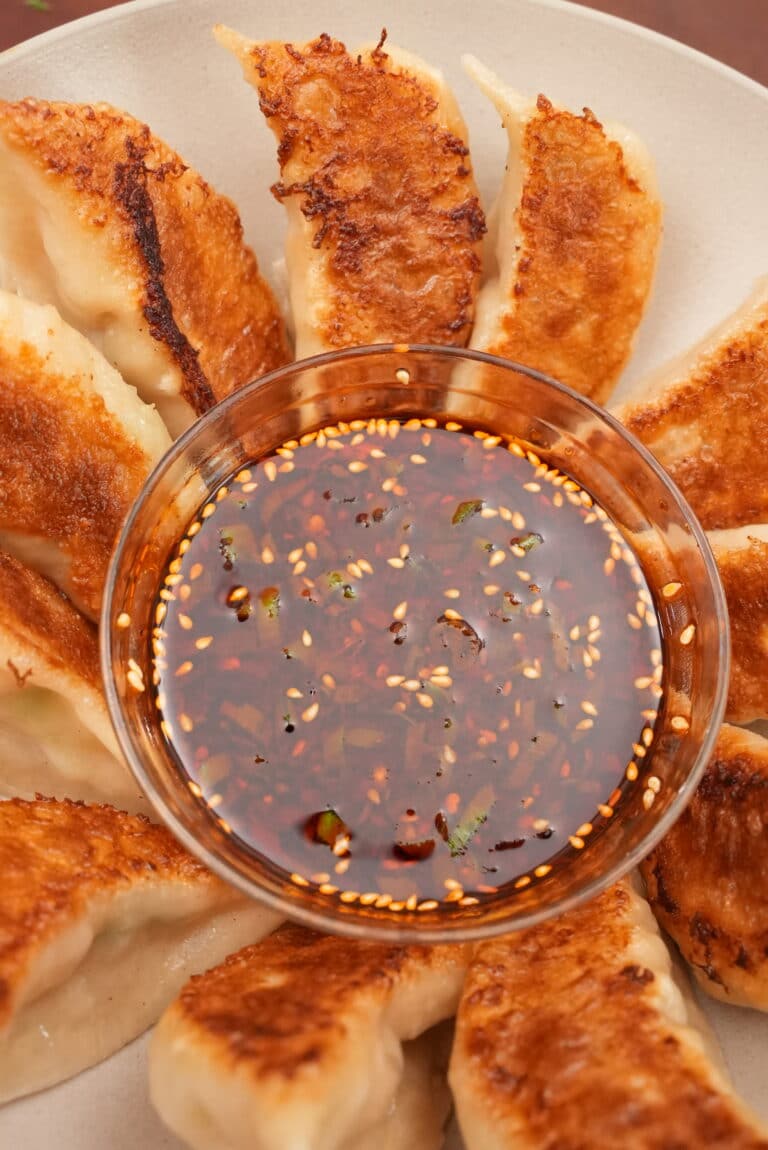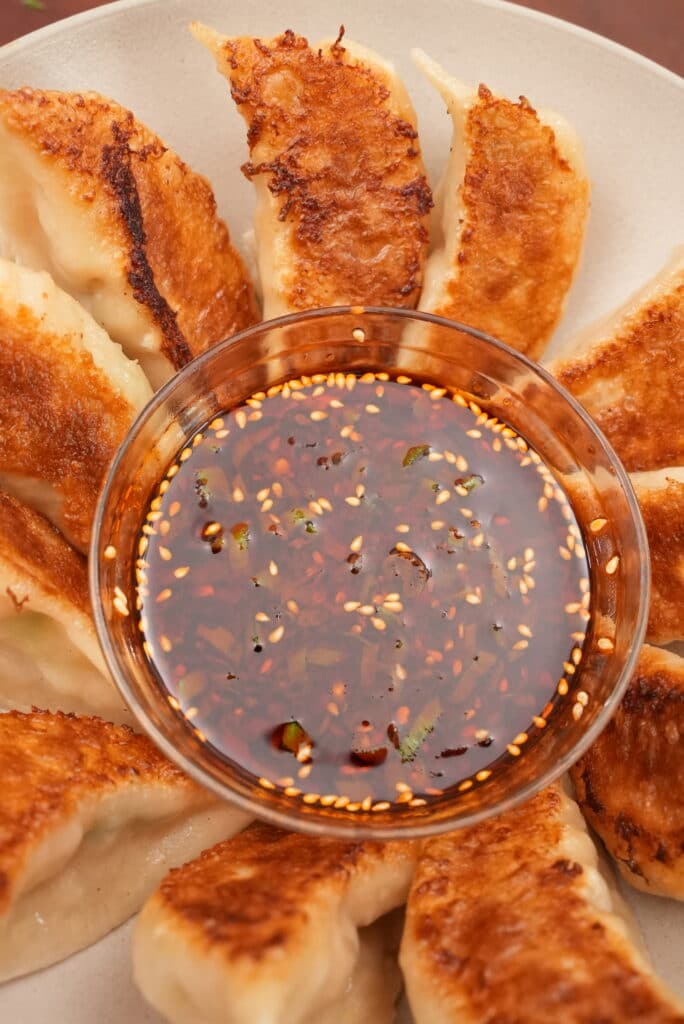 My Top Ingredient Tips for my Dumpling Dipping Sauce
INGREDIENTS TIPS
CHILI OIL
I always love making my own homemade chili oil.
CHINESE BLACK VINEGAR
I highly recommend investing in a good bottle of chinese black vinegar. I would suggest trying to find it at your local asian market or on Amazon here.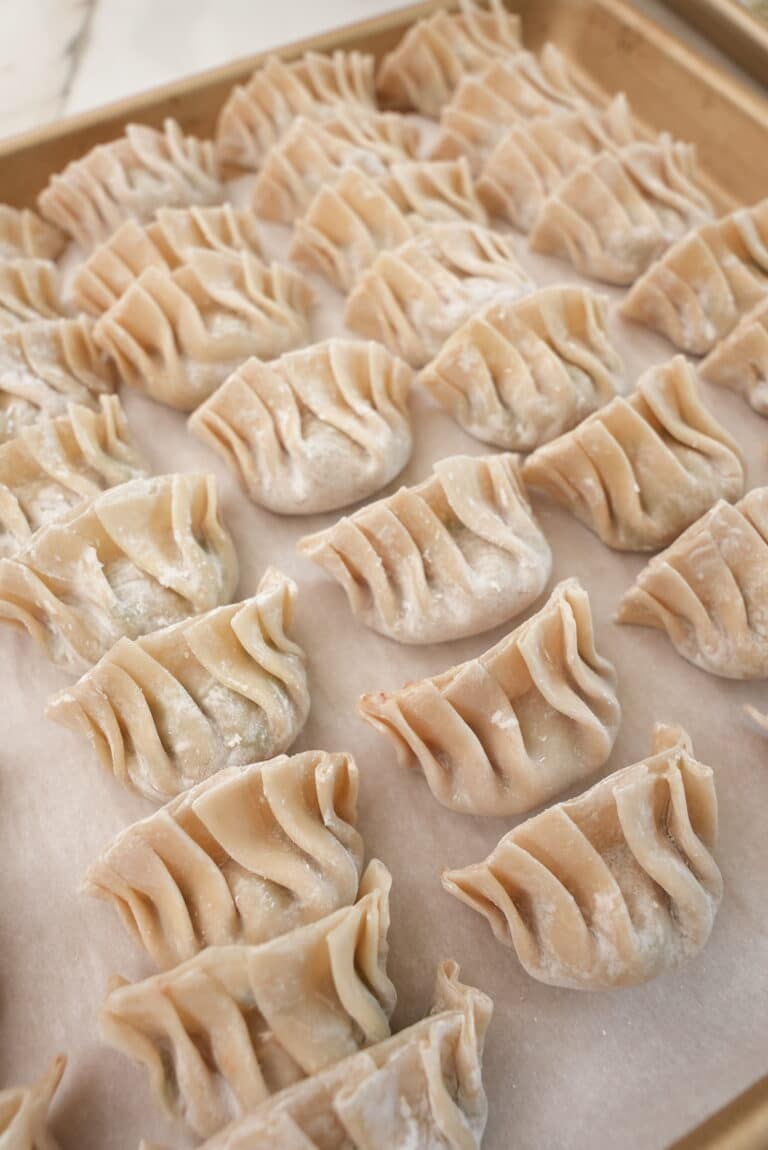 Cooking the Dumplings
To cook the dumplings, start by adding 1 tbsp of neutral oil to an appropriately sized pan based on how many dumplings you are making. Next, heat the oil over medium high heat and lay your dumplings in a circular pattern in the pan.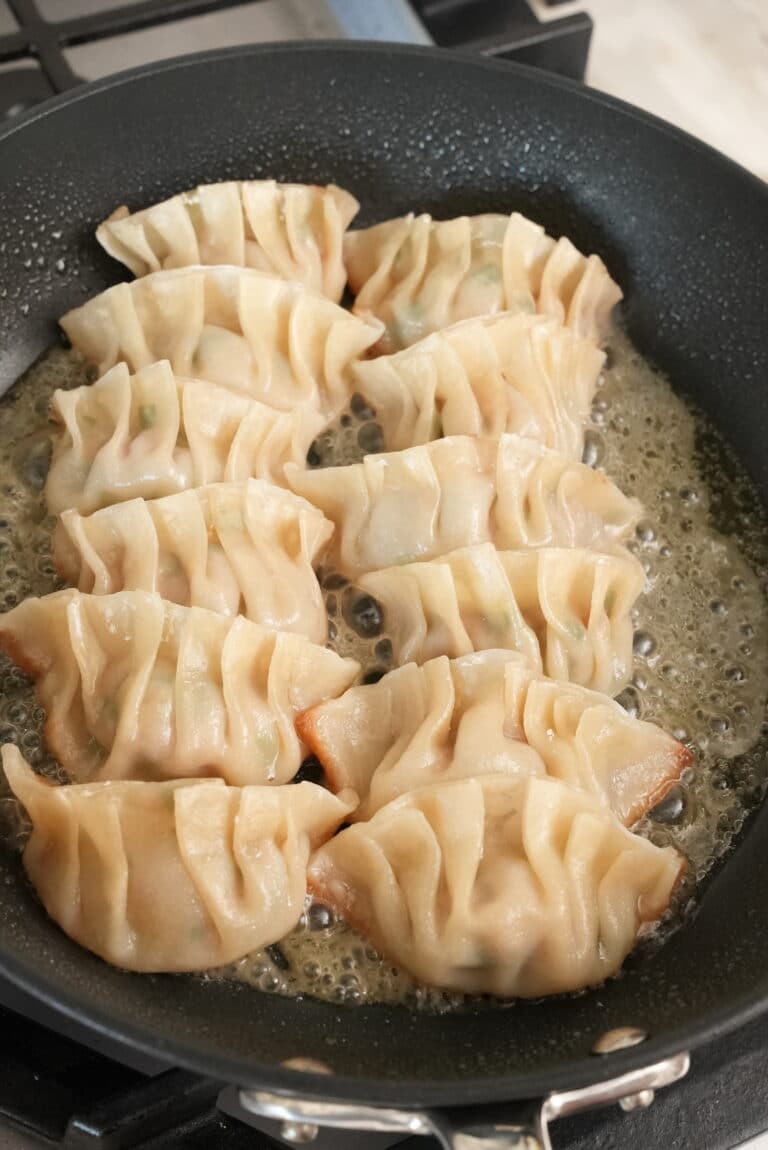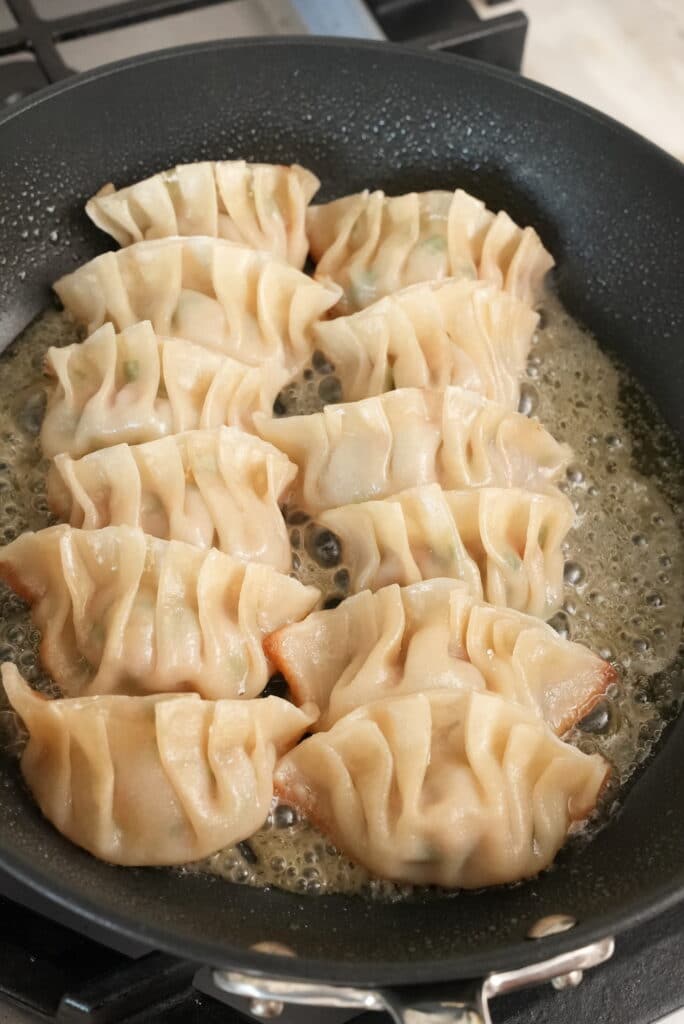 Brown the bottom for 2-3 minutes to give the dumplings some color. Next, add enough water to cover about 1/3 of the way up the dumplings and cover with a lid. Once the water is added, cover and steam them for 5-6 minutes until the dumplings are cooked through and most of the water has evaporated. Finally, continue cooking them uncovered until the water is gone and the residual oil from the pan crisps up the bottom of your dumplings!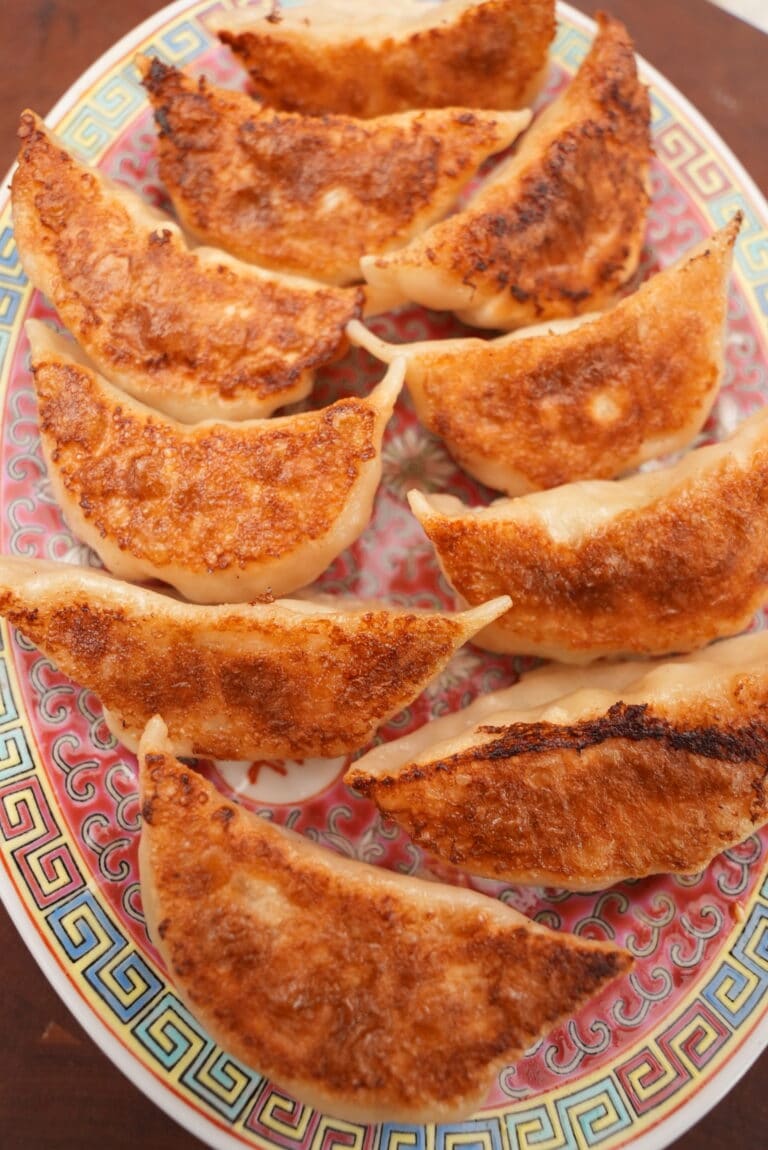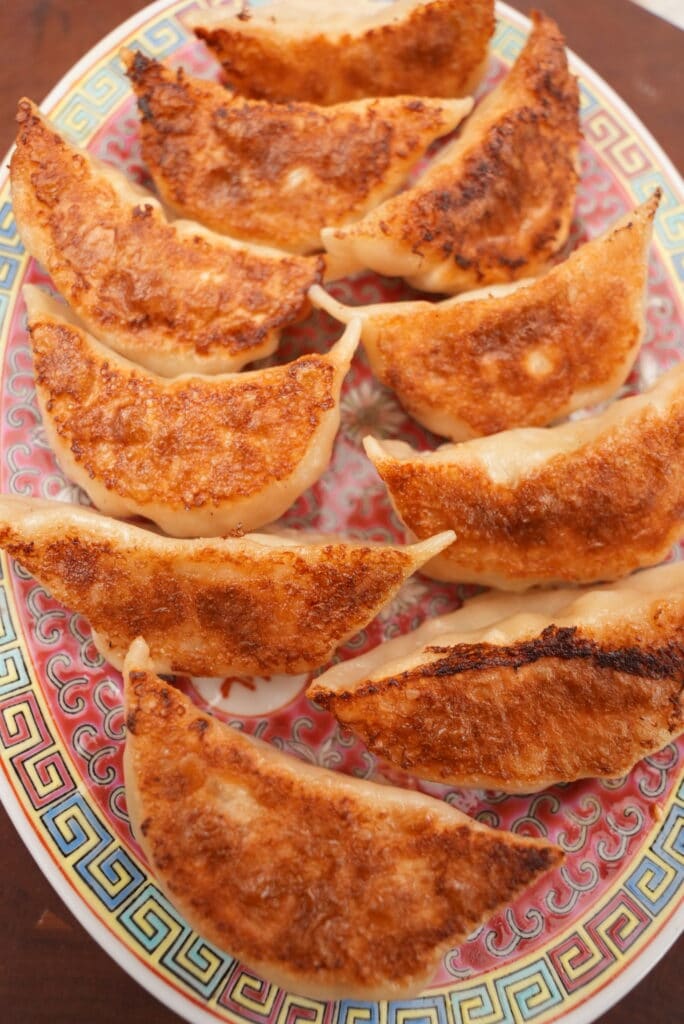 If you want to practice making dumplings to pair with the sauce, try them with some of my most popular dumpling recipes!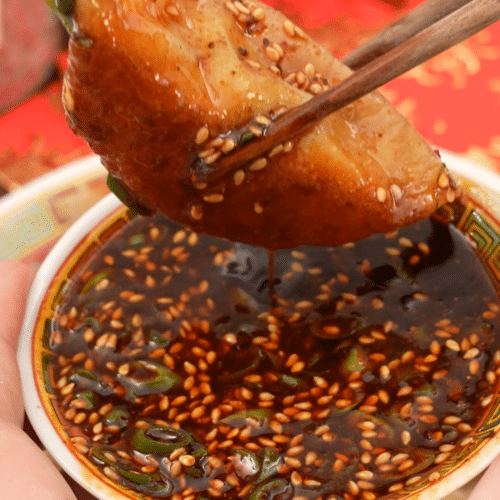 Dumpling Dipping Sauce
This is my go to dipping sauce for all my dumplings! It's savory, spicy, and has a bit of tanginess for the chinese black vinegar to balance out the soy sauce and chili oil.
Ingredients
1

tbsp

soy sauce

1

tbsp

Chinese black vinegar

Chinkiang vinegar

1

tbsp

chili oil

1/2

tbsp

sesame seeds

1

scallion

finely chopped

1/4

tsp

sugar

optional
Instructions
In a small bowl, mix together soy sauce, chinese black vinegar, chili oil, sesame seeds and chopped scallion. Serve with your favorite dumplings and enjoy!