Crispy Dumpling Skirt
---
June 12, 2022
---
If you've ever been to a Chinese restaurant that serves pan-fried dumplings, you've probably seen the Crispy Dumpling Skirts that look web-like, also known as "wings" surrounding the dumplings. They're crispy and add an amazing contrasting texture with the soft, steamed dumpling.
This recipe for Crispy Dumpling Skirts will be sure to impress your friends and family – they're easy to achieve at home with a little technique and perfect with a homemade dumpling dipping sauce!
Note: this method was using freshly wrapped dumplings. If you are using frozen dumplings, you can still achieve the crispy skirt! Please read the recipe notes for adjustments.
Watch the Crispy Dumpling Skirt Recipe Video Below!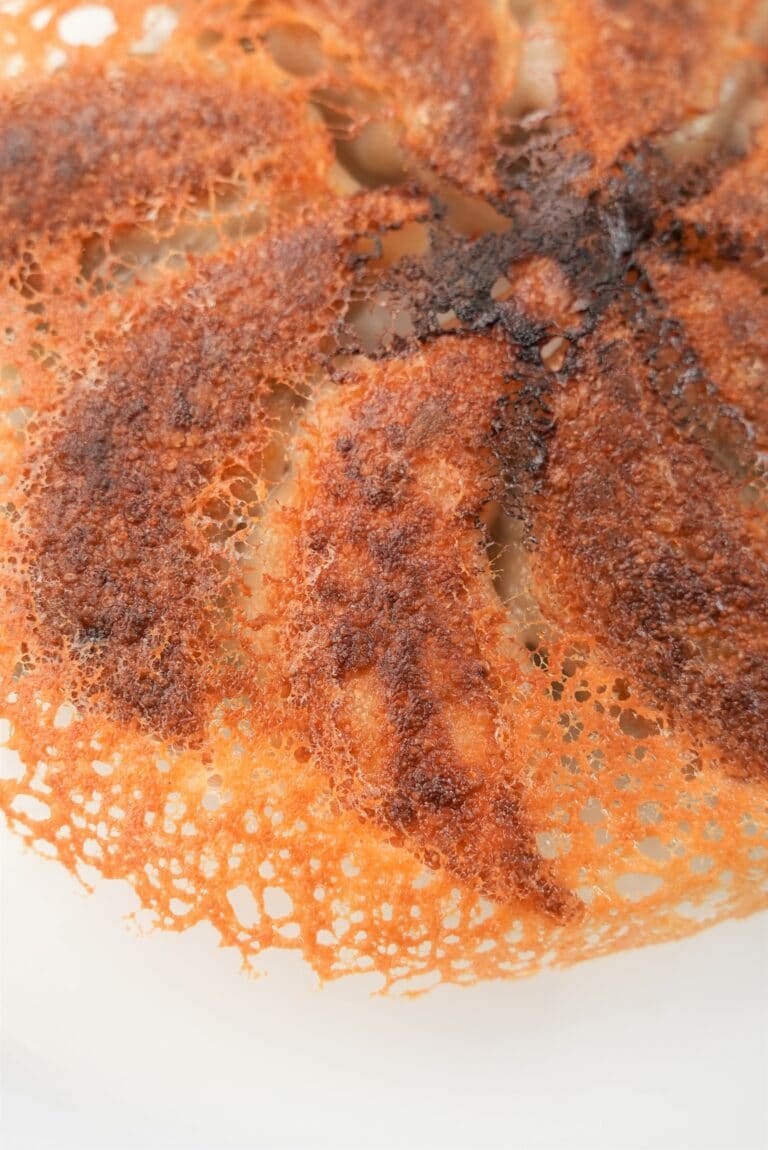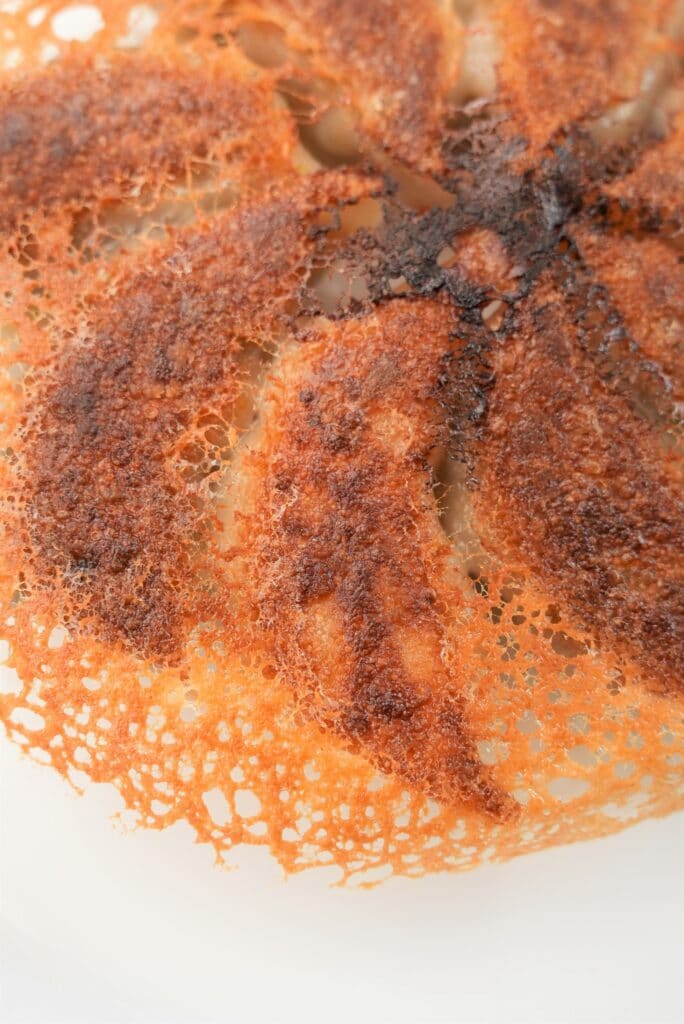 Ingredients for Crispy Dumpling Skirt
The ingredient list is extremely short to make an authentic crispy dumpling skirt at home! Here is what you'll need:
Neutral oil (I prefer Avocado oil)
All-Purpose Flour
Corn starch
Kosher Salt
Water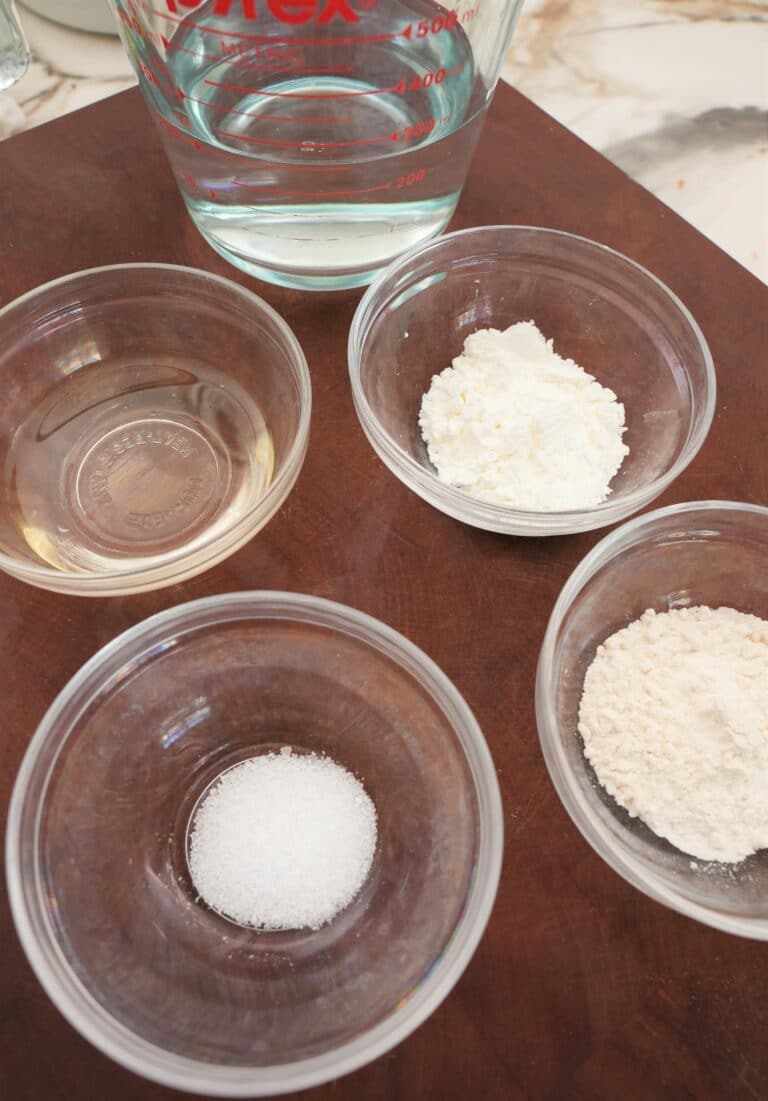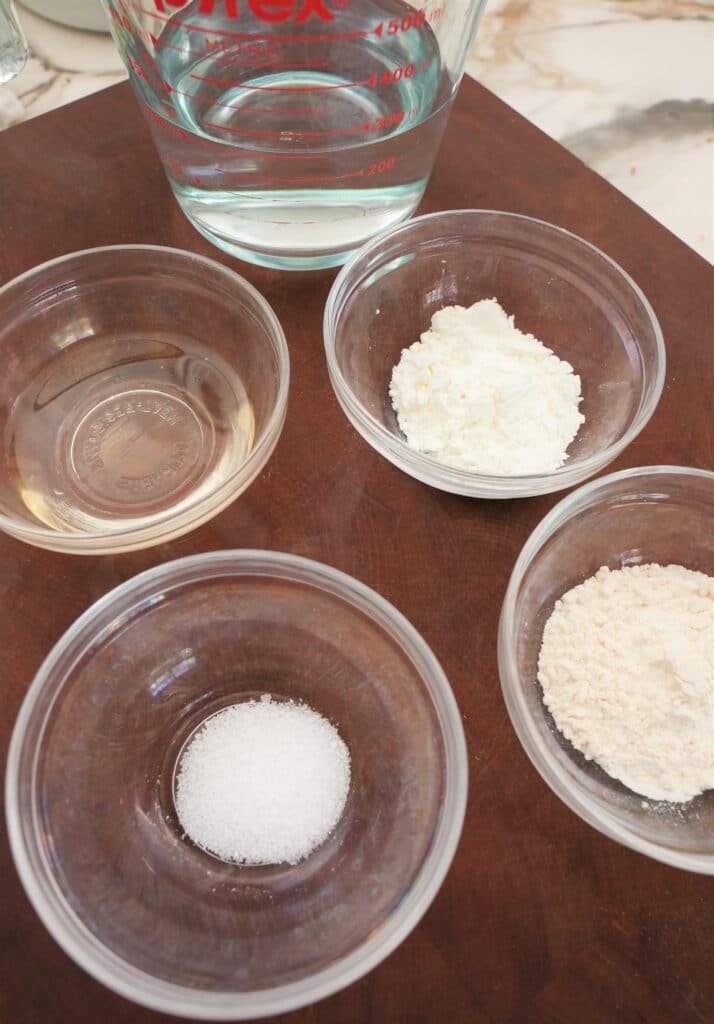 My Top Ingredient Tips for Making Crispy Dumpling Skirts
INGREDIENTS TIPS
CORN STARCH
If you don't have corn starch readily available, I would recommend using potato starch rice flour.
NEUTRAL OIL
My favorite neutral oil is avocado oil, but you can also use canola or vegetable oil! Avoid using olive oil due to the stronger flavor profile.
Combine the Dumpling Skirt Mixture
To make your dumpling skirt mixture, get a medium sized measuring cup and add 3/4 cup of filtered water. Next, combine the flour, corn starch, neutral oil, and salt and mix well until combined.
This solution will be what is used to steam and pan-fry the dumplings! The oil will crisp up the dumpling skirt and small web-like lattice will form that becomes extremely crisp! Once you get it down, you'll never want to make dumplings another way again!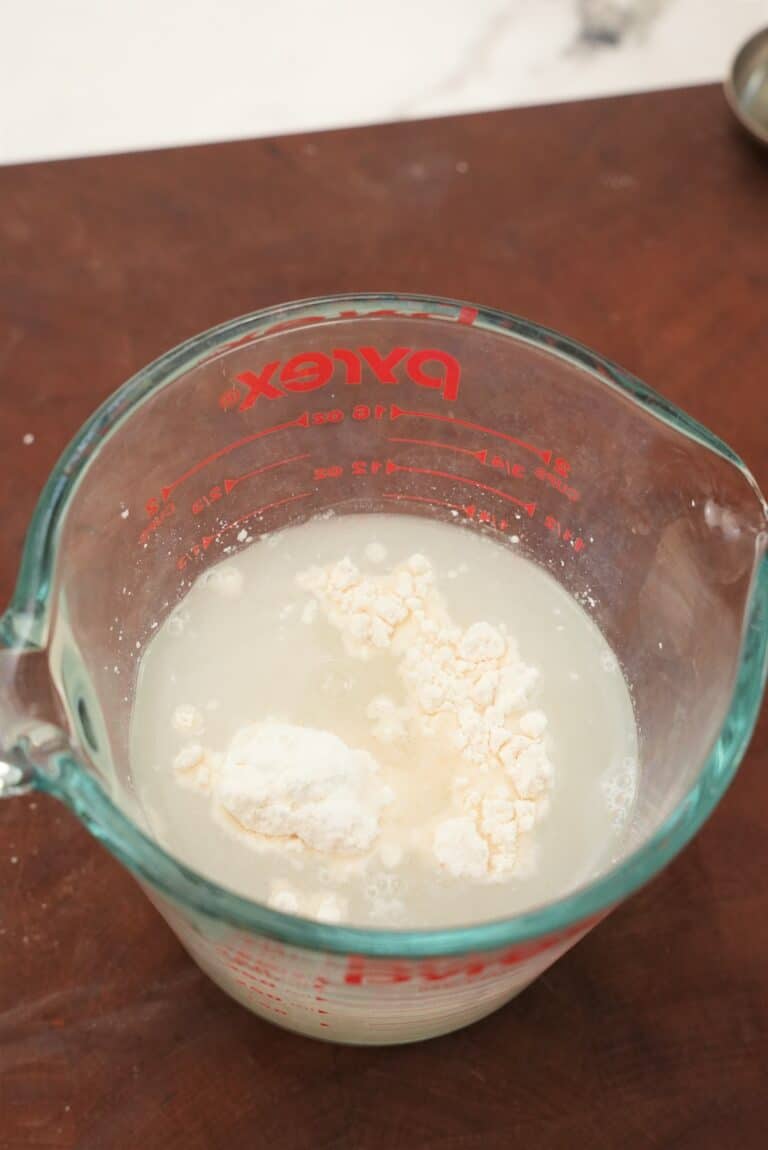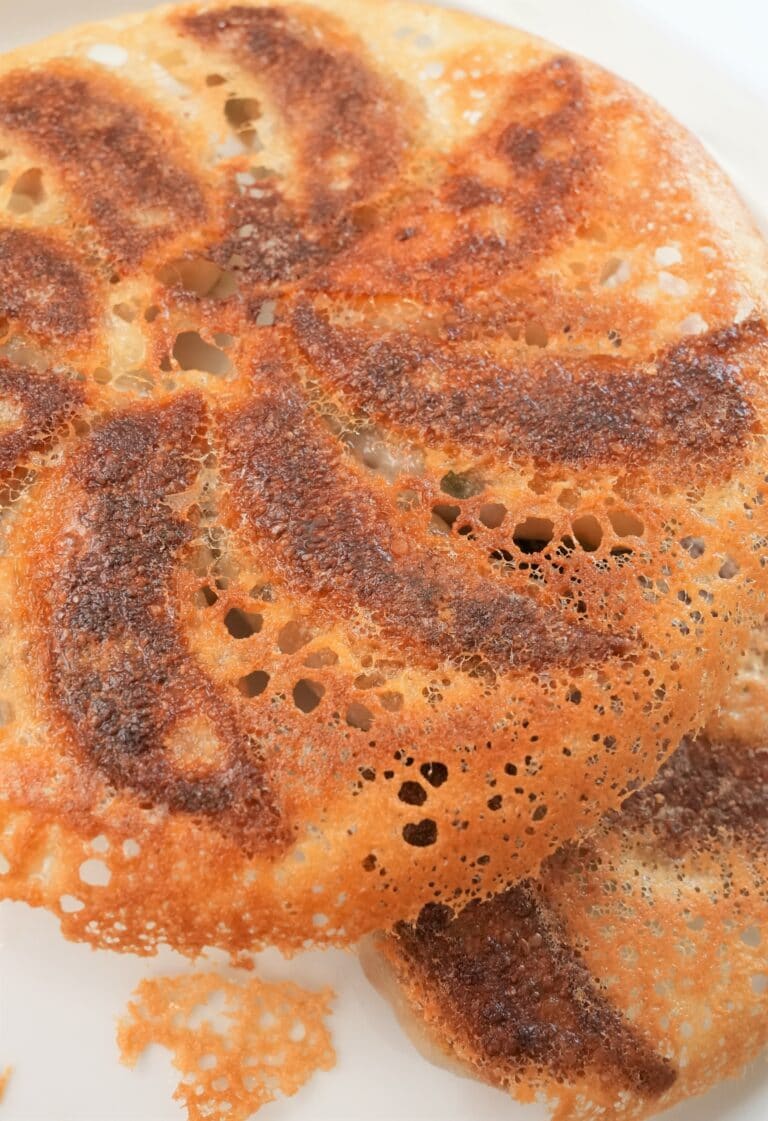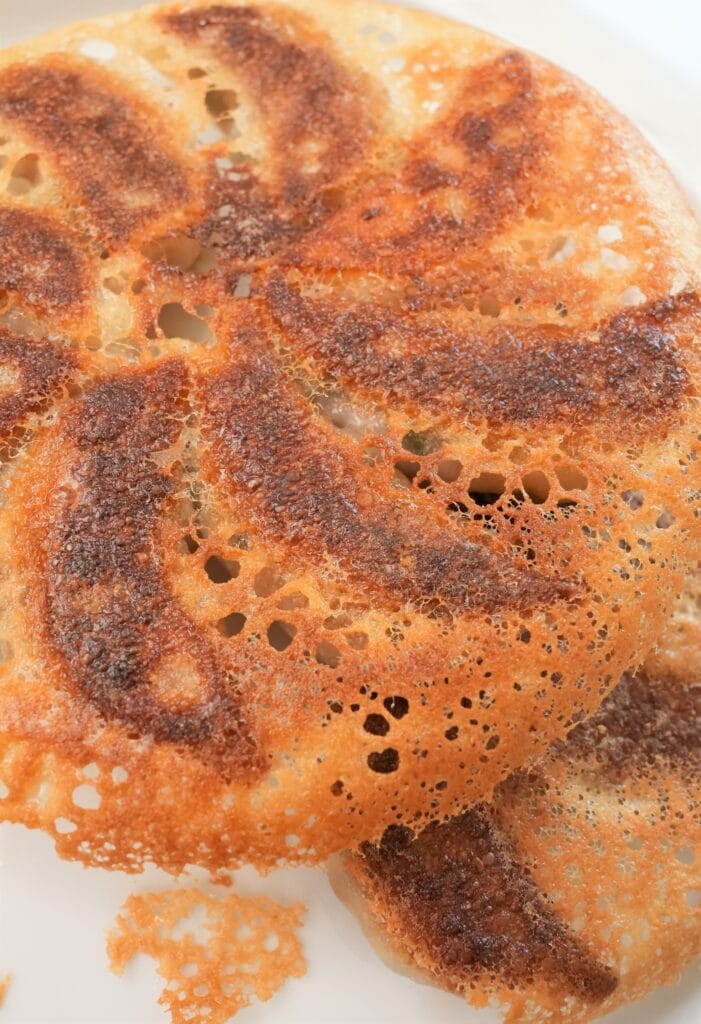 Cooking the Dumplings
To cook the dumplings, start by adding 1 tbsp of neutral oil to an appropriately sized pan based on how many dumplings you are making. You don't want a pan too large or else it will require too much of the mixture to steam. Heat the oil over medium high heat and lay your dumplings in a circular pattern in the pan.
Brown the bottom for 2-3 minutes to give the dumplings some color. Give the dumpling skirt mixture a quick mix prior to pouring in the pan (the starch will sink to the bottom), then pour enough of the mixture to about 1/4 of the way up the dumplings. If you're cooking frozen dumplings, add a little extra mixture (about 1/3 of the way up the dumplings) to account for the slightly longer cooking time. Watch the video recipe for more in depth instructions!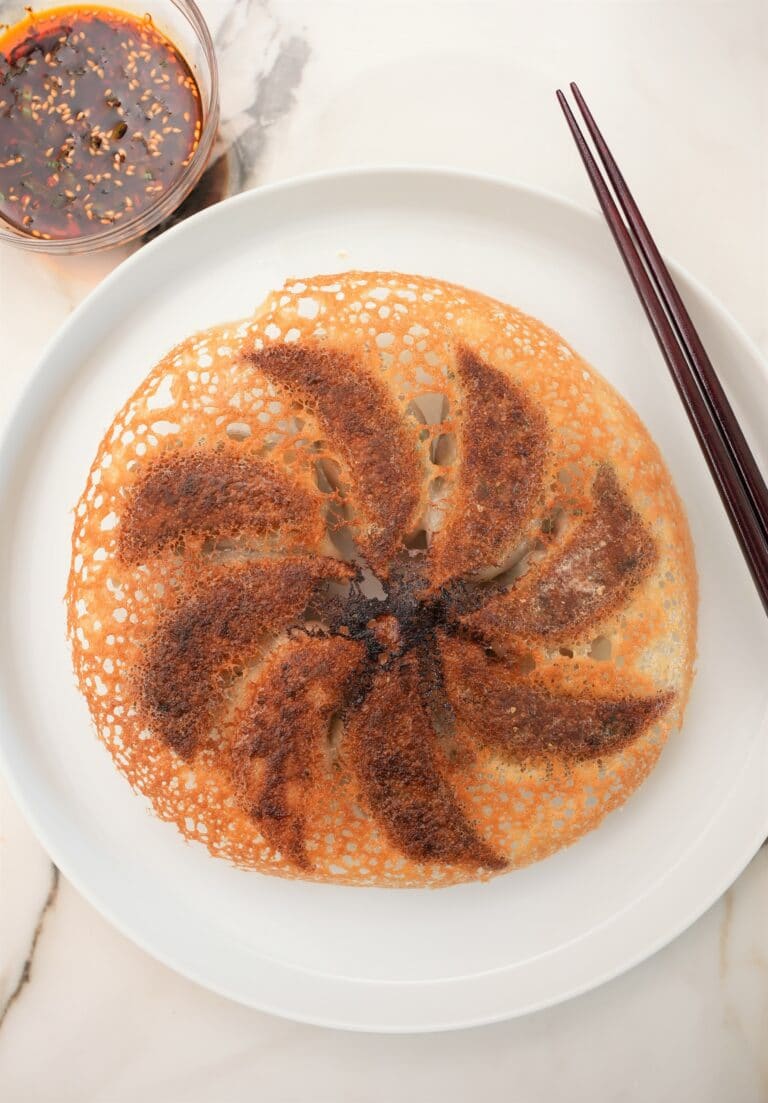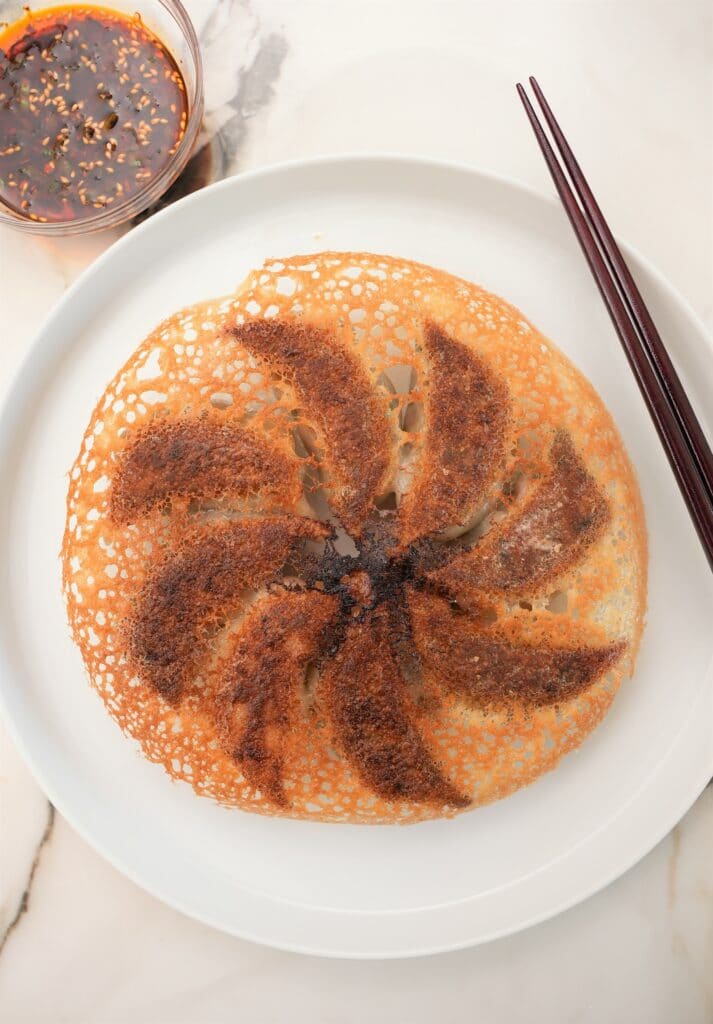 My Top Recipe Tips for Crispy Dumpling Skirts
RECIPE TIPS
WHAT DO I DO WITH SO MANY DUMPLINGS?
You can freeze them! I always make extra to freeze for the future. I like to lay them flat without touching each other on a baking sheet and freeze for 30 min – 1 hour before moving them to a freezer friendly Ziploc bag. When cooking, I would add an extra 1-2 minutes if they are frozen.
HEAT MANAGEMENT
A non-stick pan is best for this recipe over medium to medium high heat. You want the oil to eventually crisp up the bottom of your dumplings, and a medium high heat should achieve this. Don't put the heat too high, otherwise you'll burn the bottoms of your dumplings.
If you want to practice making these crispy dumpling skirts, try them with some of my most popular dumpling recipes!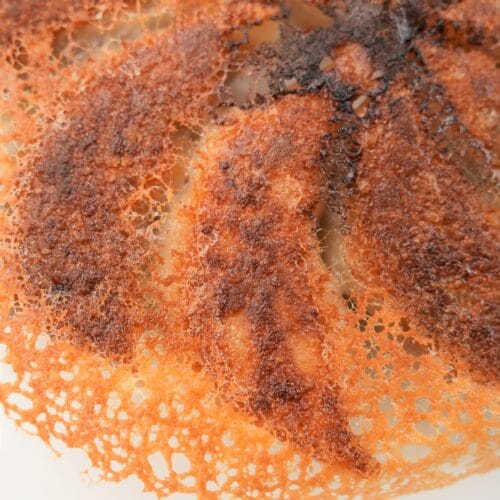 Crispy Dumpling Skirt
This crispy dumpling skirt recipe will give your dumplings the impressive crispy lattice skirt that is famous in so many restaurants!
Ingredients
1/4

cup

neutral oil

1

cup

water

1.5

tbsp

flour

1.5

tbsp

corn starch

1/2

tsp

salt
Instructions
In a bowl, mix together neutral oil, water, flour, corn starch, and salt.

Pan fry your dumplings as you normally would in 1 tbsp of oil for 2-3 minutes over medium high heat (check out my dumpling recipe here). Once they are golden brown, add about 1 cup of the mixture (enough to come up to 1/4 way up the dumpling) to the pan and cover. If cooking frozen dumplings, add more of the mixture to come up to 1/3 of the dumpling.

Steam for 5-6 minutes or until the water has evaporated and the residual oil is left and remove the lid. The skirt will form and become golden brown. Watch this carefully to ensure it does not burn and remove!

Serve your dumplings with your favorite dumpling sauce and enjoy!