Lobster Noodles
---
January 24, 2022
---
Eating long noodles on Lunar New Year signifies good luck & long life, so ordering Lobster Noodles was a must when my family would go out to celebrate the new year! It's a dish that I always assumed would be difficult to make until I tried it at home – try it out and you can enjoy this classic Chinese dish all year long at home!
Watch the Lobster Noodles Recipe Video Below!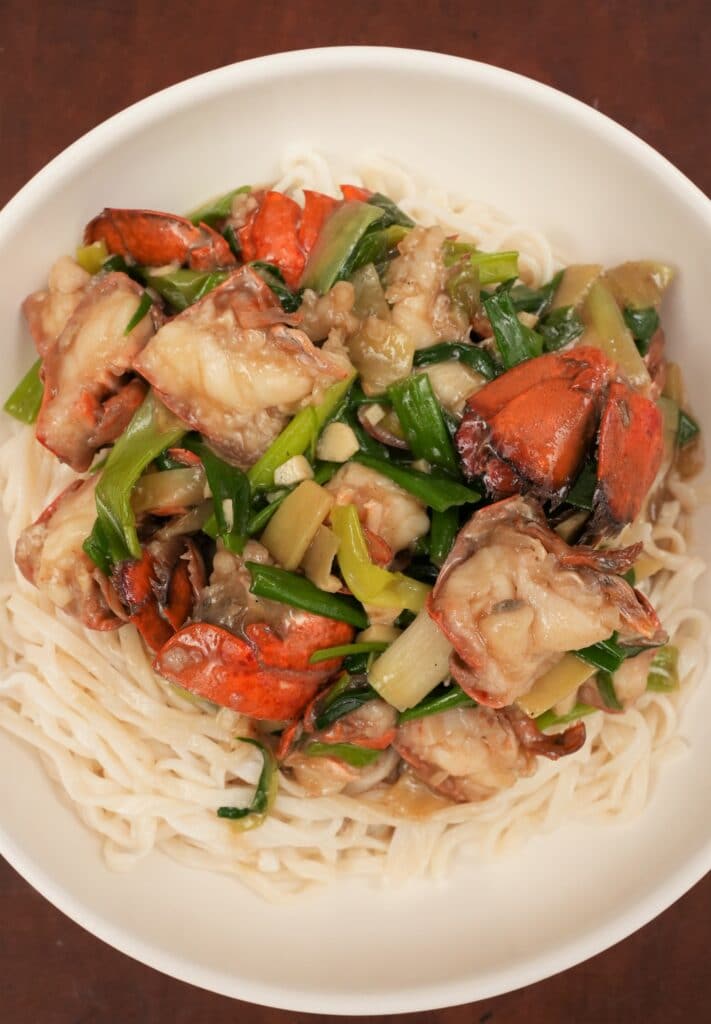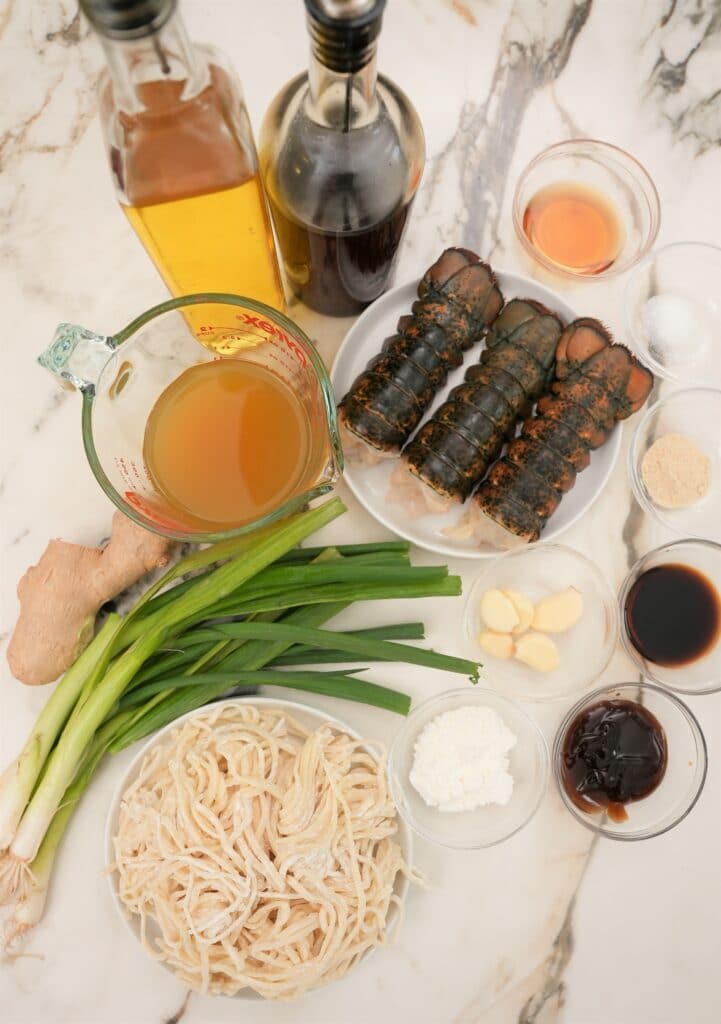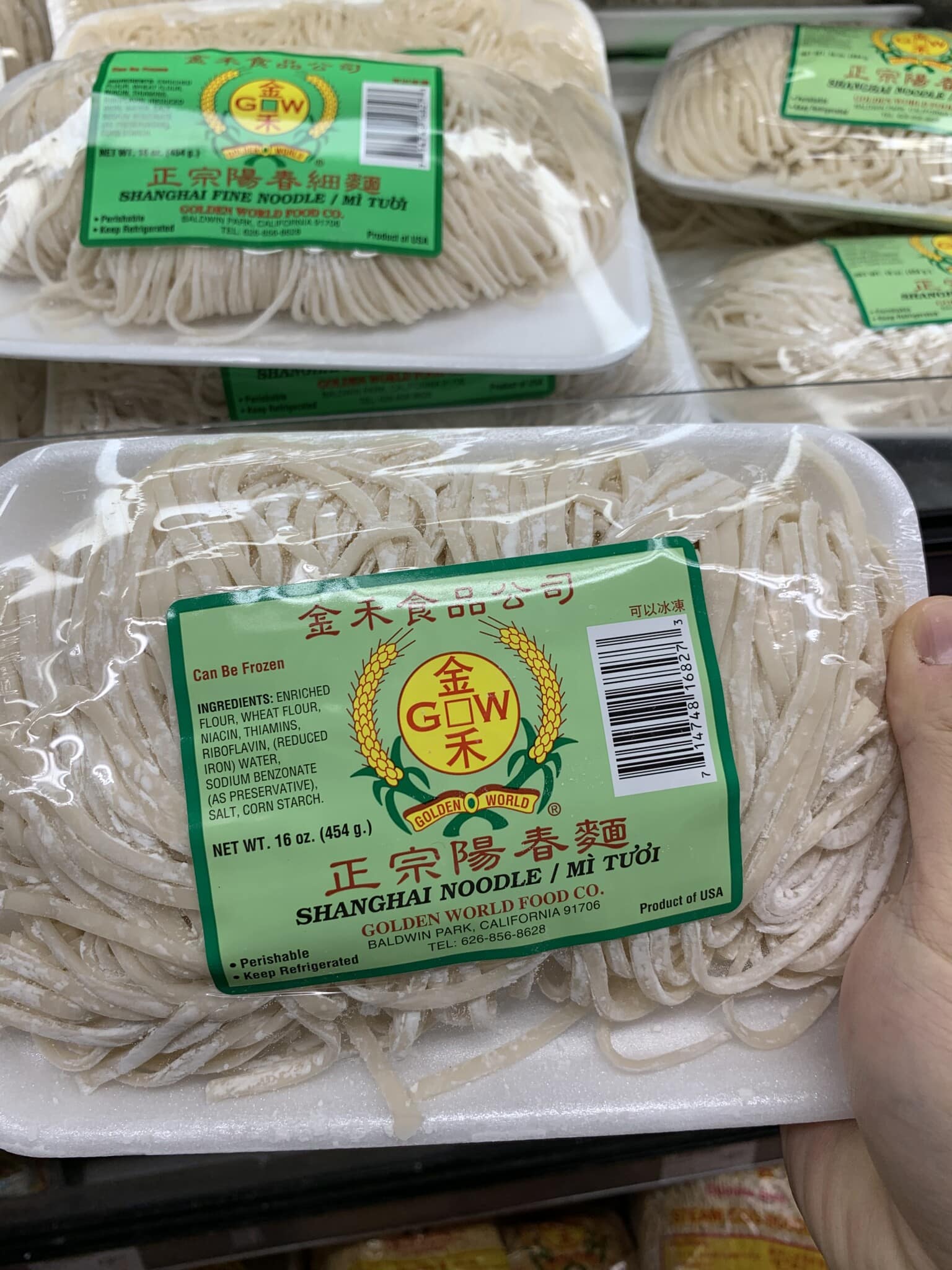 INGREDIENTS TIPS
NOODLES
The #1 question I get asked if what kind of noodles I used! This dish is traditionally made with E-Fu or Yi Mein (long life) noodles, which are fried and then dried. You should be able to find these in the dried noodle section of your Asian market. (Second photo on the right – the circular package with the yellow label.) I used fresh Shanghai noodles instead because I prefer the bounciness and chewiness. (First photo on the left – rectangular package with the green label.) I included photos of both noodles for you to reference!
LOBSTER
I used lobster tails in my recipe because that is what I preferred; however, you can use a whole lobster if you want! The cornstarch dredging and frying will be exactly the same.
SHAOXING WINE
If you cannot or do not want to use wine, you can sub with sherry, mirin, or chicken stock!
WHITE PEPPER
I get asked all the time if you can sub black pepper for white pepper – and my answer is, it depends BUT you need to watch the ratio. White pepper has a milder flavor profile than black pepper, so it's a 1-1 substitute. I would start with less black pepper and add as you go. (But really, you should have white pepper in your pantry! It's a staple in mine!)
CORNSTARCH SLURRY
A cornstarch slurry is a mixture of cornstarch and water that is used in cooking to thicken WITHOUT powdery lumps or additional flavors/colors! This is the secret to so many of your favorite Chinese dishes. My #1 tip is make sure your cornstarch slurry has not separated before adding it in – I always try to re-stir right before!
NEUTRAL OIL
My favorite neutral oil is avocado oil, but you can also use canola or vegetable oil! I don't use olive oil when cooking Chinese food for two reasons: 1. It has a low burning point and 2. I find that the flavor profile does not usually go with the dish.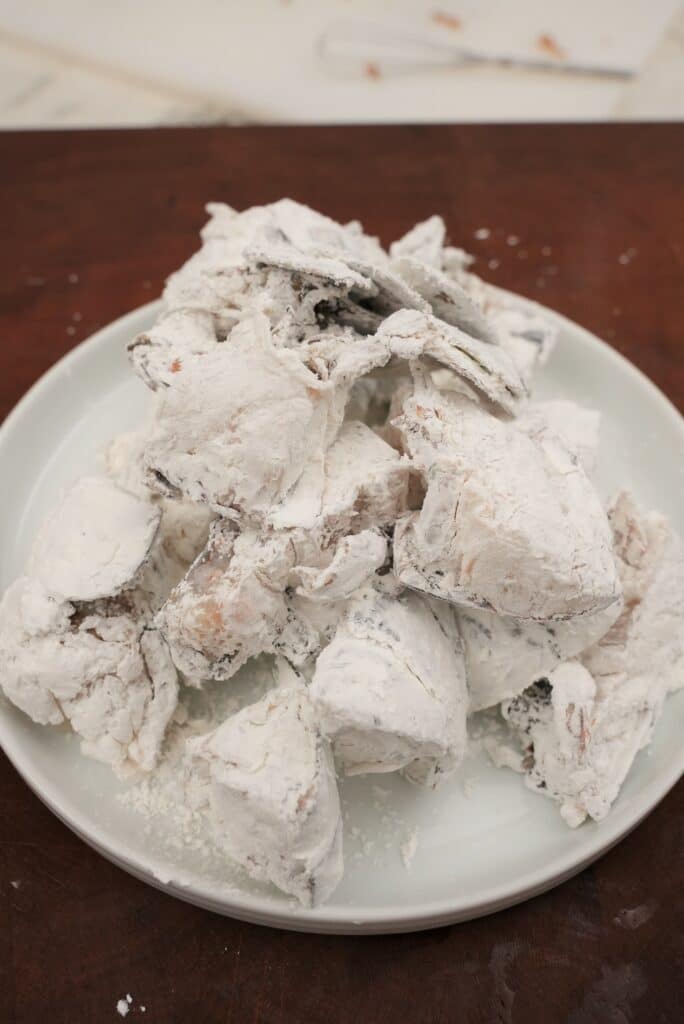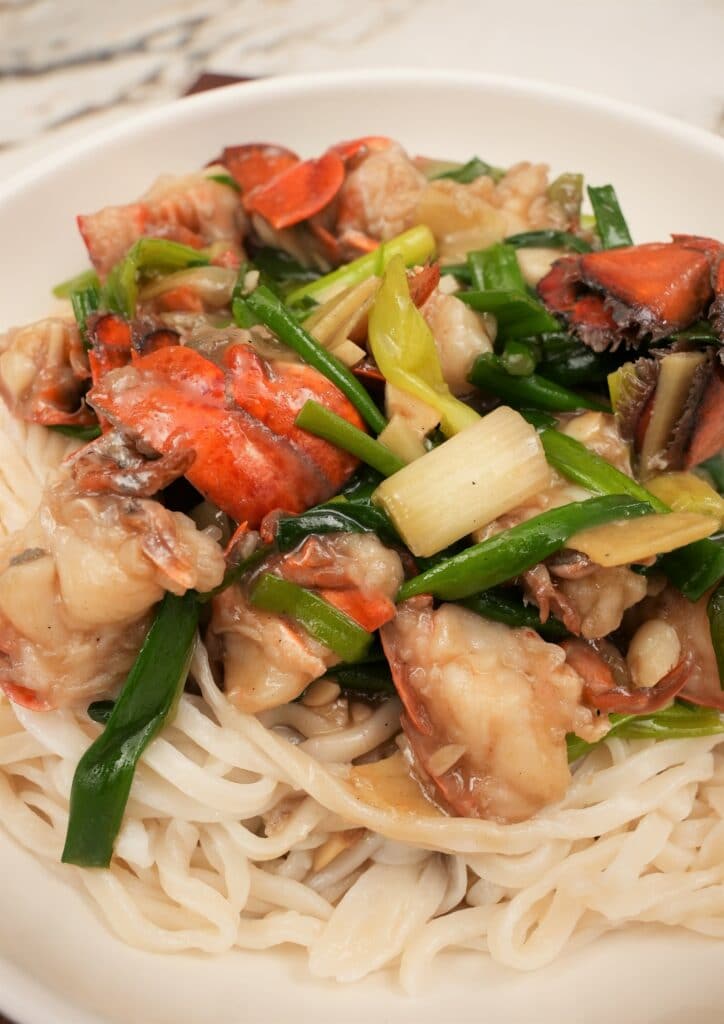 RECIPE TIPS
DRAIN & RINSE YOUR NOODLES
If you are using fresh noodles: After boiling, rinse the noodles immediately with cold water to stop the cooking. Shake them dry and then toss in a tablespoon of sesame oil to prevent the noodles from sticking while you prepare & cook the other ingredients.
REDUCE THE LOBSTER IN THE SAUCE & CHICKEN STOCK
Do not skip this step! Reducing the lobster in the sauce & chicken stock for 4-5 minutes will enhance the lobster flavor – this will take your dish to the next level!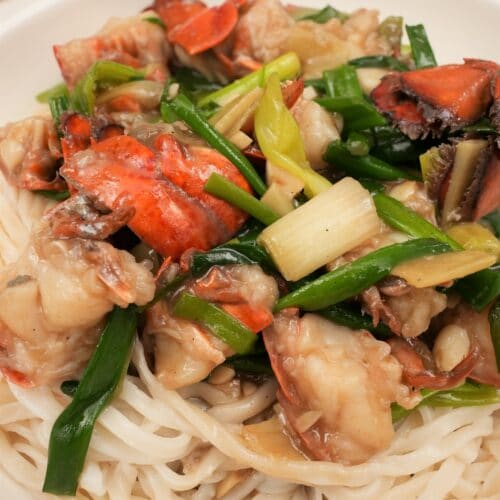 Lobster Noodles
Ingredients
Lobster
12

oz

lobster tails

I used 3 x 4oz lobster tails

3

tbsp

cornstarch

1

tsp

salt

1/2

tsp

white pepper

1

cup

neutral oil

I used avocado oil
Sauce
1.5

tbsp

oyster sauce

1.5

tbsp

soy sauce

1/2

tbsp

sugar

1

tsp

white pepper

1

tbsp

shaoxing wine

1

tsp

sesame oil

2

tbsp

water

1/4

tsp

msg

optional
Remaining Ingredients
8

scallions

chopped, greens and whites separated

5

cloves

garlic

minced

2

inch

ginger

sliced

16

oz

noodles

fresh or dried; E-Yu, Yi Mein, or Shanghai noodles recommended

1.5

cups

chicken stock
Cornstarch Slurry
1

tbsp

cornstarch

3

tbsp

water
Instructions
Using kitchen shears or a cleaver, cut lobster tails to 2 inch pieces leaving the shell on.

Premix sauce by combining oyster sauce, soy sauce, sugar, white pepper, shaoxing wine, sesame oil, msg, and water and set aside.

To a large bowl, add cornstarch and season with salt and white pepper. Lightly dust lobster pieces in the seasoned cornstarch, shaking off any excess.

Heat oil in a large wok or pan, then fry the lobster at 350F for 45 seconds – 1 minute until the lobster is bright red and cooked through.

Cook noodles and boiling water and drain immediately and rinse with cold water to remove starch and stop the cooking processes. Drizzle with sesame oil to prevent sticking.

In a large pan or wok, add 1 tbsp of oil and stir fry garlic, ginger, and scallion whites for 30 seconds or until fragrant. Immediately add lobster and stir fry for 1 minute.

Add premixed sauce and stir over high heat, then combine chicken stock and heat until boiling, then simmer for 4-5 minutes to reduce slightly.

Add scallion greens and mix through, then add cornstarch slurry and stir until thickened, about 1 minute. Pour over noodles in a large bowl, serve, and enjoy!