Bok Choy with Oyster Sauce
---
November 26, 2022
---
This Bok Choy with Oyster Sauce is gently blanched, then used as the base for an umami-rich oyster sauce poured all over! It's one of my favorite ways to eat bok choy, and this vegetarian dish is perfect as a side or served with rice for a more filling main course.
Bok Choy with oyster sauce is a perfect way for incorporating more vegetables into the weeknight rotation. It's so simple to make and tastes delicious!
Watch the Bok Choy with Oyster Sauce Recipe Video Below!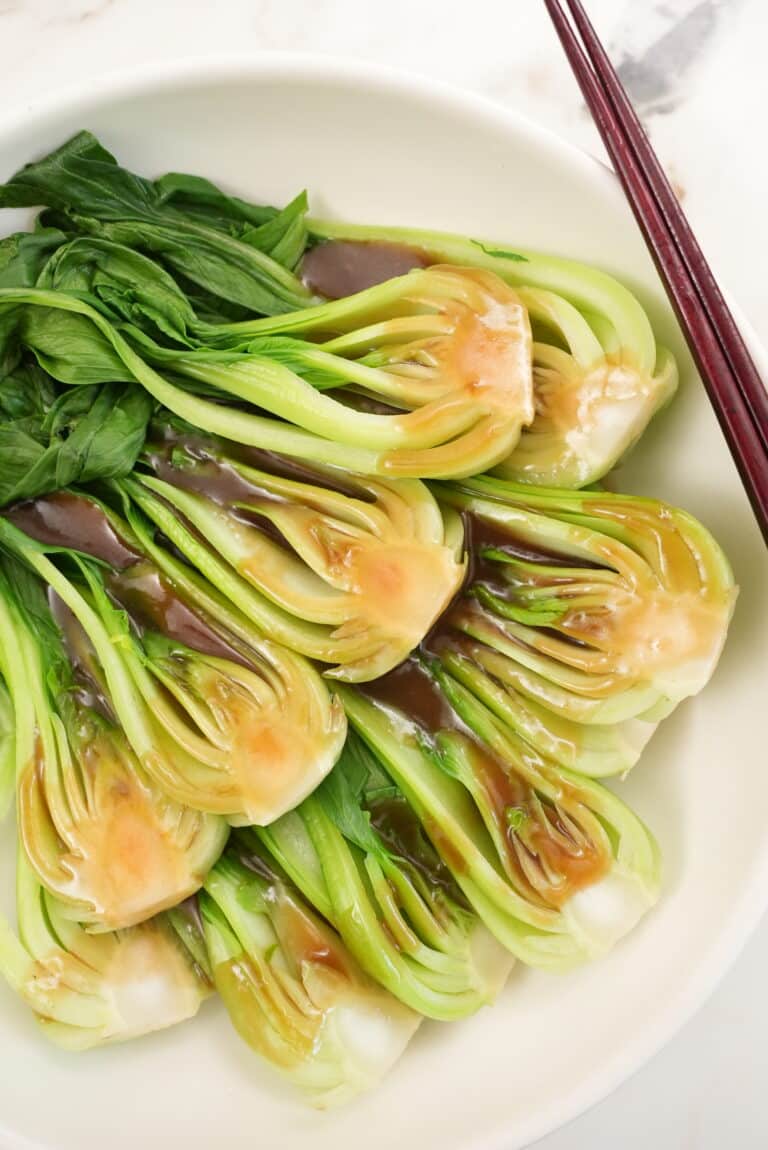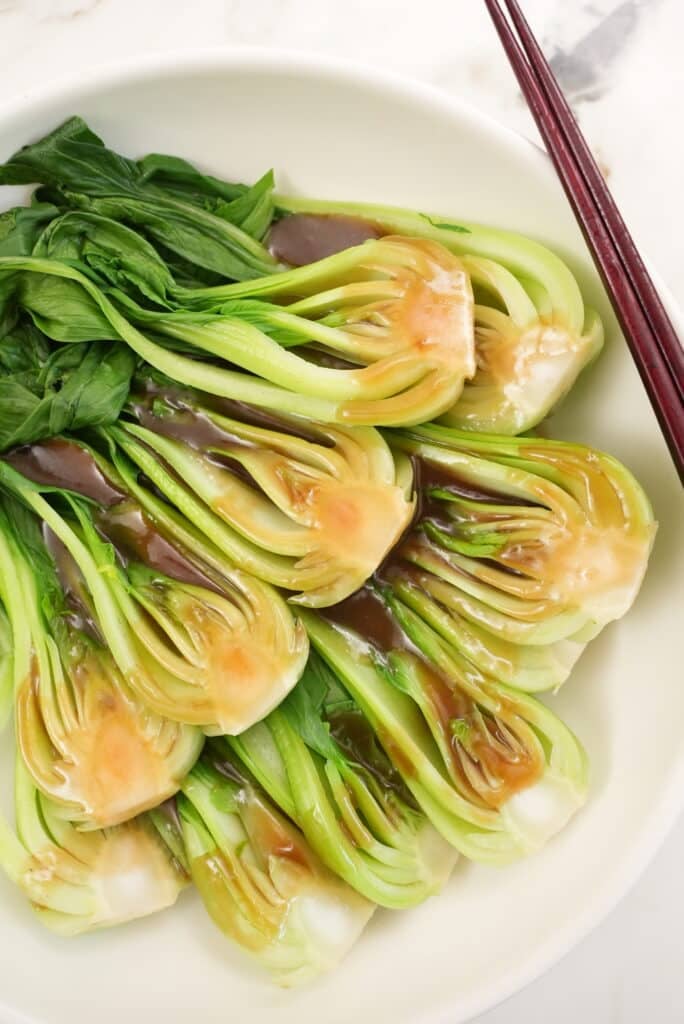 Ingredients for Bok Choy with Oyster Sauce
This Bok Choy with Oyster Sauce recipe is an amazing and flavorful way to enjoy this classic Chinese vegetarian dish! Here is what you'll need for the recipe:
Baby Bok Choy
Garlic
Oyster Sauce
Light Soy Sauce
Sugar
Salt
Shaoxing wine
Sesame Oil
MSG
Chicken Stock – I

always

recommend Kettle & Fire – use code CJPINS for 20% off your order here!
Cornstarch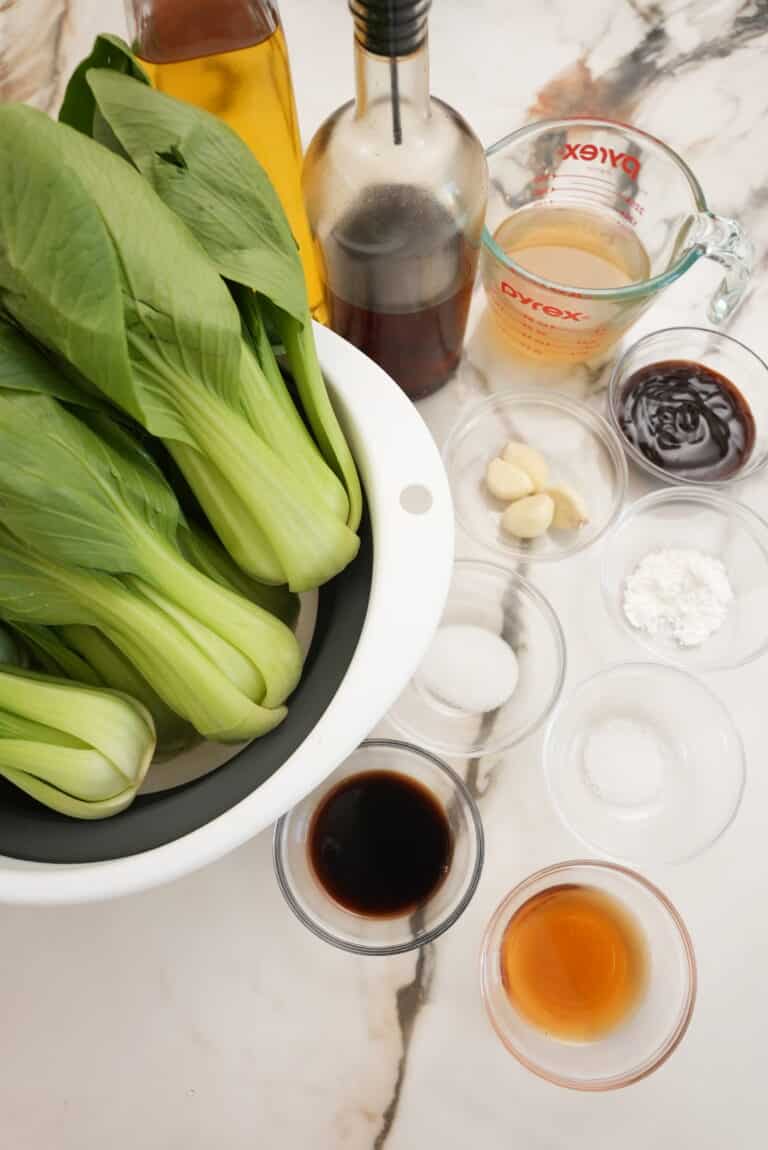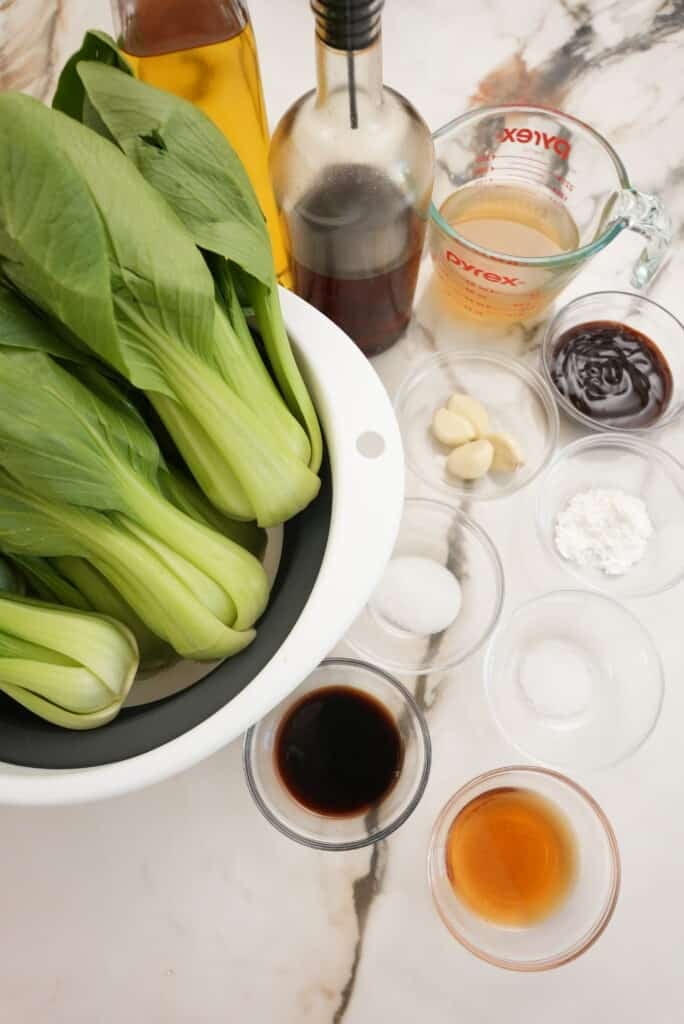 INGREDIENTS TIPS
BOK CHOY
I recommend buying baby bok choy for this dish, but in a pinch, regular bok choy works well too. Depending on how big your bok choy is, you may need to trim and cut the bok choy in half like I do here.
NEUTRAL OIL
My favorite neutral oil is avocado oil, but you can also use canola or vegetable oil! I don't use olive oil when cooking Chinese food for two reasons: 1. It has a low burning point and 2. I find that the flavor profile does not usually go with the dish.
Bok Choy with Oyster Sauce: Recipe Instructions
Cut the Bok Choy
The first step in making this recipe is washing the bok choy and cutting it in half, lengthwise. Find where the outer most leaves come up and cut right down the middle of them to keep all the bok choy leaves in tact like I do here.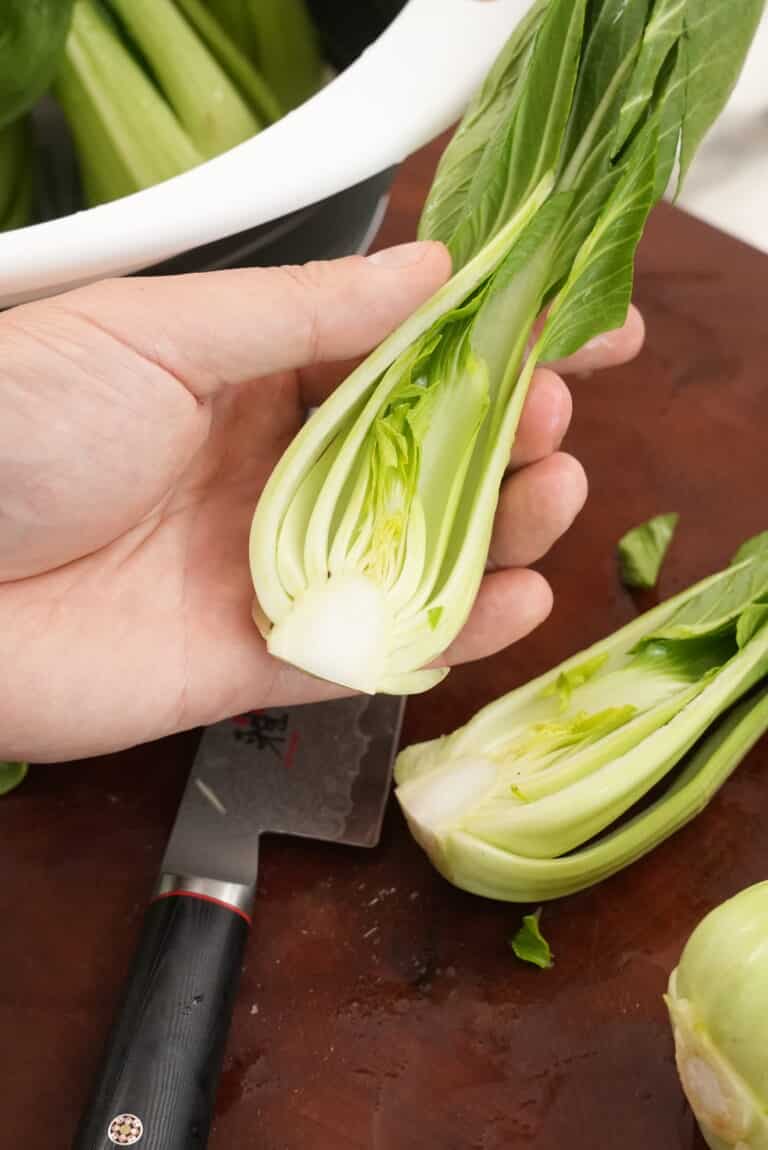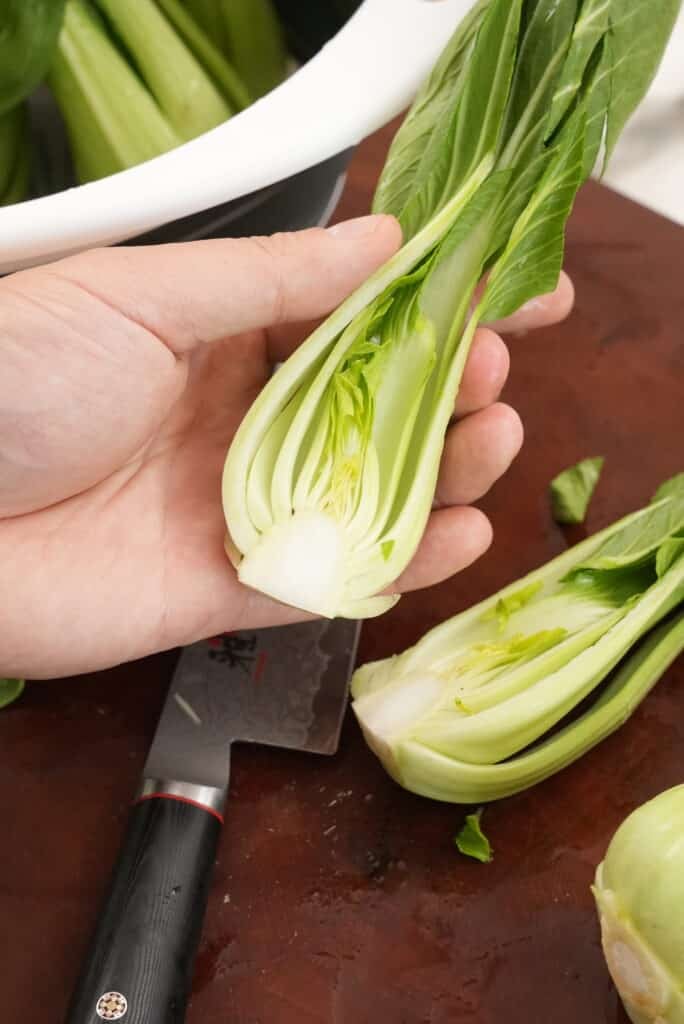 Next, bring a large pot of water to a boil and add 1 tbsp of kosher salt. Blanch your bok choy for about 45 seconds, or until the bok choy are bright green. Drain and remove to a plate.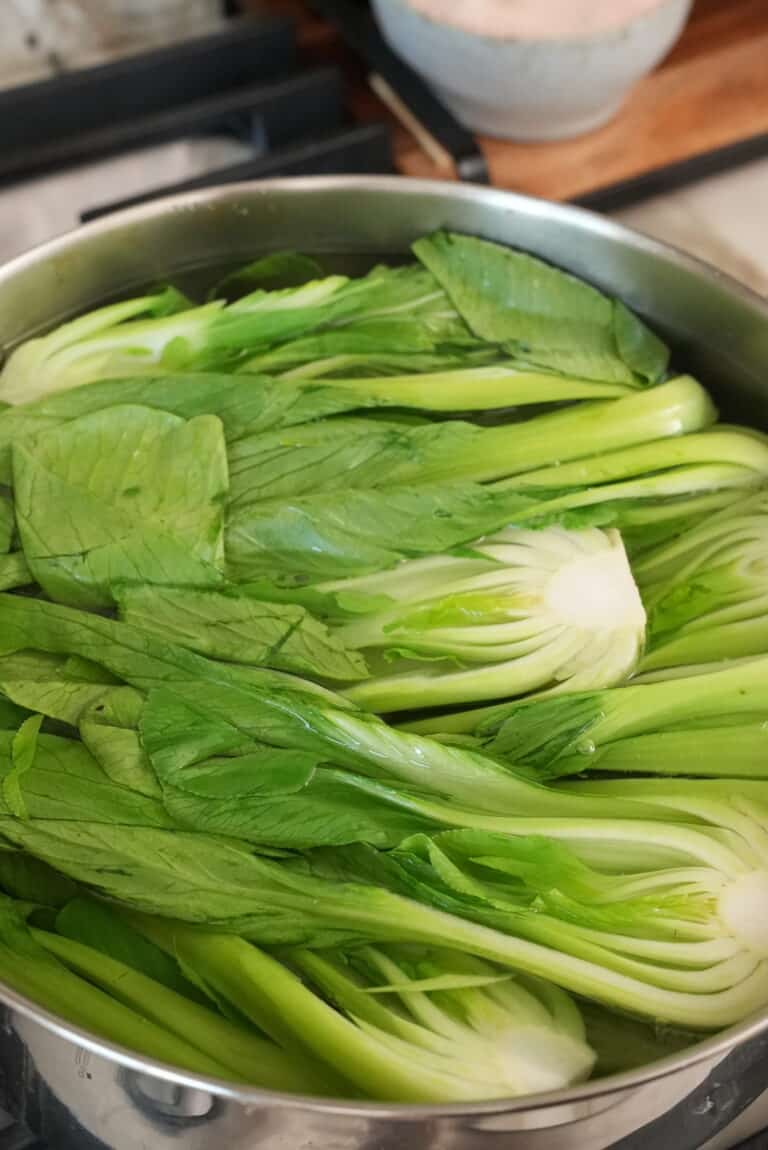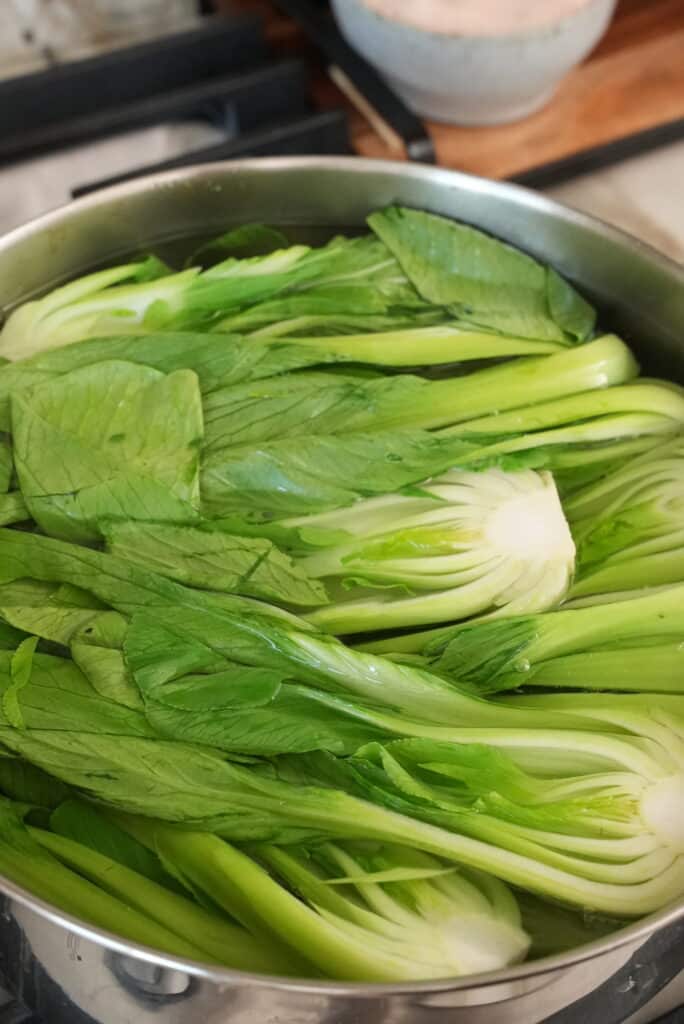 Next, mix the sauce by combining chicken stock (I always use Kettle & Fire – get 20% off your order when you use code CJPINS!), oyster sauce, low sodium light soy sauce, shaoxing wine, sesame oil, sugar, salt, msg, and cornstarch. Bring to a boil over high heat, whisking occassionally to prevent the sauce from burning to the bottom of the pot. Stir until the sauce has thickened – if too loose, mix together 1/2 tbsp of cornstarch and 1/2 cup water and slowly add it until the desired consistency is reached.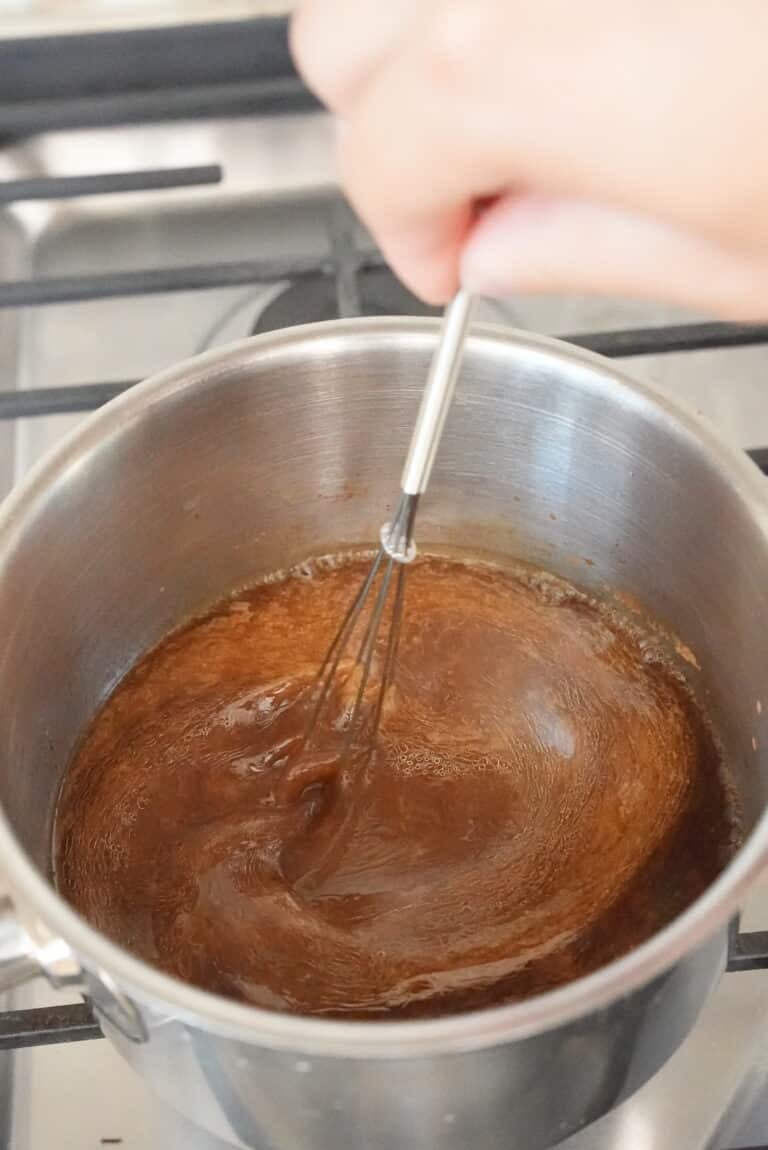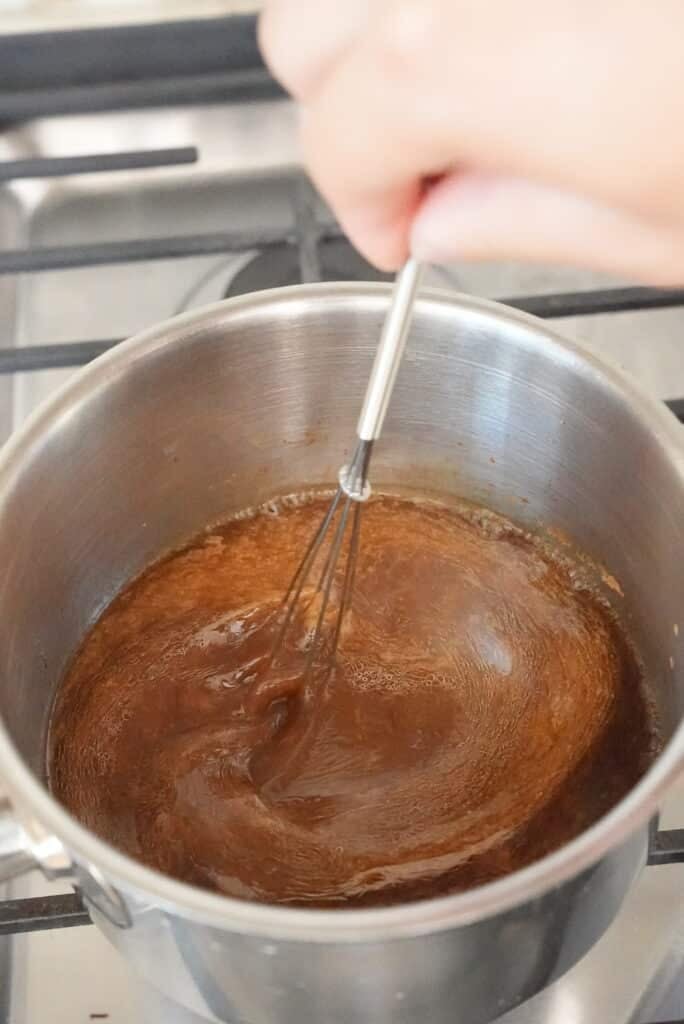 Plate and serve
Now that your bok choy is blanched and drained, all that's left to do is pour that rich umami oyster sauce over the bok choy and enjoy!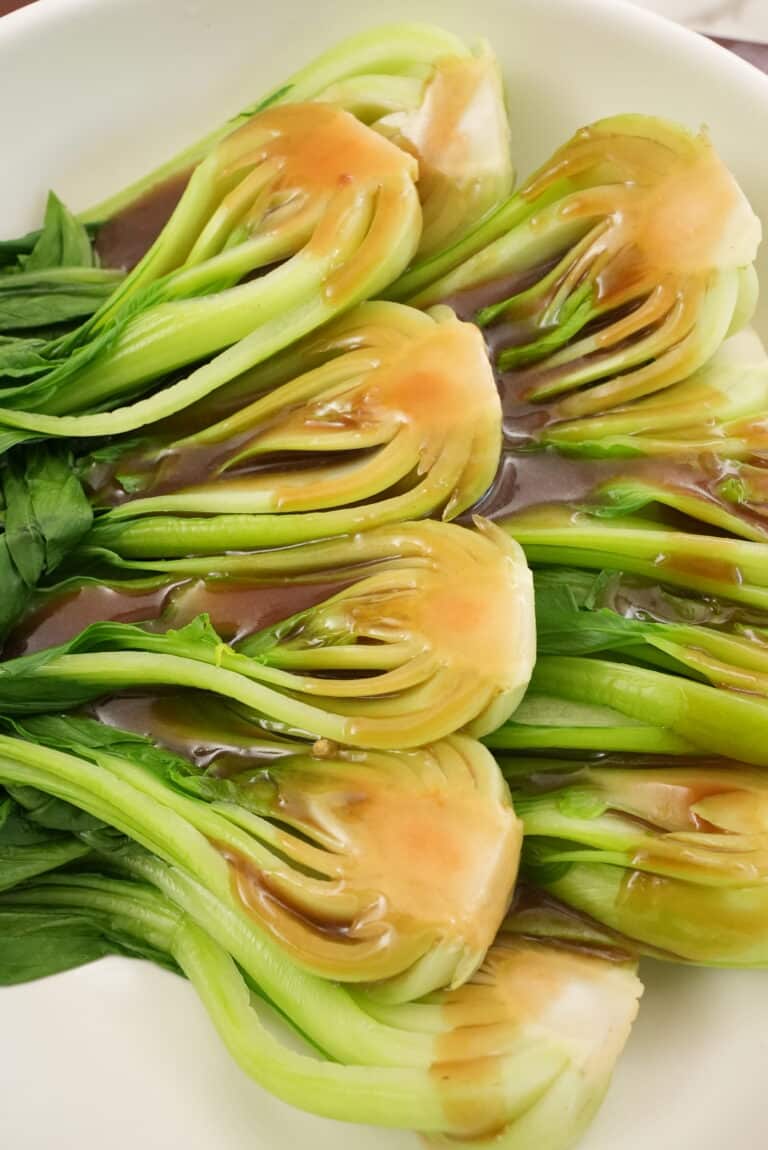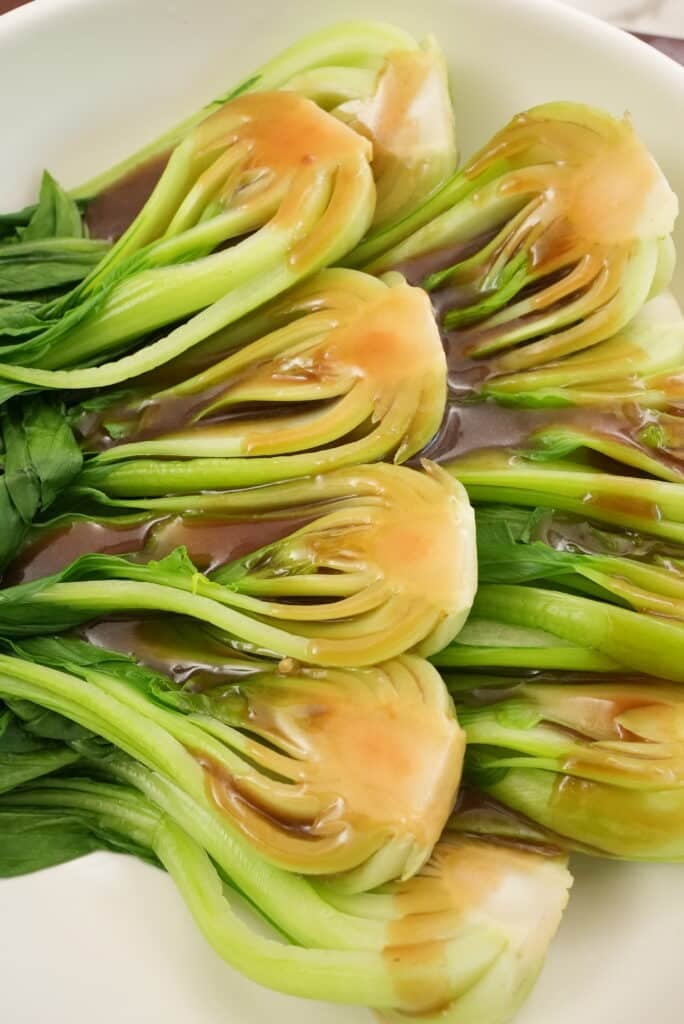 If you liked this Bok Choy with Oyster Sauce recipe, check out some of the most vegetable recipes on the blog!
RECIPE TIPS
PREMIX YOUR SAUCE
The cooking process for the sauce is FAST so it's a great idea to premix your sauce together, then add it straight into the pan! The corn starch will help thicken the sauce into that velvety texture that Chinese restaurants made so famous.
SUCCESS IS IN THE PREP
For a recipe that comes together extremely quickly, the key to pulling this recipe off successfully is having your ingredients prepped and in bowls right next to your wok or pan! Have your premixed sauce, chicken, and vegetables ready and easily accessible during the cooking process.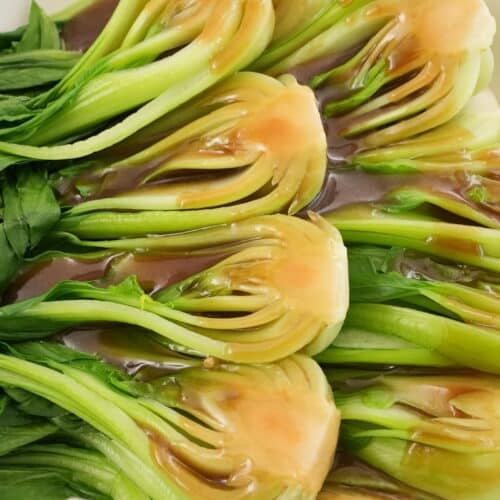 Bok Choy with Oyster Sauce
This simple and delicious way to eat bok choy is one of my favorites! A rich and flavorful oyster based sauce compliments the delicate bok choy perfectly.
Instructions
Wash and trim the bok choy and cut in half if using the larger variety. Bring a pot of water to a boil and add 1 tbsp of kosher salt

Blanch the bok choy for 45 seconds or until bright green. Drain and set aside

In a small saucepan, mix together sauce ingredients and bring to a low boil until thickened, stirring occasionally to ensure the sauce doesn't burn to the pot.

Serve the sauce over the bok choy and enjoy!