Din Tai Fung Cucumber Salad
---
January 24, 2023
---
Din Tai Fung is known for the soup dumplings, but their cucumber salad is also one of their most popular side dishes and extremely delicious! It is an extremely simple dish consisting of sliced, marinated cucumbers in a delicious sweet, spicy, soy-based sauce. It comes together in just a few minutes and only requires one bowl for a quick and flavorful side dish!
This copycat Din Tai Fung cucumber salad is an excellent side dish to go with rice, noodles, or dumplings and is a dish best served cold! It's a great side dish as we begin to enter the summer time and goes great as a side dish with so many different types of foods or as a snack all by itself.
Watch the Din Tai Fun Cucumber Salad Recipe Video Below!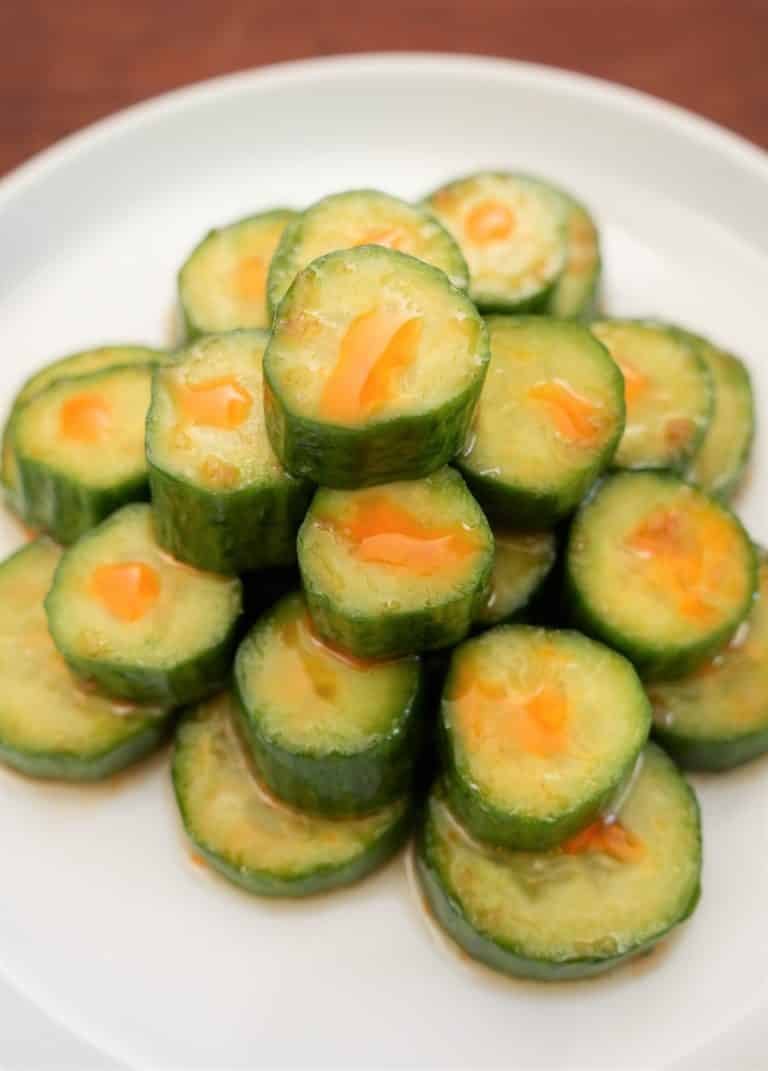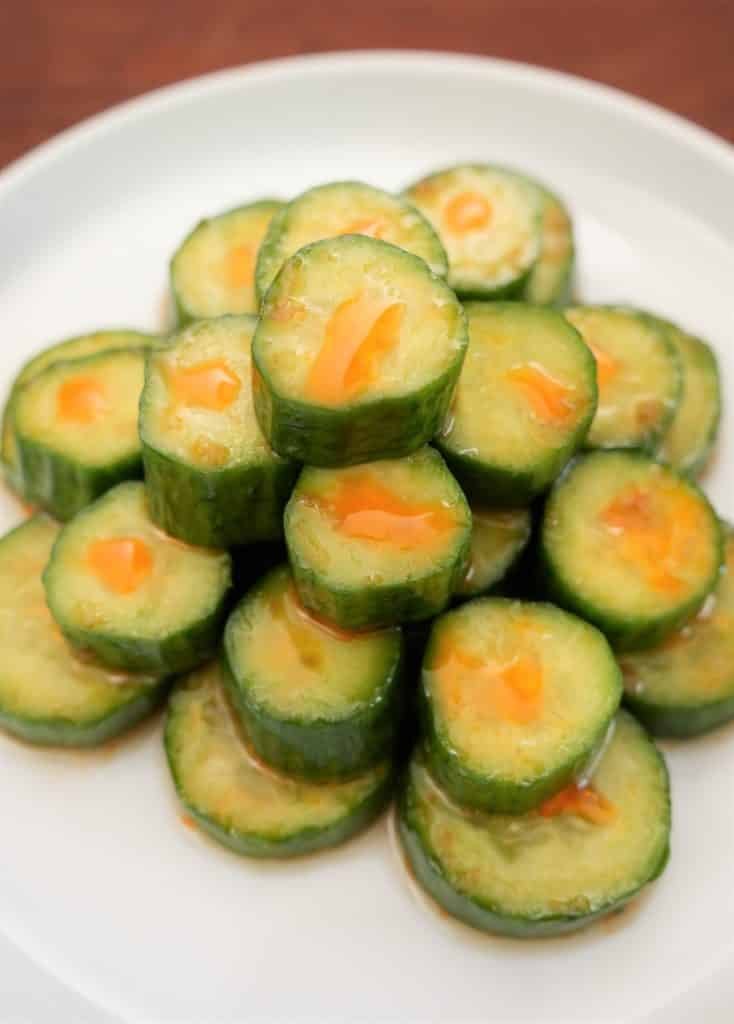 Ingredients You'll Need to Make the Din Tai Fung Cucumber Salad
Luckily, you won't need many ingredients to create this incredible dressing for this signature cucumber salad! These are probably items you already have in your pantry. Here is what you'll need for the marinade:
Light Soy Sauce (I use reduced sodium soy sauce for lower salt content)
Rice Vinegar
Sugar
Garlic
Chili Oil
Sesame Oil
Kosher Salt
INGREDIENTS TIPS & SUBSTITUTIONS
CUCUMBERS
Try to use only Persian or English cucumbers for this recipe since they are sweeter, contain less water, and have a thinner skin than regular cucumbers
RICE VINEGAR
If you don't have rice vinegar, you can substitute for red wine vinegar or distilled white vinegar for this recipe!
CHILI OIL
I love using a homemade chili oil for this recipe. Use my Sichuan Chili Oil Recipe for the chili oil for a wonderful spice!
Prepare the Cucumber Dressing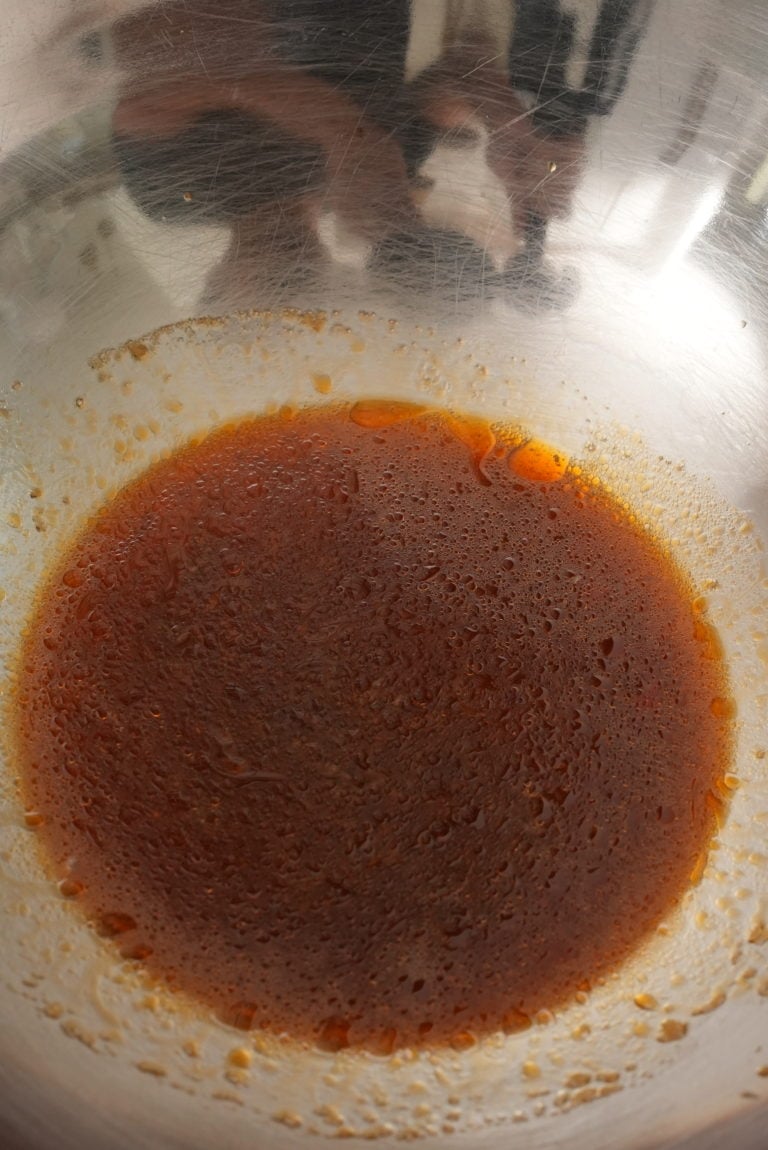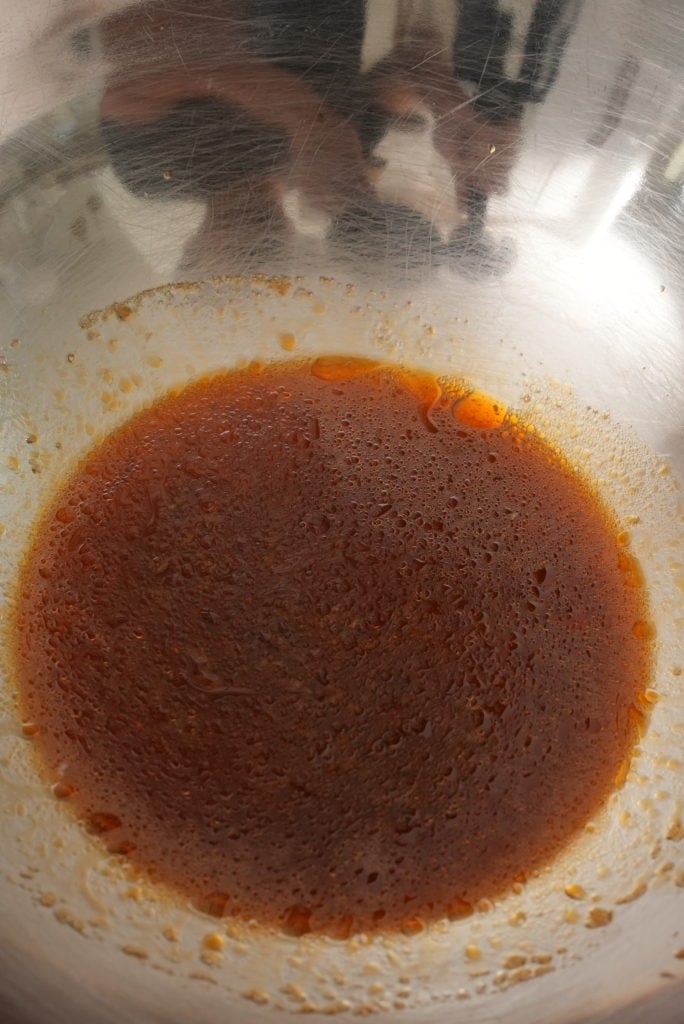 To prepare the dressing, mix together light soy sauce, rice vinegar, sugar, grated garlic, chili oil, and sesame oil. Whisk them together and your dressing is ready!
What Type of Cucumber Should You Use?
For this recipe, I recommend using either Persian or English cucumbers for a few reasons:
They are seedless. I personally do not like seeds in my cucumber salads and try to remove them when possible.
Persian and English cucumbers are typically sweeter and contain less water than regular cucumbers. This will result in a more crisp salad when marinated in the dressing!
You can find either of these types of cucumbers in your local market and they should be readily available. If for some reason you can't find either of these types of cucumbers, regular cucumbers will work as well.
Prepare Your Cucumbers
Begin preparing your cucumbers by slicing them into 1/2″ rounds. Once your cucumbers are uniformly sliced, place them in a bowl and mix the cucumbers with salt, then let them sit for 30 minutes. Next, rinse off the salt and pat them as dry as possible with a kitchen or paper towel.
The salt will help to draw out excess moisture for the cucumbers through osmosis which will result in a more crisp vegetable.
Marinate Your Cucumbers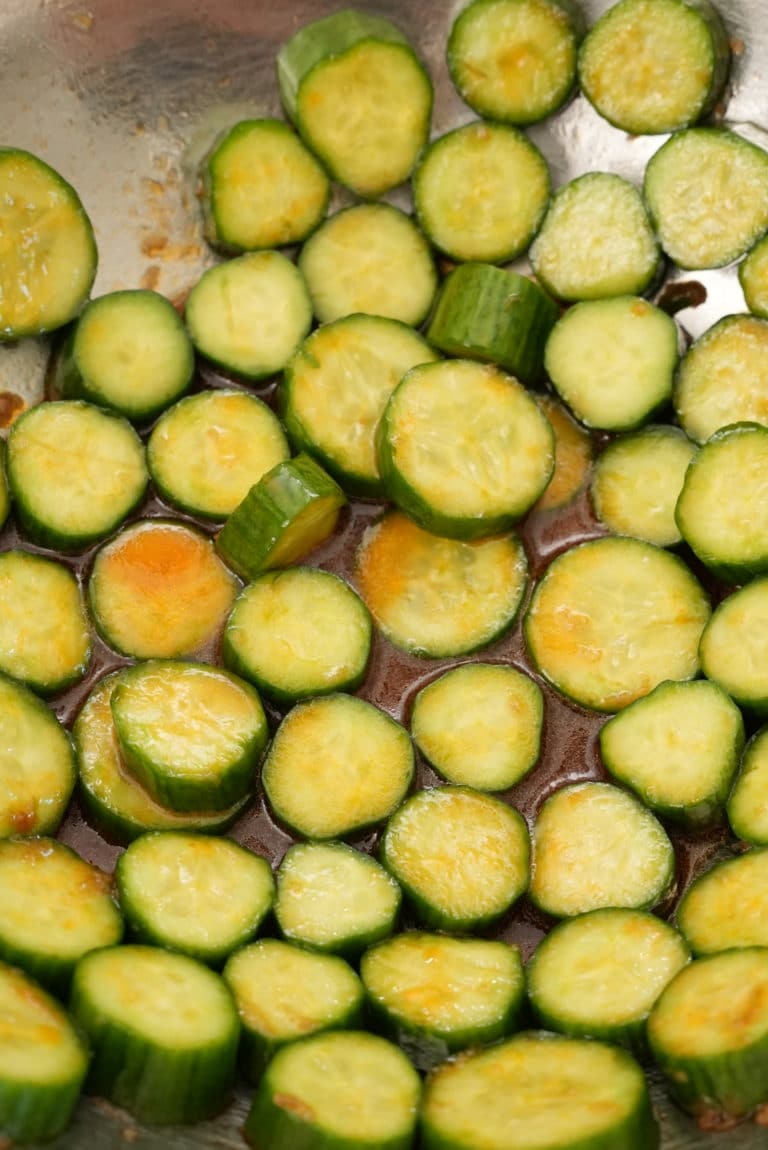 Once the cucumbers are as dry as possible, add them to the dressing and mix them well to get each piece coating in that delicious dressing. Let them sit in the marinade for at least 10 minutes then stack them up and enjoy!
If you are making these cucumbers ahead of time, make sure to transfer them into an air tight storage container up to 2-3 days in advance.
RECIPE TIPS
SLICING THE CUCUMBER
Try to be as uniform as possible when slicing the cucumbers. I prefer 1/2″ rounds, but you could go as thin as 1/4″ rounds as well. The uniform slicing will help with stacking and presentation!
STORAGE
You can make this cucumber salad 2-3 days ahead of time! Make sure to store them in the fridge in an air tight container with the dressing.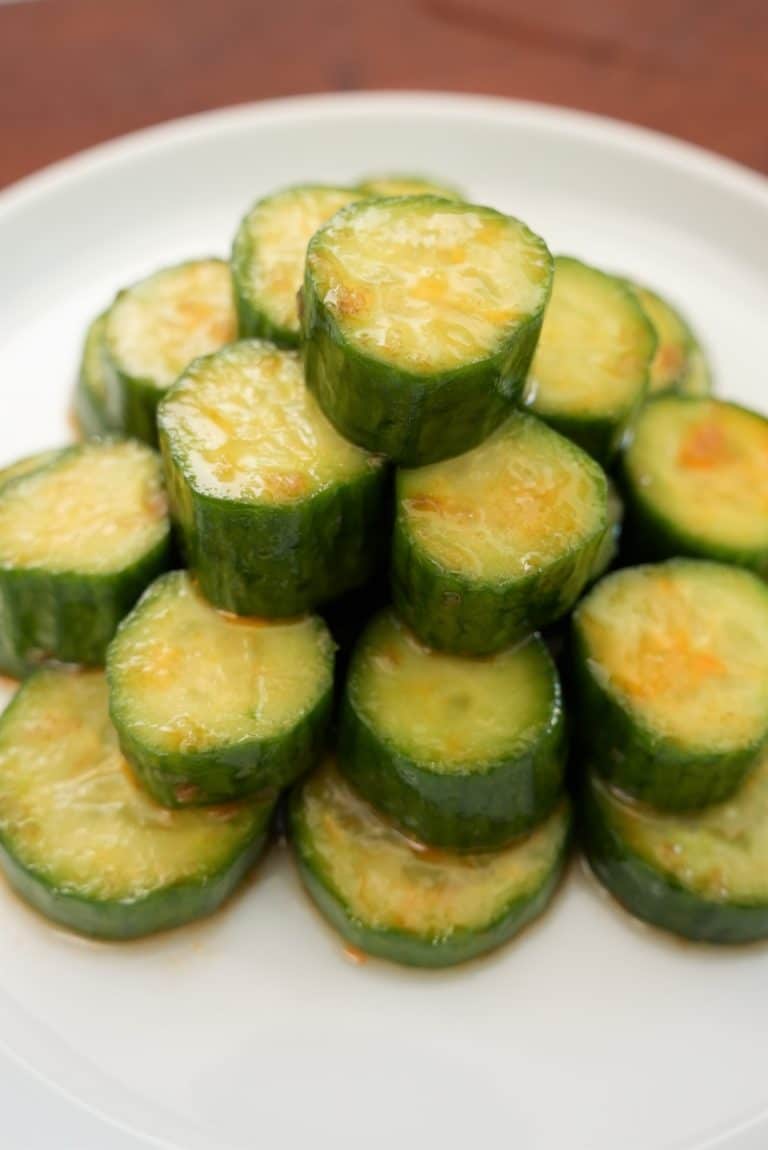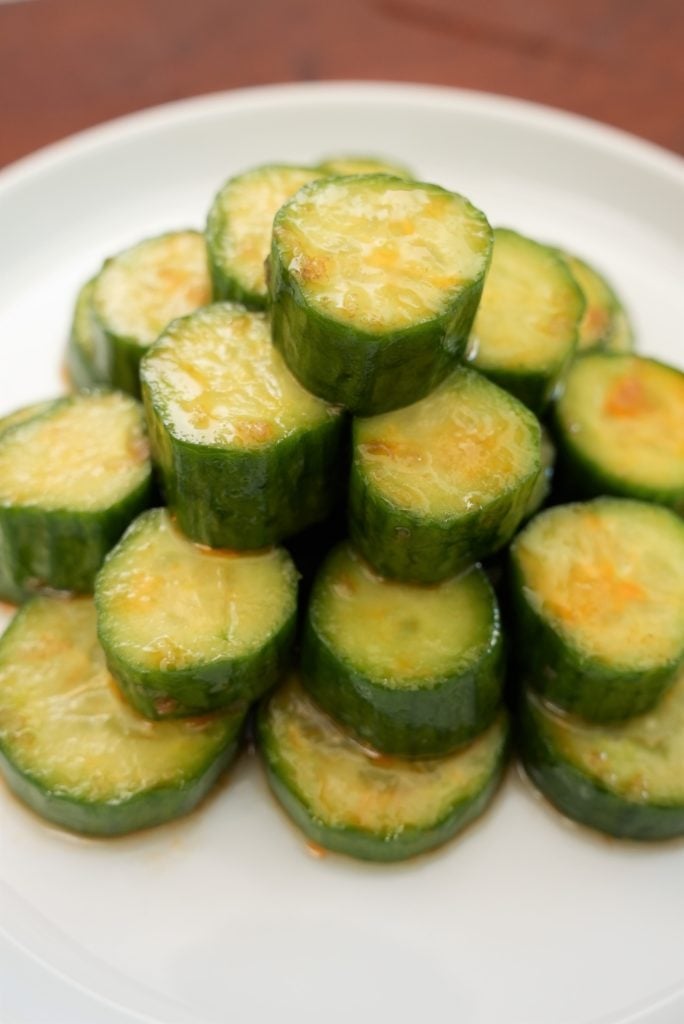 Once the cucumbers are stacked beautifully, the final step is to add an additional drop of chili oil to each cucumber for that pop of color and spice! Serve and enjoy!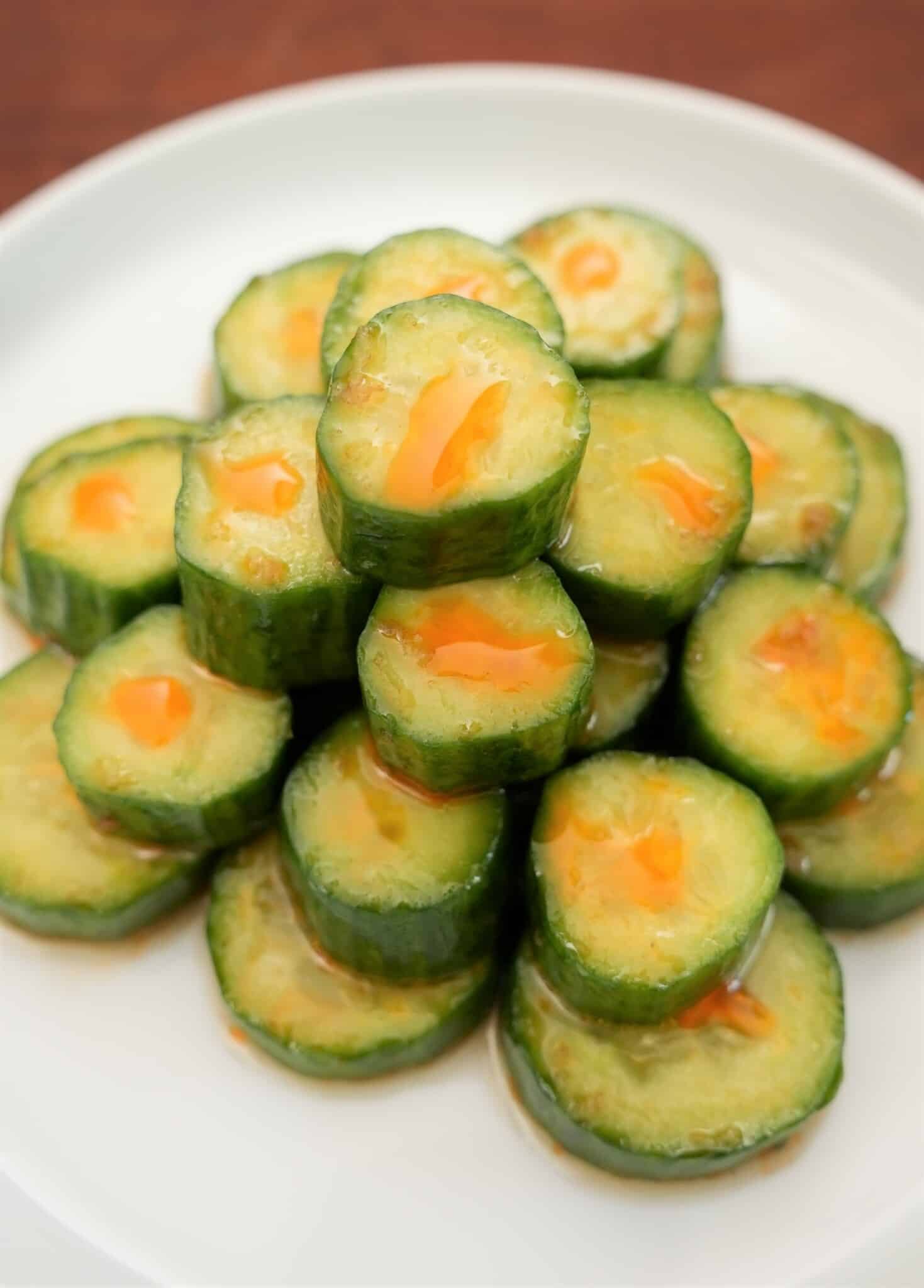 Din Tai Fung Cucumber Salad
This copycat Din Tai Fung cucumber salad is crisp and marinated in a sweet and spicy dressing!
Ingredients
1

lb

cucumber

Persian or English

1/2

tbsp

kosher salt

2

tbsp

light soy sauce

2

tbsp

rice vinegar

1/2

tbsp

sugar

2

cloves

garlic

grated

1/2

tbsp

chili oil

1/2

tbsp

sesame oil
Instructions
Chop cucumbers into ½" rounds and place in a large bowl with salt for 30 minutes. Rinse off the salt with water and place them on a paper towel. Pat the cucumbers as dry as possible.

In a bowl, mix together soy sauce, rice vinegar, sugar, grated garlic, chili oil and sesame oil.

Add your dry cucumbers to the bowl and mix with the dressing to combine. Let marinate for 10 minutes and enjoy!