Korean Marinated Eggs (Mayak Eggs)
---
January 27, 2023
---
Korean Marinated Eggs, or Mayak Eggs, are soft boiled eggs marinated in a sweet, soy-based marinade and are so delicious! They're runny and jammy on the inside and are perfect with a freshly steamed bowl of rice.
These eggs are extremely easy to make and are also great to make in advance a couple days ahead of time! Follow the recipe below to make some delicious Mayak Eggs at home for a quick and easy meal.
Watch the Korean Marinated Eggs Recipe Video Below!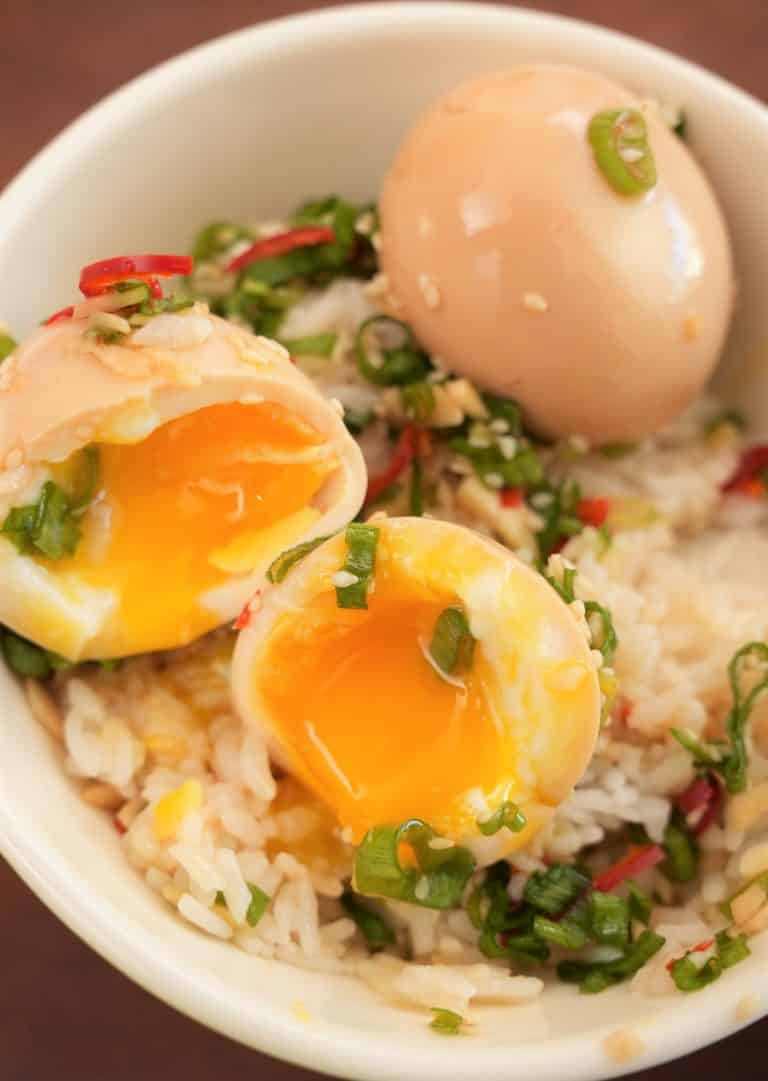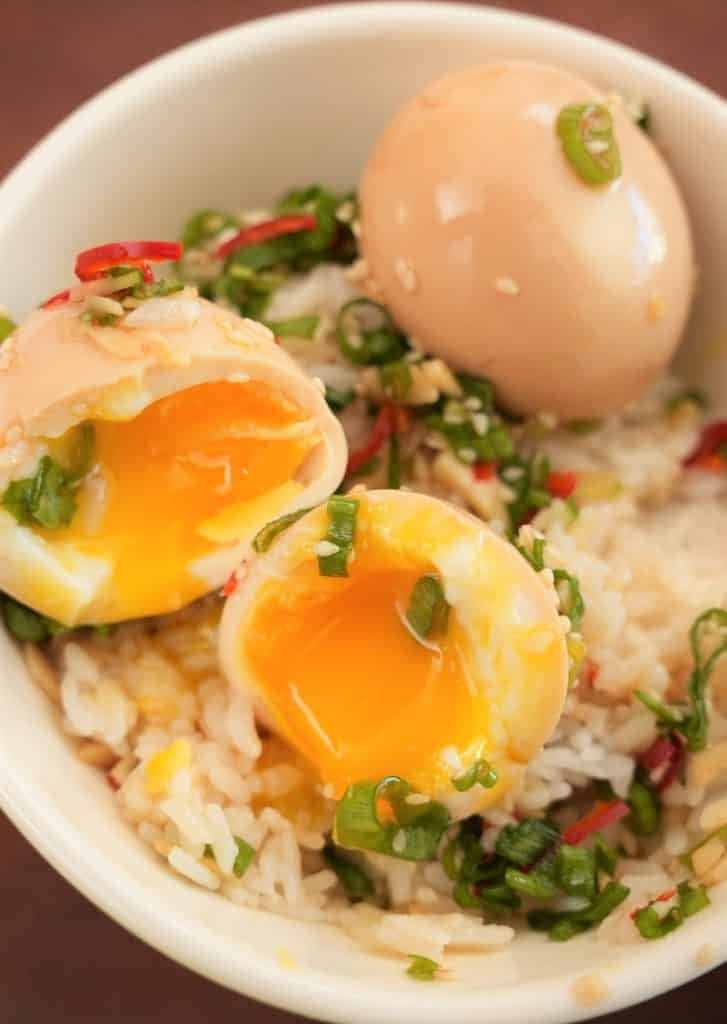 What are Mayak Eggs?
Mayak Eggs, or Mayak Gyeran, are a popular egg dish in Korea! The literal translation refers to how addicting these eggs and can be. The flavor is phenomenal and these eggs are great for breakfast, or as a traditional Korean side dish (banchan).
The Ingredients You'll Need for the Mayak Egg Marinade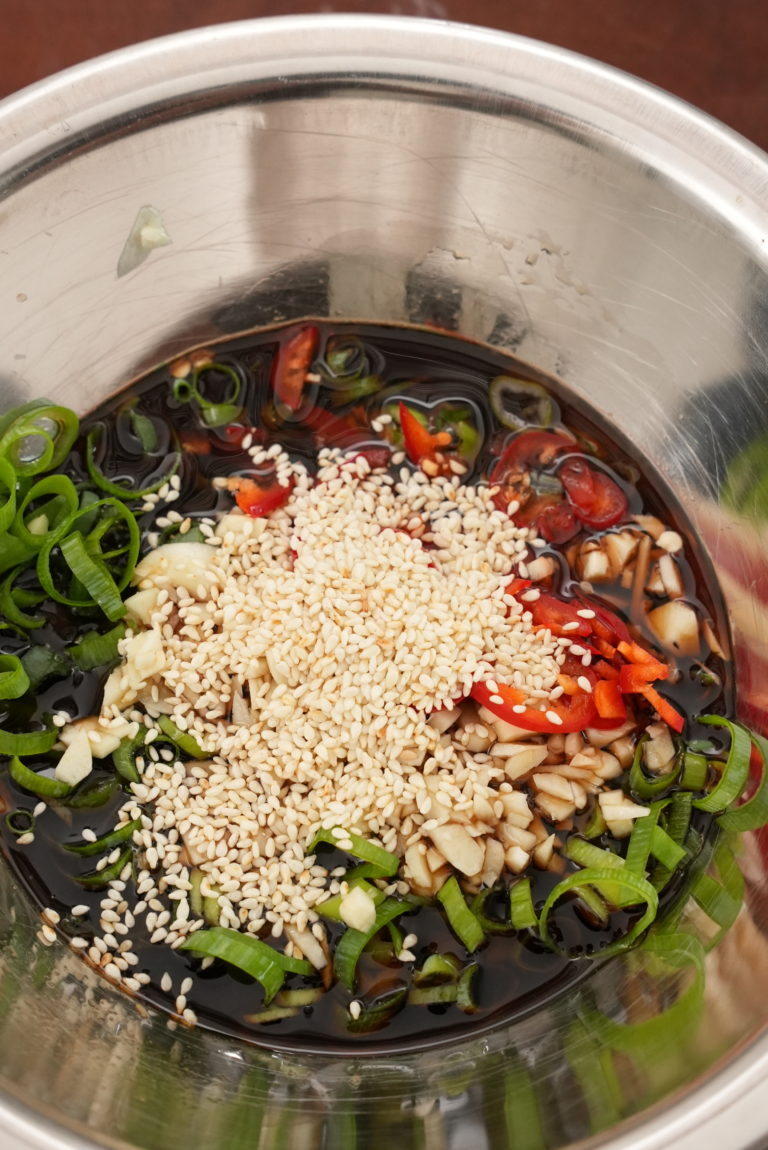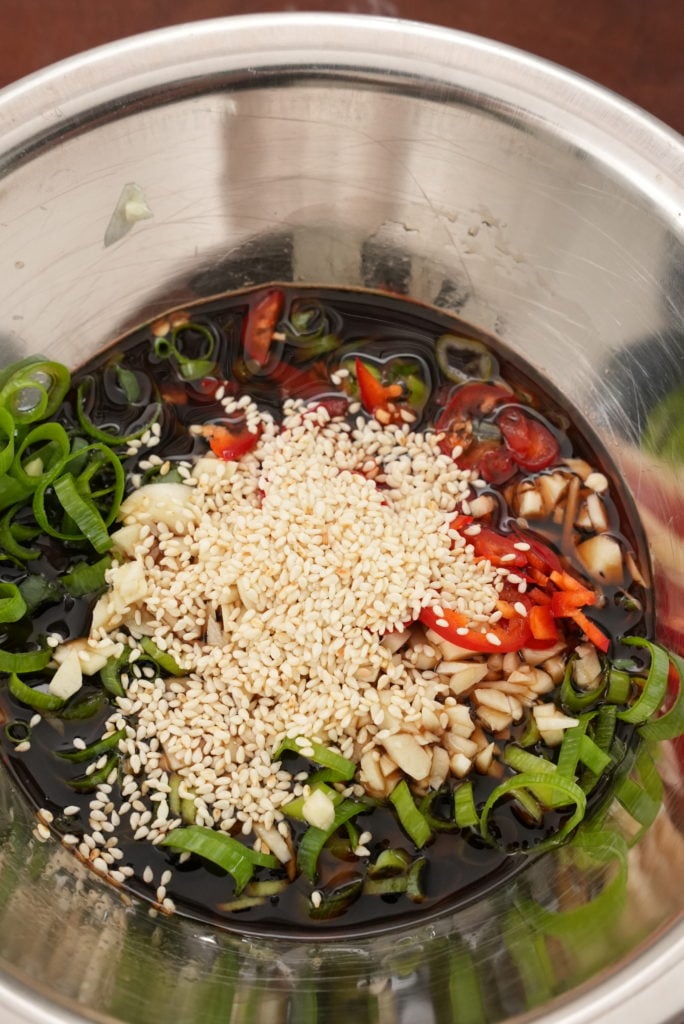 Luckily, you won't need many ingredients to create this incredible marinade! These are probably items you already have in your pantry. Here is what you'll need for the marinade:
Light Soy Sauce (I use reduced sodium)
Rice Syrup
Scallions
Garlic
Fresno Chili
Sesame Seeds
My Top Ingredient Tips for Korean Marinated Eggs
INGREDIENTS TIPS
EGGS
Using older eggs are better for soft boiling and will make them easier to peel. When the eggs are fresh, they are less acidic, and the albumen (egg white) sticks to the shell. As the egg ages, it releases some carbon dioxide and the egg becomes more porous and absorbs more air, causing it to be easier to peel.
FRESNO CHILI
These chilis can be found at your local supermarket, but can be substituted with any other red chili for color and spice. If you prefer to omit the spice, you can leave out the chili!
RICE SYRUP
You can sub rice syrup with corn syrup, mirin, or sugar for this recipe.
Boil Your Eggs for 7 Minutes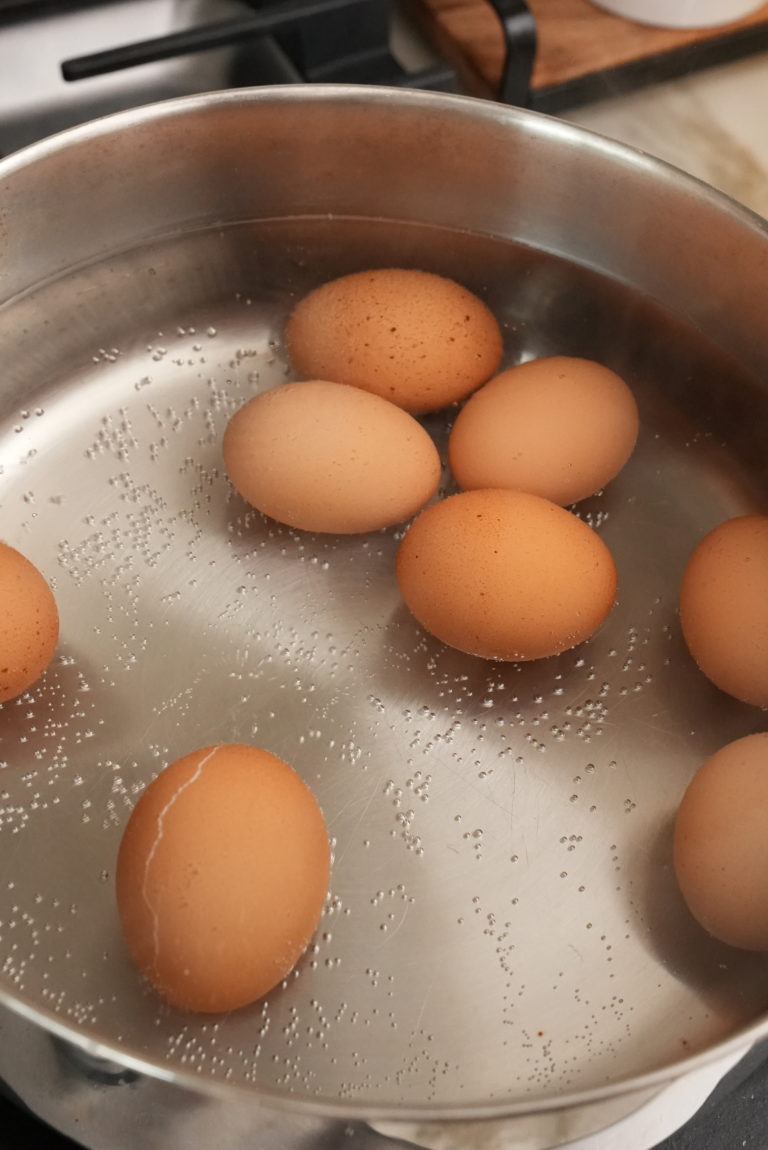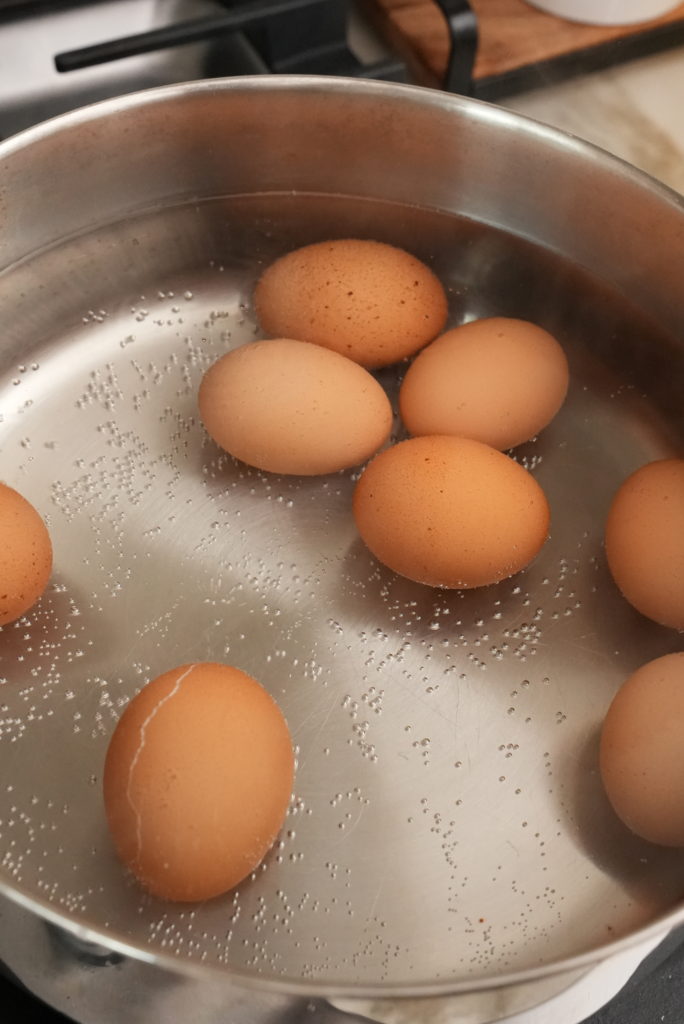 Bring a pot of water to a boil and add vinegar. Lay your eggs into the boiling water and boil your eggs for exactly 7 minutes. Immediately remove them and shock them in an ice bath to stop the cooking process. Let them sit in the ice water bath until they are cool to the touch, then peel the eggs with a your hands or a spoon!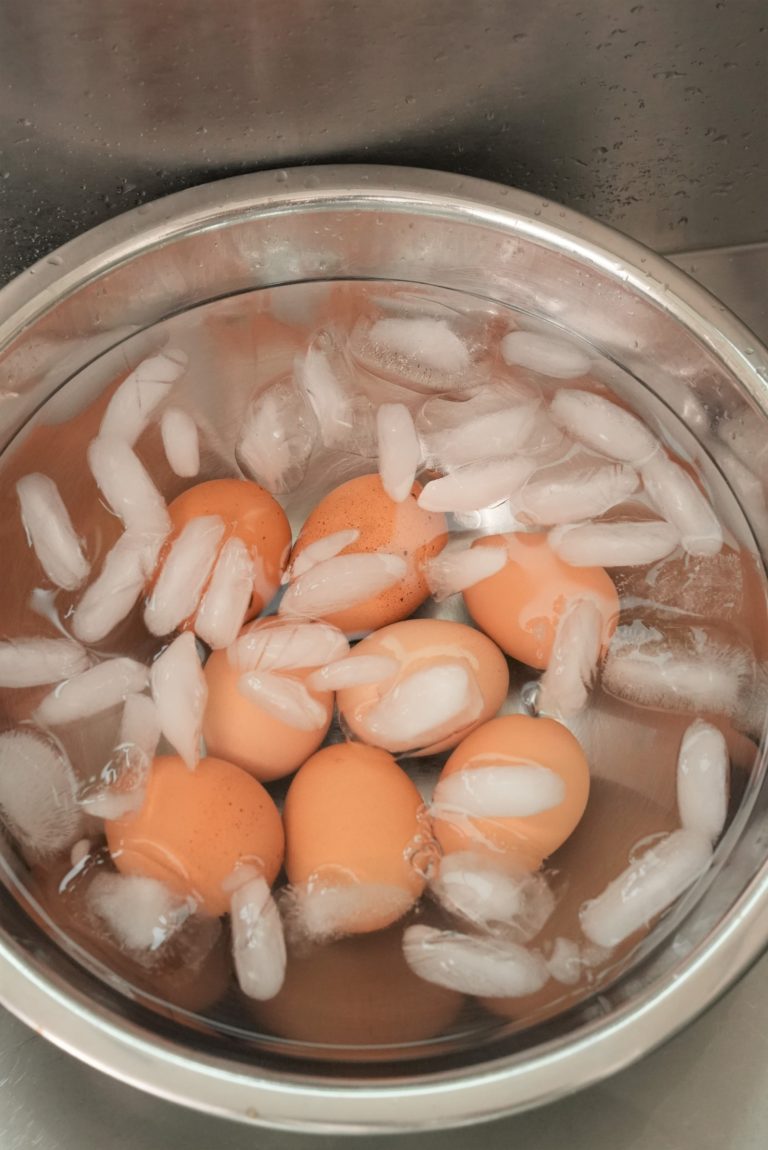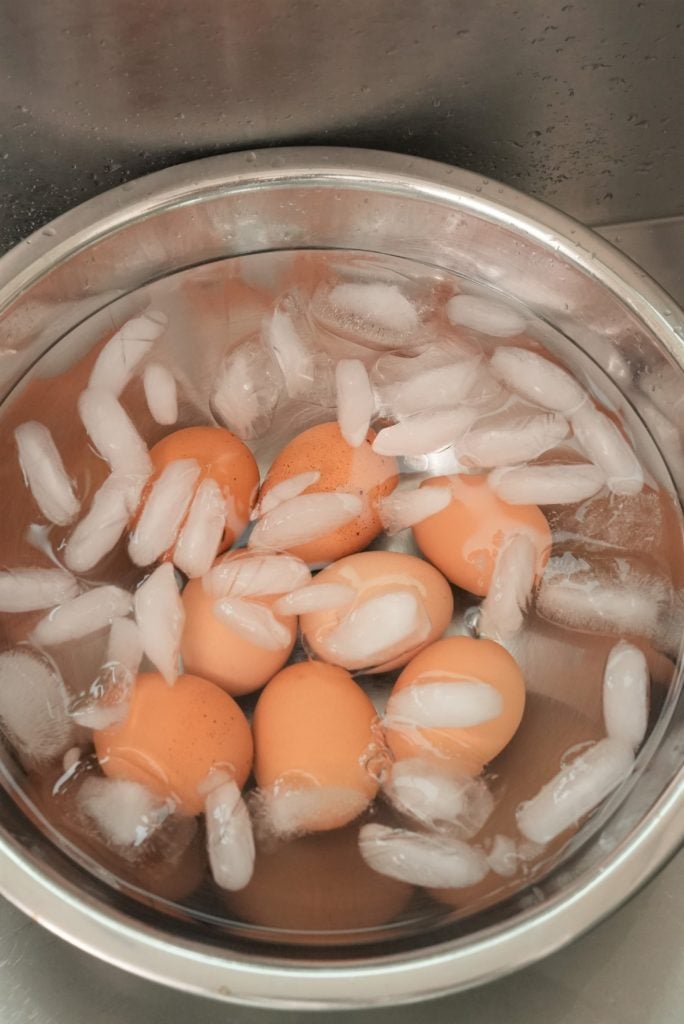 Once the eggs are peeled, lay them into the Mayak marinade mixture and cover them with plastic wrap so the marinade fully covers the eggs. Let them marinate in the fridge for a few hours or up to overnight and enjoy these delicious Mayak eggs in the morning for breakfast!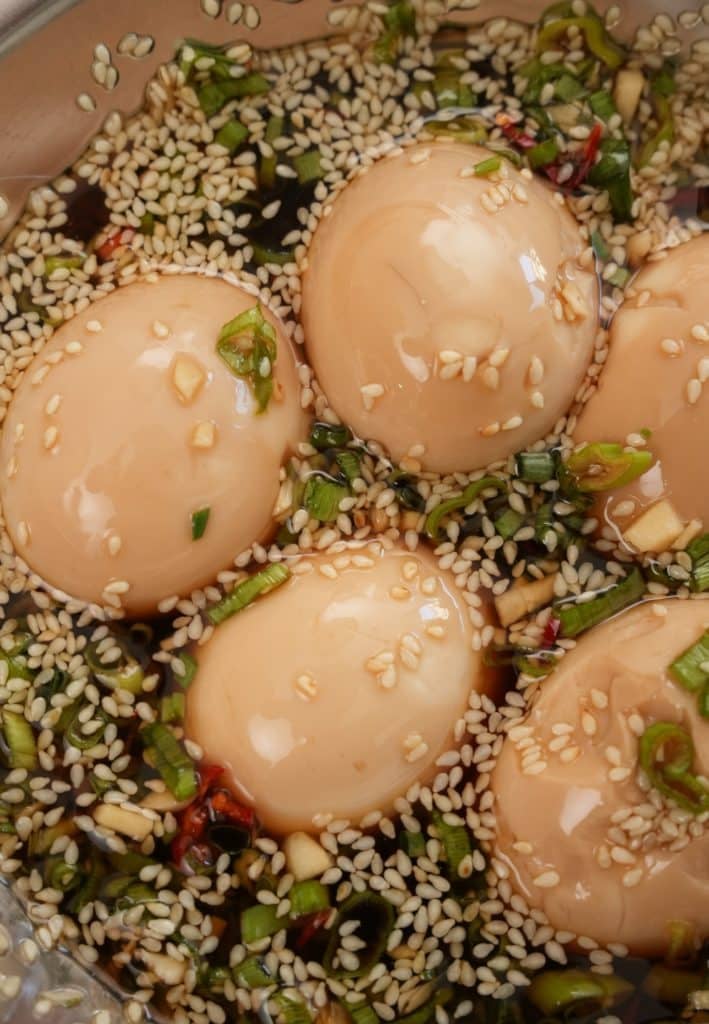 My Key Recipe Tips for Korean Marinated Eggs
RECIPE TIPS
BOILING YOUR EGGS
Add a tbsp of vinegar to your water before boiling your eggs. The vinegar will help break down the egg shell and make it easier to peel.
STORING YOUR EGGS
You can make these eggs 2-3 days in advance and eat them during the week! Make sure to store them in an airtight container if so.
If you liked this Mayak Eggs recipe, check out some of the most popular Korean recipes on the blog!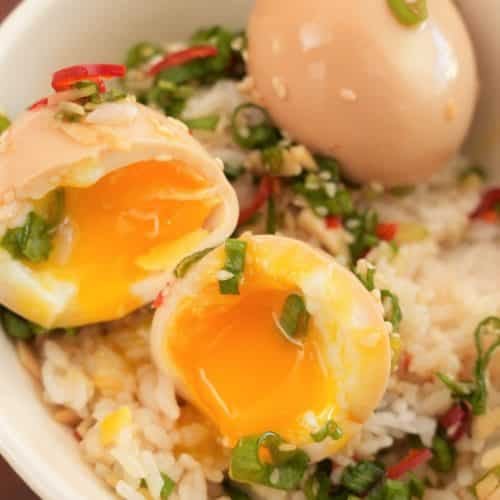 Korean Marinated Eggs (Mayak Eggs)
Korean Marinated Eggs, or Mayak Eggs, are perfectly jammy, soft boiled eggs marinated in a sweet soy-based sauce
Ingredients
4

eggs

3

Quarts

water

2

tbsp

vinegar

1/3

cup

soy sauce

1/3

cup

rice syrup

4

scallions

chopped

4

cloves

garlic

chopped

1

fresno chili

thinly sliced

1

tbsp

sesame seeds
Instructions
In a large pot, bring water to a boil and add 2 tbsp of vinegar. Gently place the eggs in the boiling water and simmer for 7 minutes over a gentle boil.

Shock the eggs in ice water until completely cooled and remove the shell.

In a mixing bowl, combine soy sauce, rice syrup, scallions, garlic, fresno chili, and sesame seeds.

Place eggs in the marinade and cover. Let marinate in the refrigerator overnight. Serve over steamed white rice and enjoy!