Korean Bean Sprout Side Dish
---
May 26, 2023
---
This Korean Bean Sprout Side Dish is so refreshing and easy to make (in under 10 minutes)! I absolutely love the crunch and the flavors make it an amazing side dish that goes with just about anything!
Watch the Korean Bean Sprout Side Dish Recipe Video Below!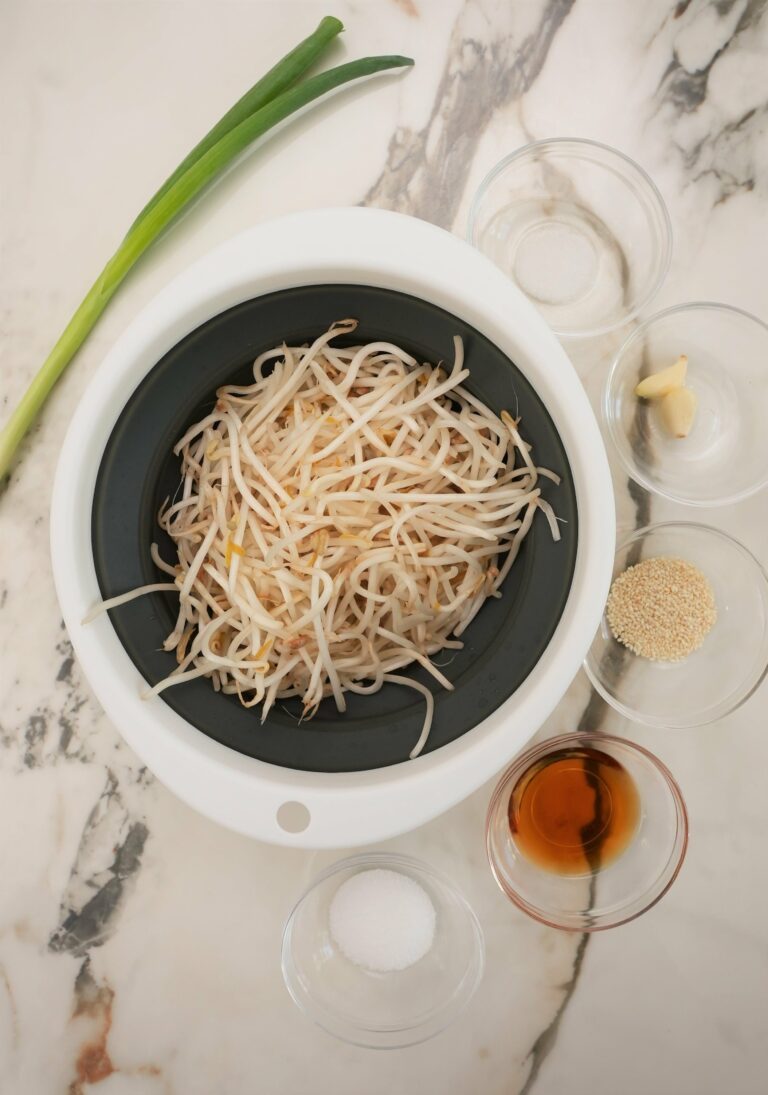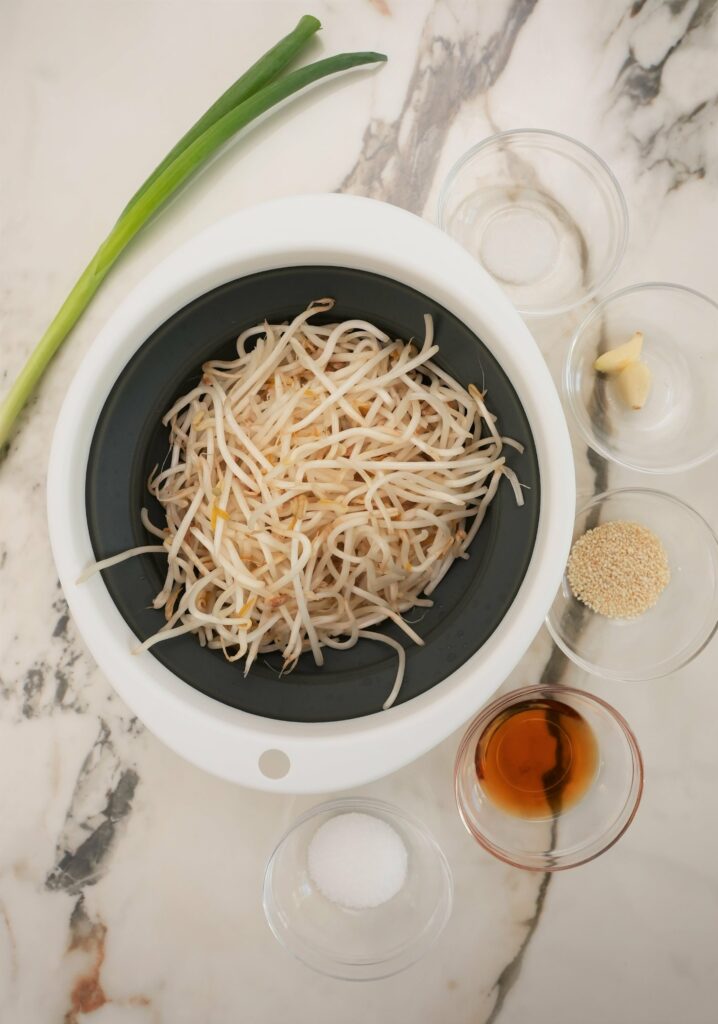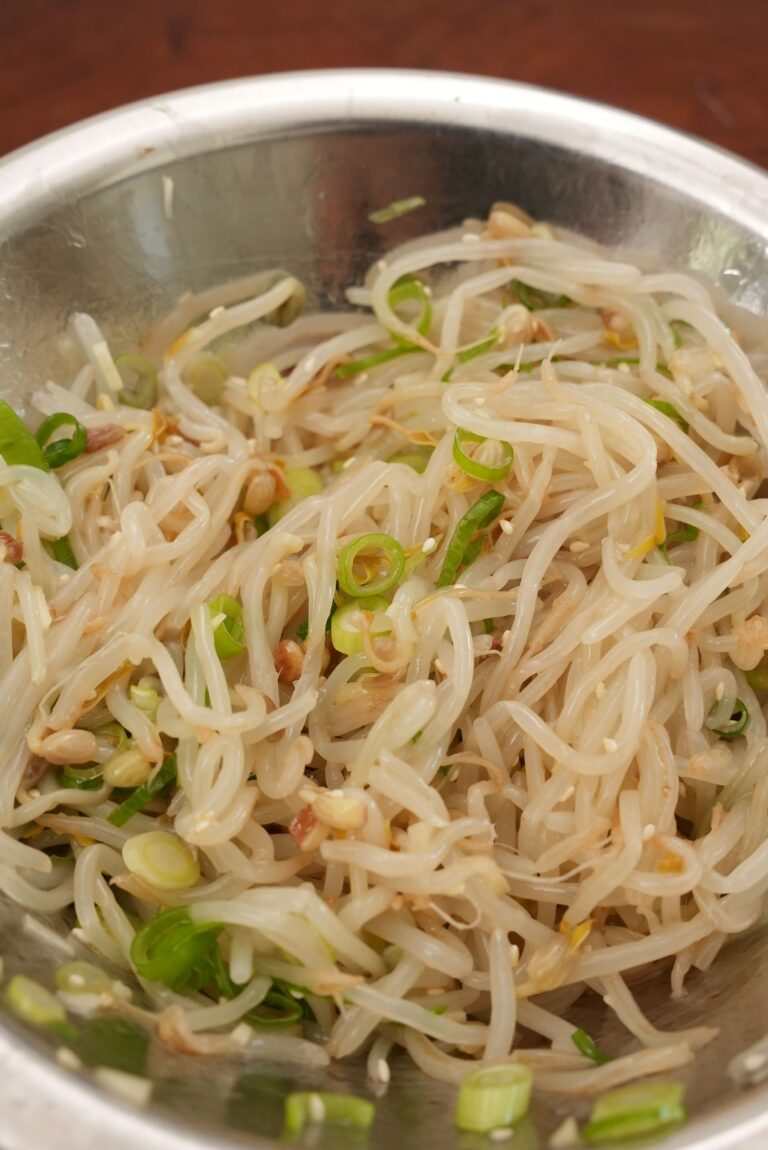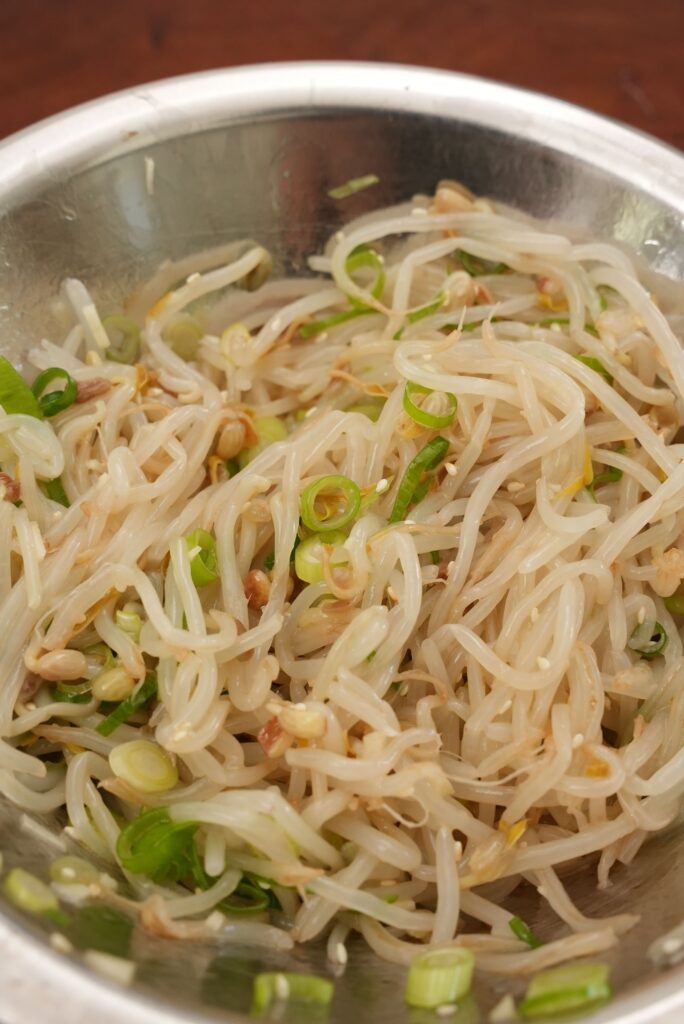 INGREDIENTS TIPS
BEAN SPROUTS – FOOD SAFETY 101
Bean sprouts should be purchased as closely to the day you will prepare and eat them – I do not recommend buying them well in advance! Once purchased, you should be using them within 1-2 days, MAX.
When buying bean sprouts, you should be looking for crispness and avoiding any that look wilted or mushy. Get them in the refrigerator as soon as you get home.
Make sure to wash your hands thoroughly with soup BEFORE and AFTER handling them.
Rinse the sprouts thoroughly under cool water and don't let them get in contact with any other raw foods.
Make sure to wash anything you used to clean or prepare the bean sprouts (cutting board, knives, utensils, etc). Food safety is KEY when handling them!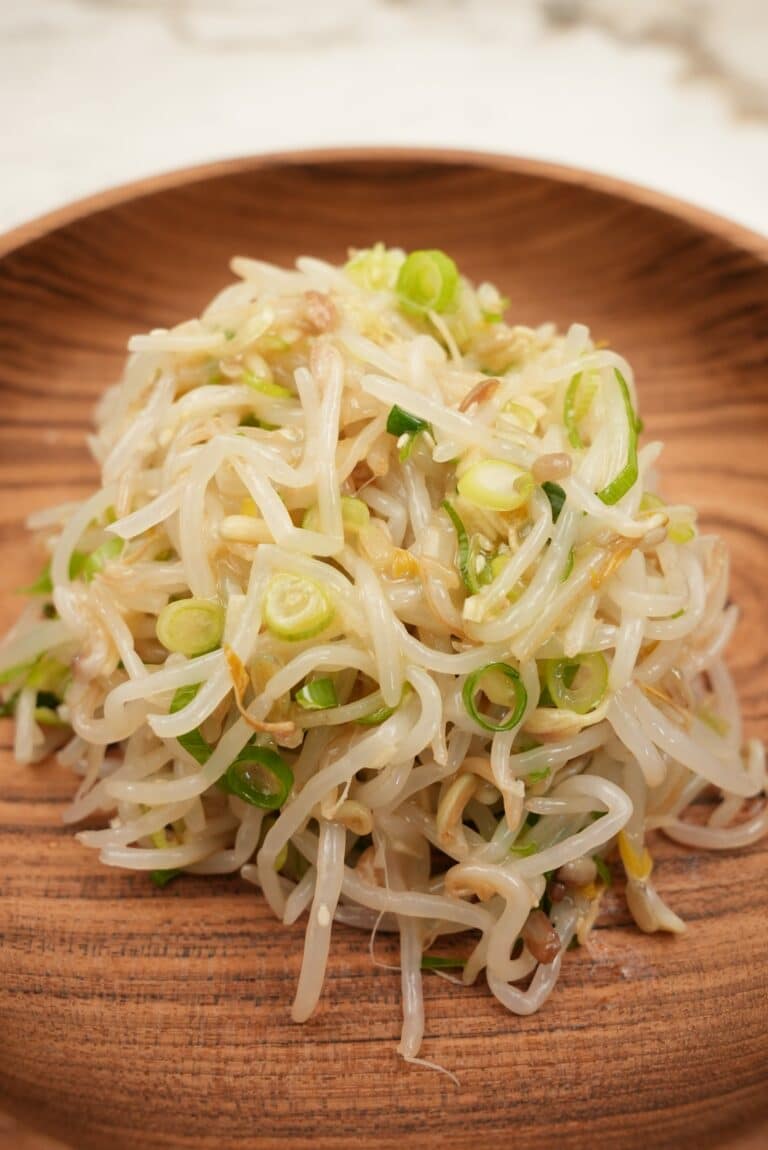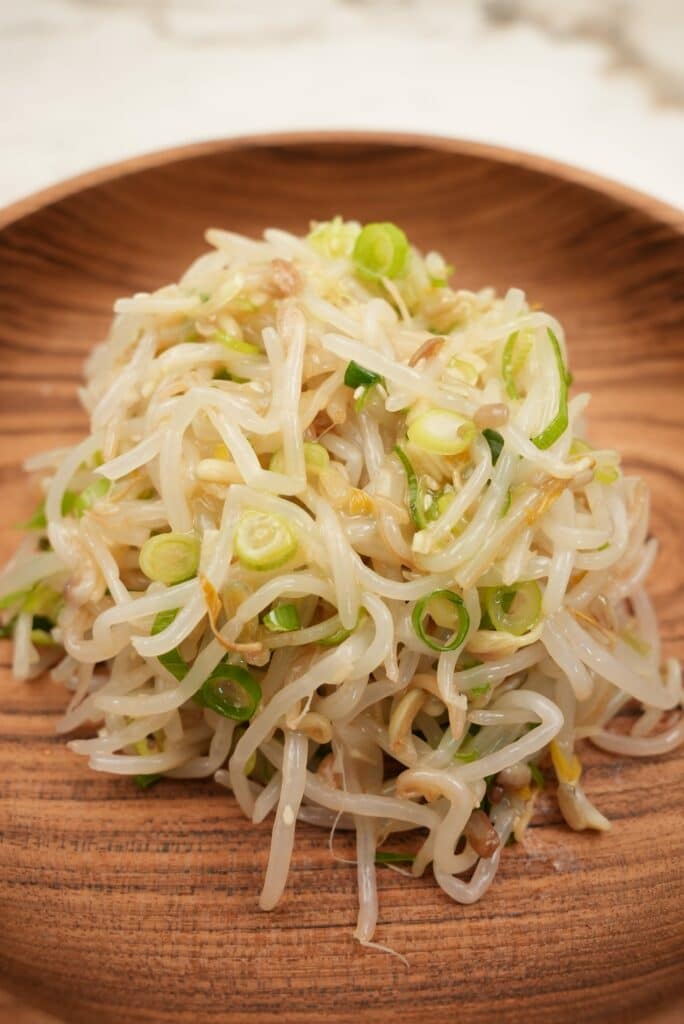 RECIPE TIPS
COLD WATER IMMEDIATELY FOLLOWING BLANCHING
Once your bean sprouts have been blanched, make sure to run them under cold water immediately! You want to stop the cooking process and keep them as crisp as possible.
DRY YOUR BEAN SPROUTS
You want to dry your bean sprouts as much as possible to prevent watering down the marinade. I like to lay out a paper towel and put the bean sprouts on top and pat them dry.
STORAGE
You can store these in an airtight container for up to one week in the refrigerator!
Korean Bean Sprout Side Dish
Ingredients
Bean Sprouts
1

lb

bean sprouts

2

quarts

water

1/2

tbsp

salt
Dressing
1

scallion

finely chopped

2

cloves

garlic

minced

1

tbsp

sesame oil

1

tsp

roasted sesame seeds

1/4

tsp

sugar

1

tsp

salt

to taste
Instructions
Rinse and clean bean sprouts and set aside

Bring a pot of water to a boil and add salt. Blanch bean sprouts for 1-2 minutes, then remove and rinse under cold water to stop the cooking process.

Dry the bean sprouts then add to a bowl and combine with scallion, garlic, sesame oil, sesame seeds, sugar, and salt.

Mix until all the ingredients are combined and enjoy!