Korean Spinach Side Dish
---
February 7, 2022
---
This Korean Spinach Side Dish is a delicious and easy way to incorporate more vegetables into our meals! It's super quick to make (on the table in under 15 minutes!) and goes great with all of our favorite Asian meals!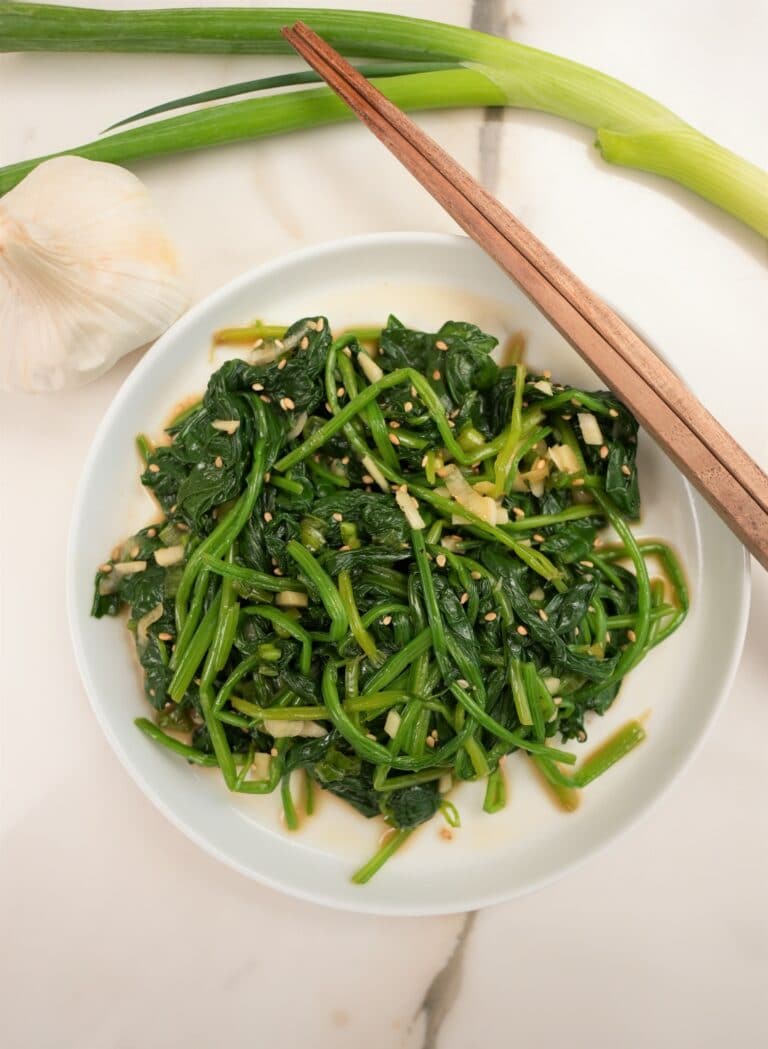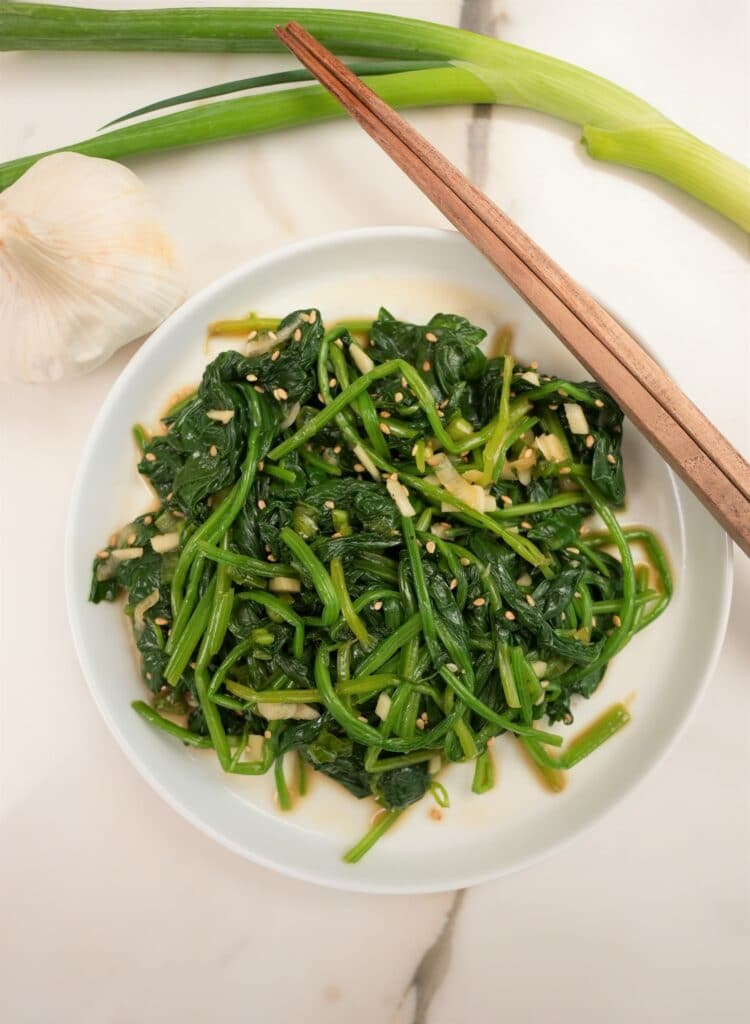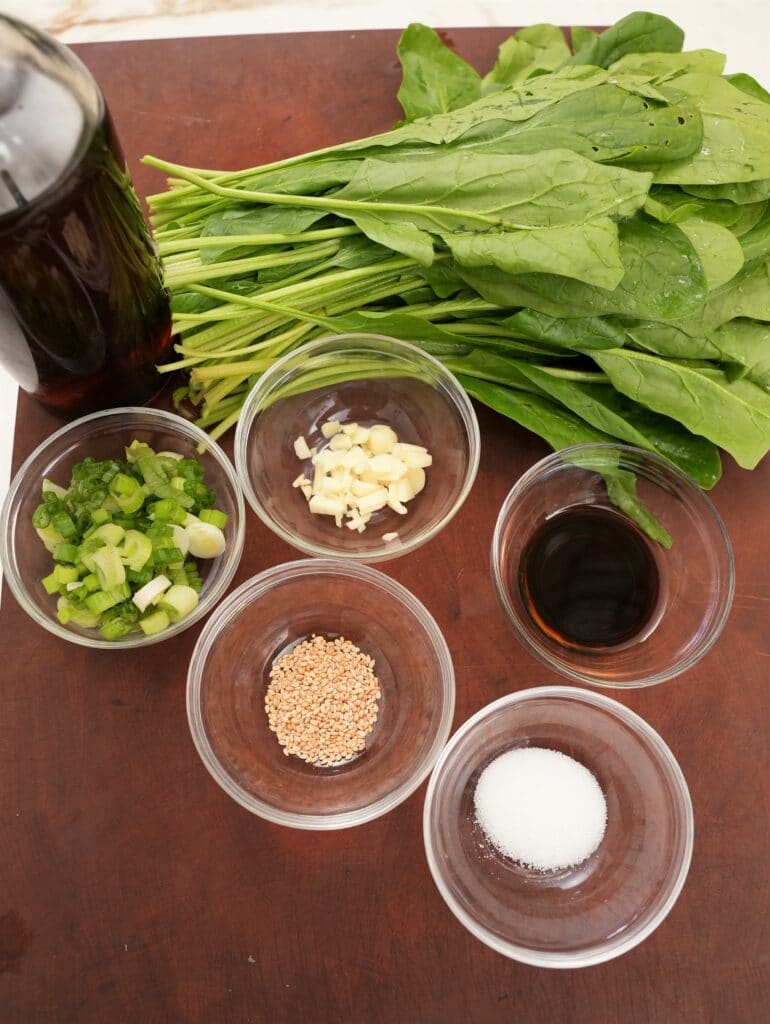 INGREDIENTS TIPS
SPINACH
I like to use whole spinach, as the stems are actually my favorite part! If you can't find whole spinach, it is definitely OK to use the bagged spinach commonly found in grocery stores.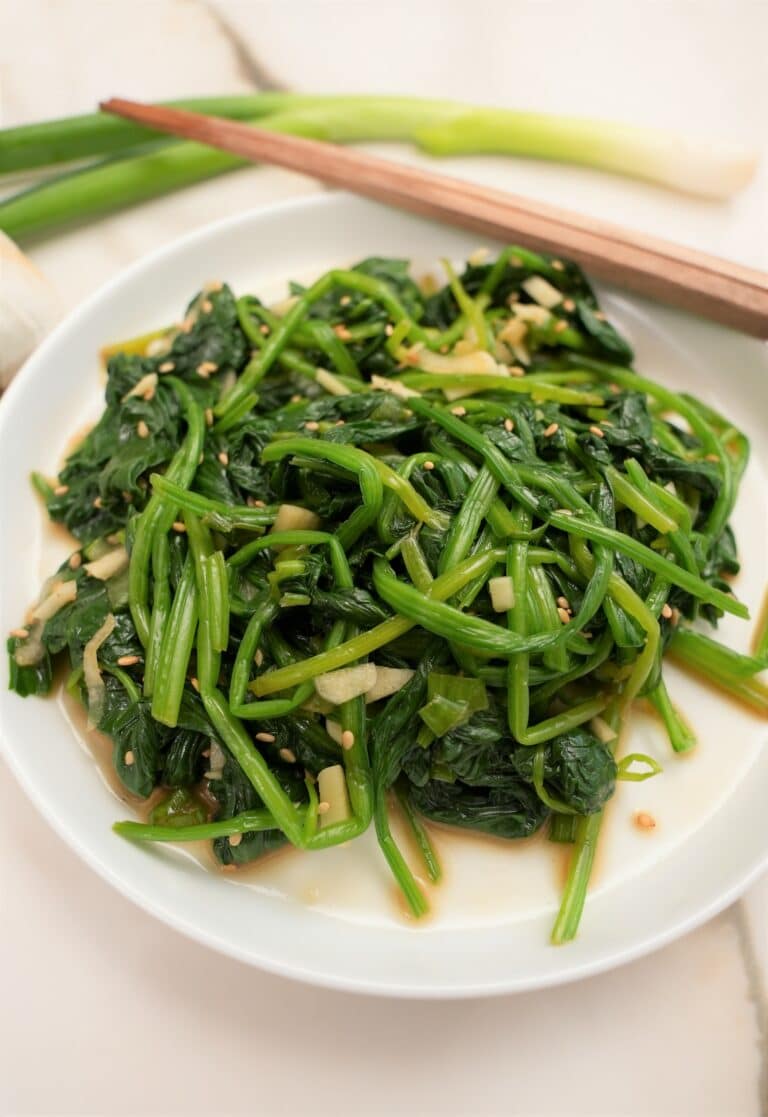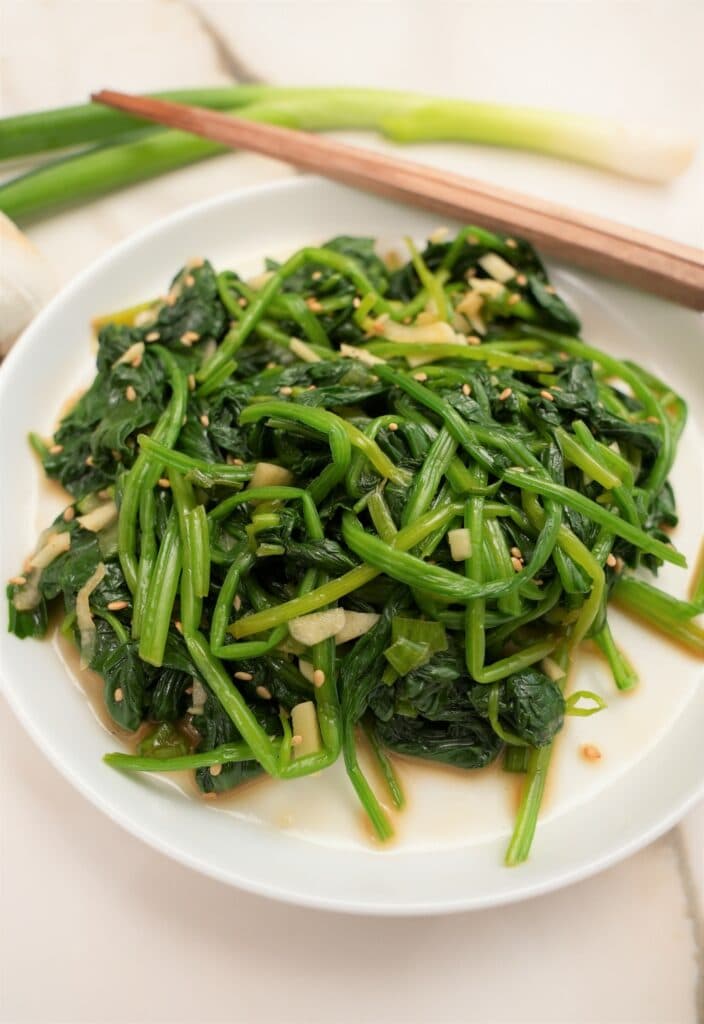 RECIPE TIPS
SQUEEZE!
THIS is the most important step! You want to drain as much water from the spinach as possible after blanching and the ice bath. If you skip this part, you will end up with a watery dish! Squeeze as much water as possible – you'll be surprised how much comes out!
MARINATE
Let the spinach marinate for at least 10-15 minutes before serving. The flavors will meld with a little time and make the dish even more delicious!
STORAGE
You can store these in an airtight container for up to one week in the refrigerator!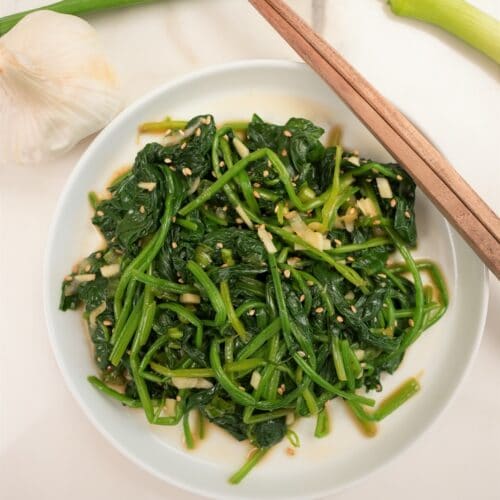 Korean Spinach Salad
This super easy Korean Spinach side dish is delicious and comes together in minutes!
Ingredients
10

oz

spinach

approximately 1 bunch

2

tsp

soy sauce

1

tsp

sesame seeds

1

scallion

chopped

2

cloves

garlic

minced

1

tsp

sugar

1/2

tsp

sesame oil

salt & pepper

to taste
Instructions
Wash and trim your spinach and blanch in salted boiling water for 30 seconds.

Transfer immediately to a bowl of ice water to shock and stop the cooking process.

Squeeze and drain out as much water as possible from the spinach, then cut the spinach a few times to bite size pieces.

In a large bowl, add spinach with chopped scallion, soy sauce, minced garlic, sugar, sesame oil, sesame seeds, and salt and pepper to taste. Mix thoroughly until completely combined.

Let marinate for 10-15 minutes and enjoy!