These Panko Shrimp are the perfect appetizer or main dish to serve at your next get together or to enjoy yourself during the week! The shrimp are moist and flavorful on the inside, encased in a thin, super crunchy coating. It's easy to make your own at home with restaurant-quality results.
To me, the perfect shrimp are extra crispy, and to do this I use Japanese panko breadcrumbs. Panko breadcrumbs differ from your regular breadcrumbs due to their light and flaky texture. You can find them at most Asian or Western grocery stores.
Watch the Panko Shrimp Recipe Video Below!
For this recipe, I would recommend the largest shrimp you can buy. In the United States, shrimp are typically sold by the pound. I used U-12 shrimp for this recipe (12 shrimp per pound), and had amazing results! If you can't find shrimp this large in your area, U-16 size shrimp will work for this recipe too.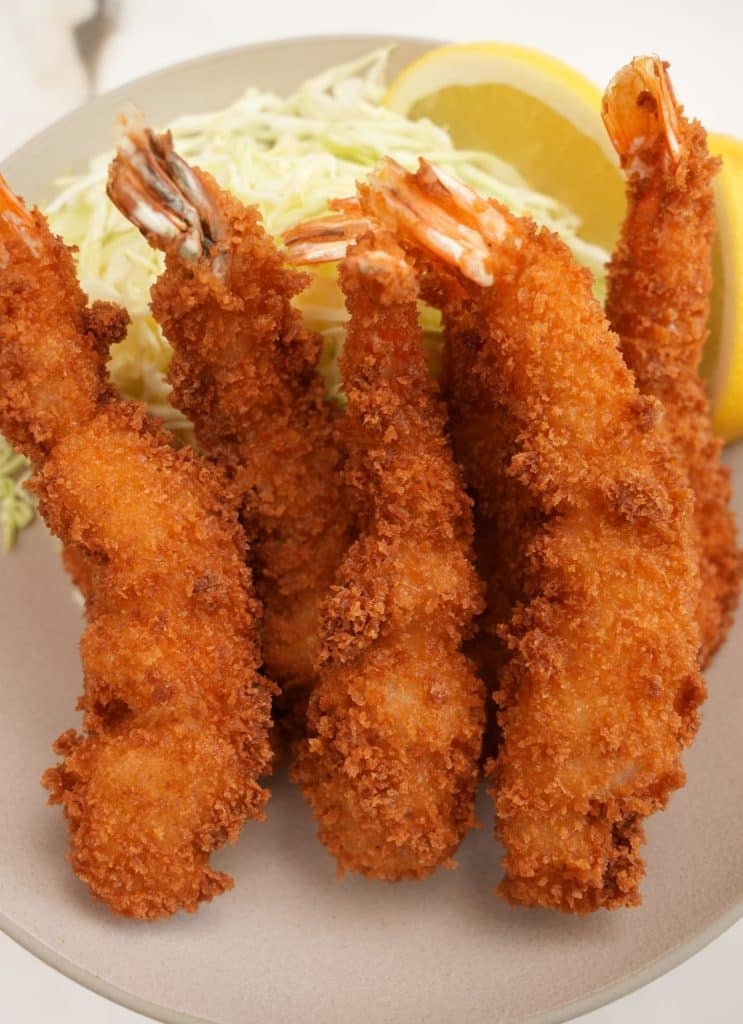 Ingredients for Panko Shrimp
This recipe is very straightforward and simple, only requiring a few ingredients! Here is what you'll need:
Shrimp (deveined with tail on)
Salt
Black Pepper
Eggs
All-Purpose Flour
Water
Garlic Powder
Panko Breadcrumbs
Preparing the Shrimp
The first step is to make small cuts along the underside of the shrimp. This is going to allow the shrimp to flatten out to get that restaurant-quality flat shape that you typically see in Japanese Izakayas. Once the shrimp are straightened, season them with salt and black pepper.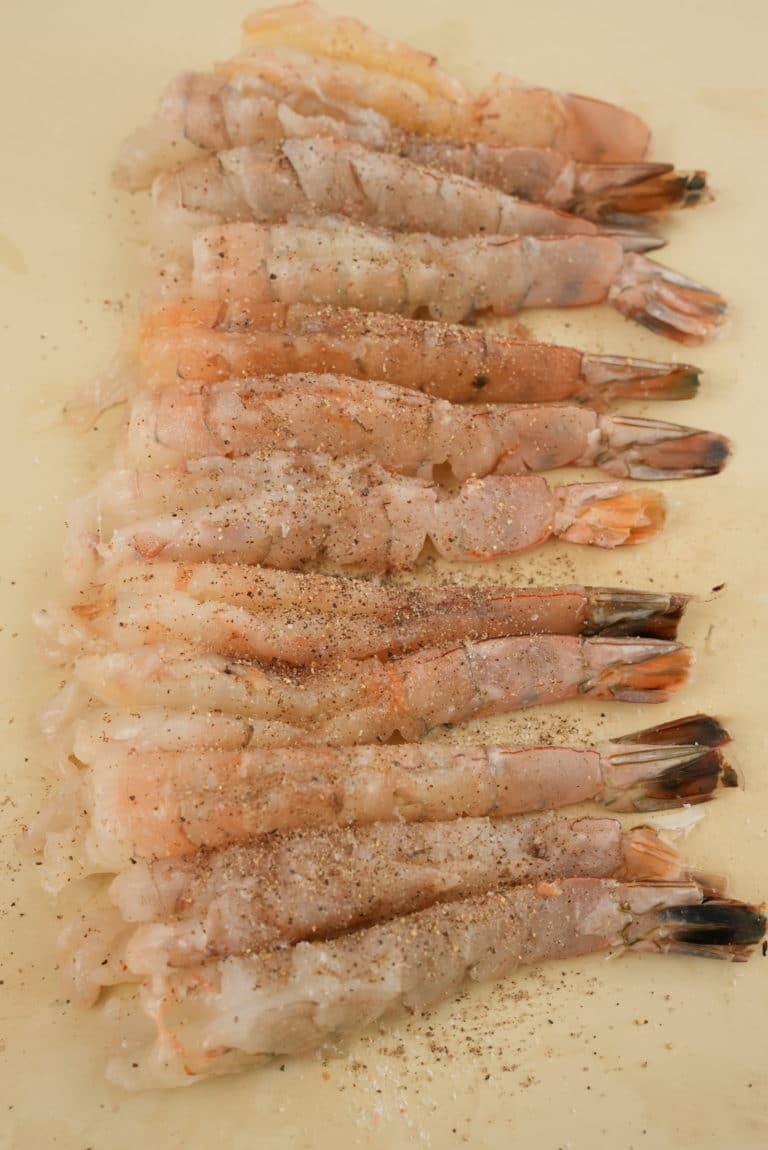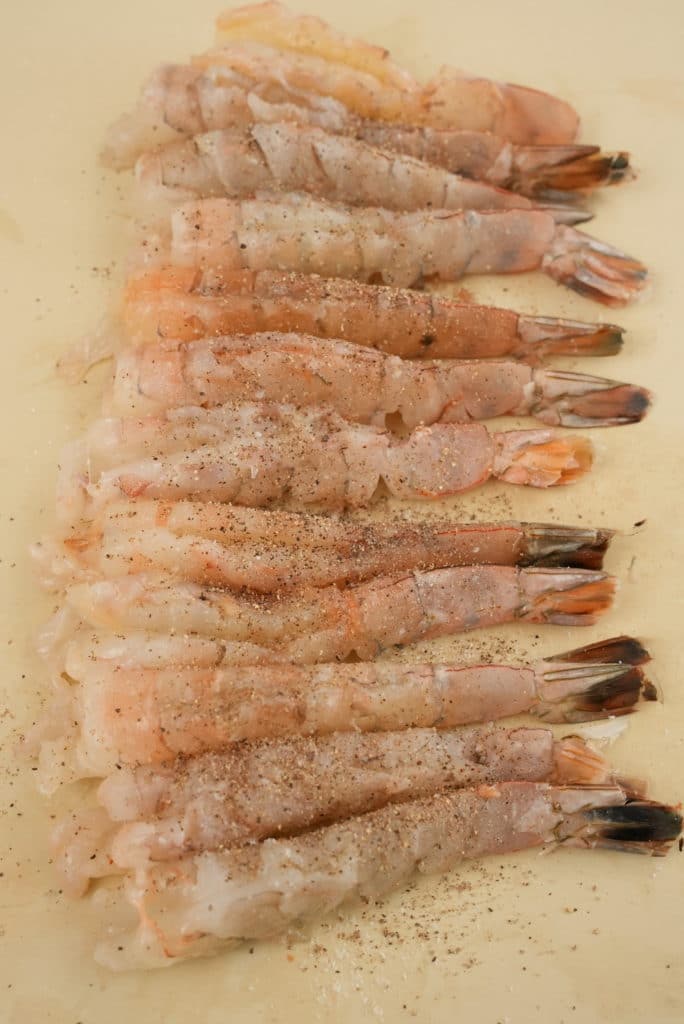 Mix the Wet Batter
Mix your wet batter ingredients until the combined. The consistency we're after is something slightly looser than pancake batter. Dip your shrimp in the wet batter and let the excess batter drip off.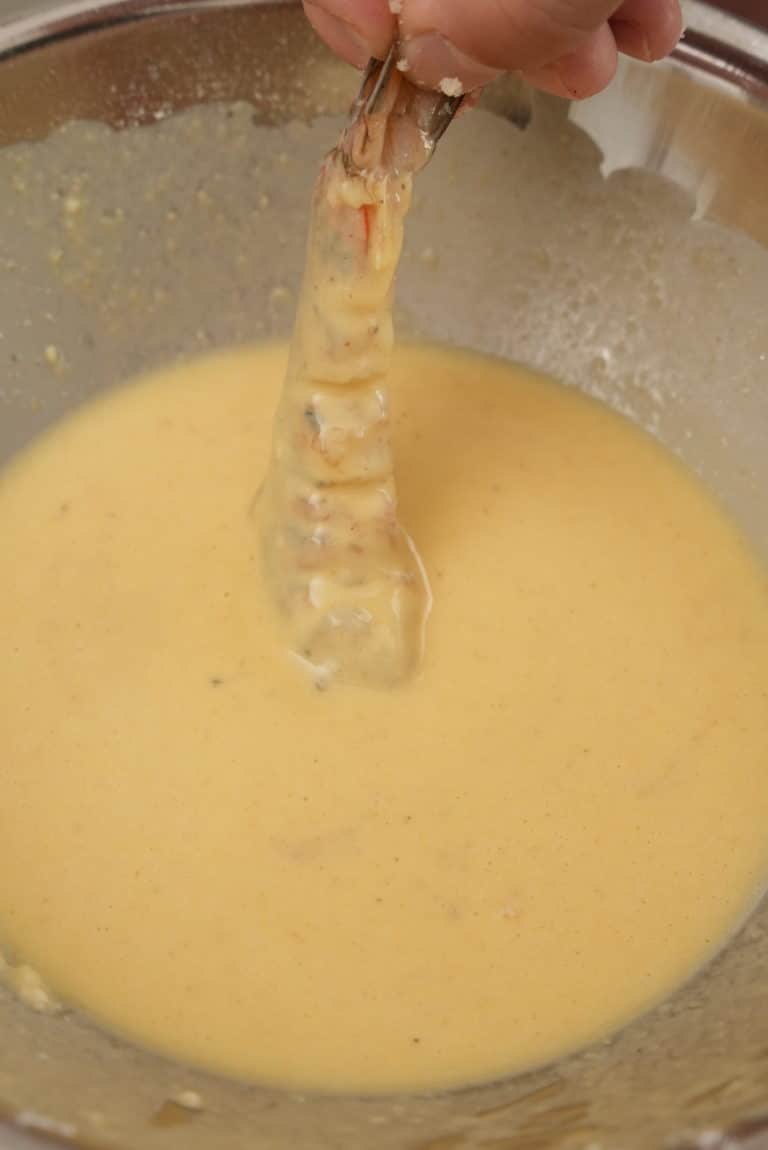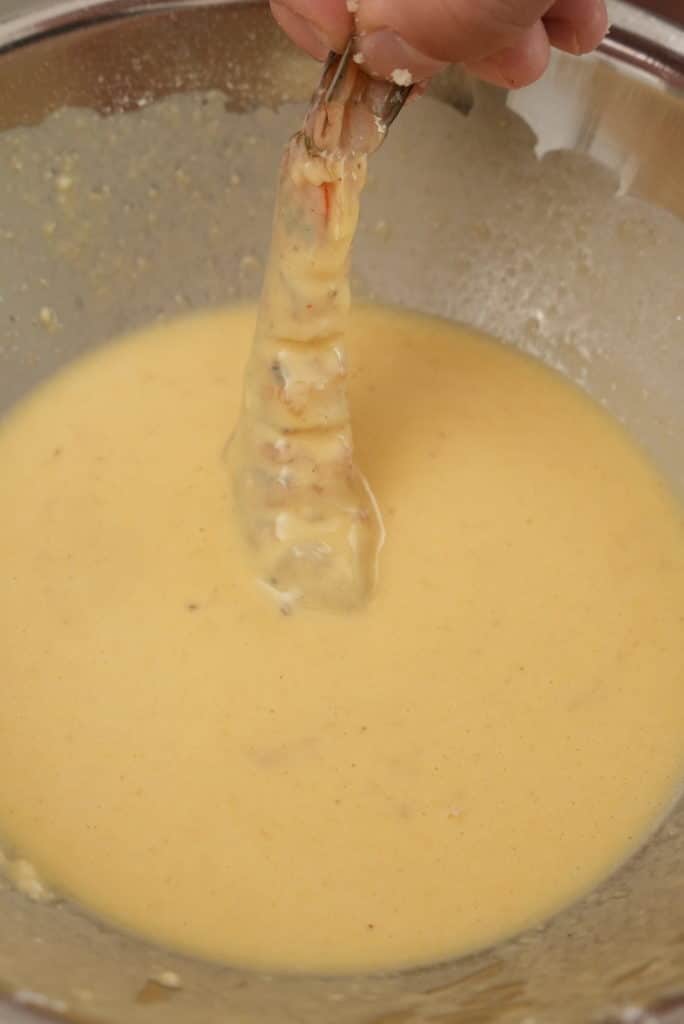 Coat the Shrimp in Panko Breadcrumbs
In a separate bowl, dredge the shrimp in panko breadcrumbs, using your hands to pack in the breadcrumbs so they are thoroughly coated on the shrimp. Make sure that the entire shrimp is coat and that there are no wet spots on the shrimp!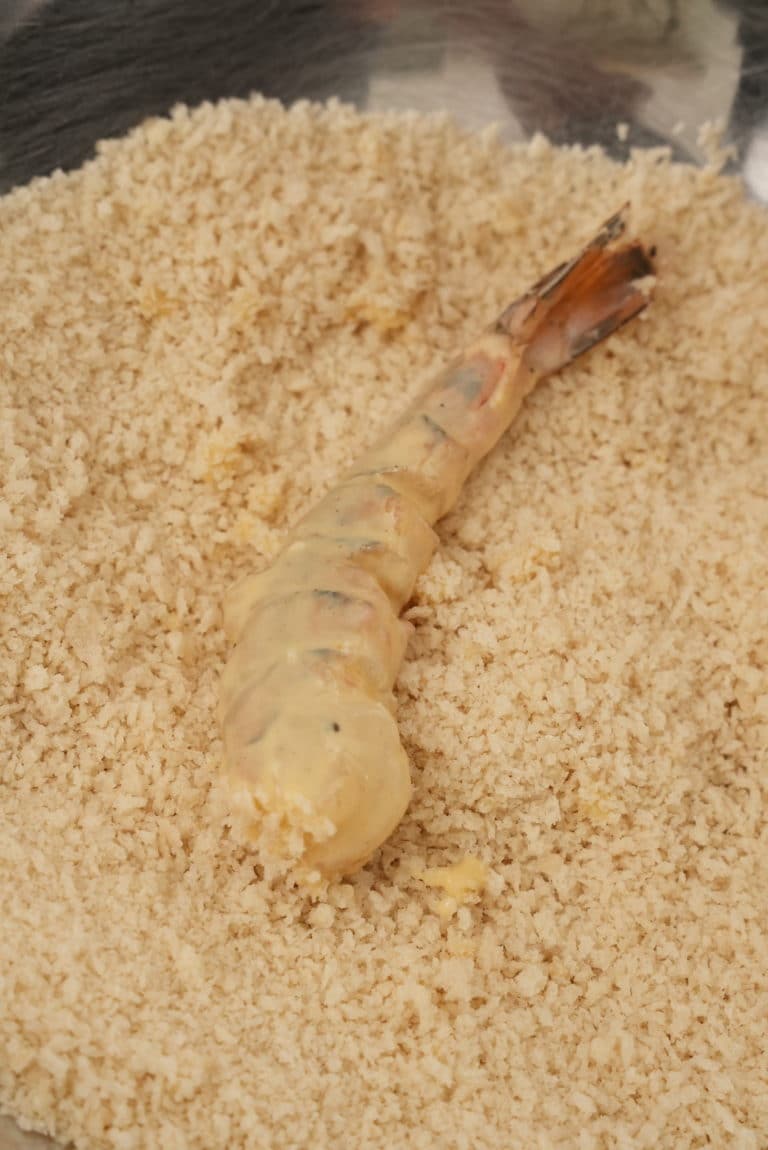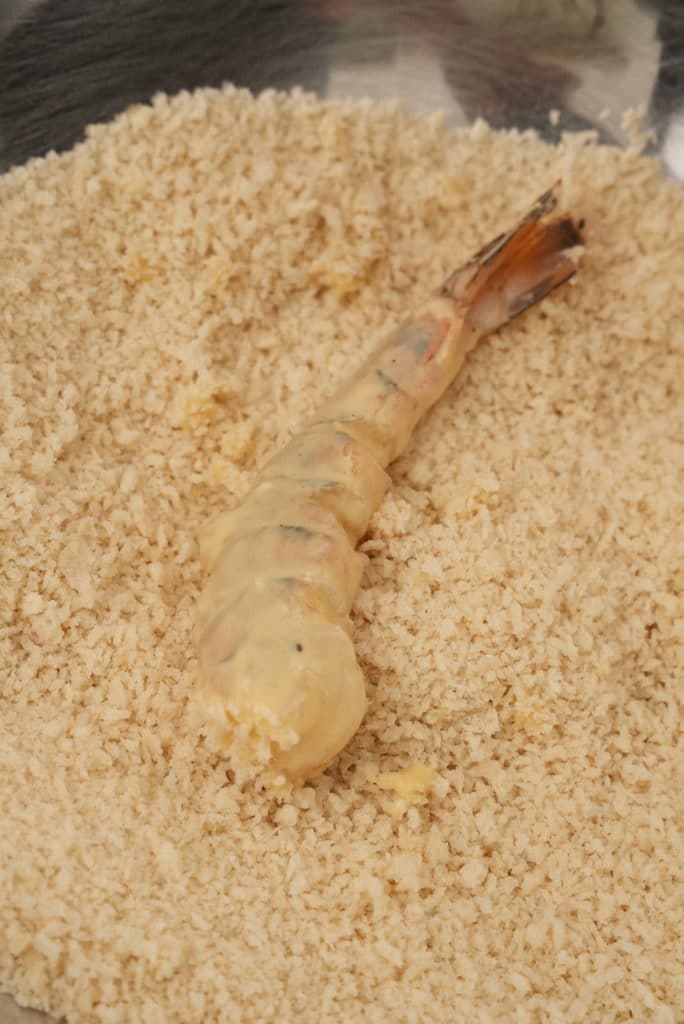 Key Ingredient Tips for Panko Shrimp
INGREDIENTS TIPS
SHRIMP
You can use fresh or frozen shrimp, but make sure it is RAW! They will need to be deshelled/deveined; if frozen, make sure the shrimp has defrosted completely before cooking. I recommend buying the largest shrimp you can find for this recipe. The shrimp I used were U12; if you cannot find U12, buy at least U16 shrimp for best results!
PANKO BREADCRUMBS
Panko breadcrumbs are drier and flakier than regular breadcrumbs, so they absorb less oil and creates a light & crunchier crust. This is a KEY ingredient (hence the name), so I do not recommend substituting this.
NEUTRAL OIL
My favorite neutral oil is avocado oil, but you can also use canola or vegetable oil! I don't use olive oil when frying for two reasons: 1. It has a low burning point and 2. The flavor profile does not go well with the food.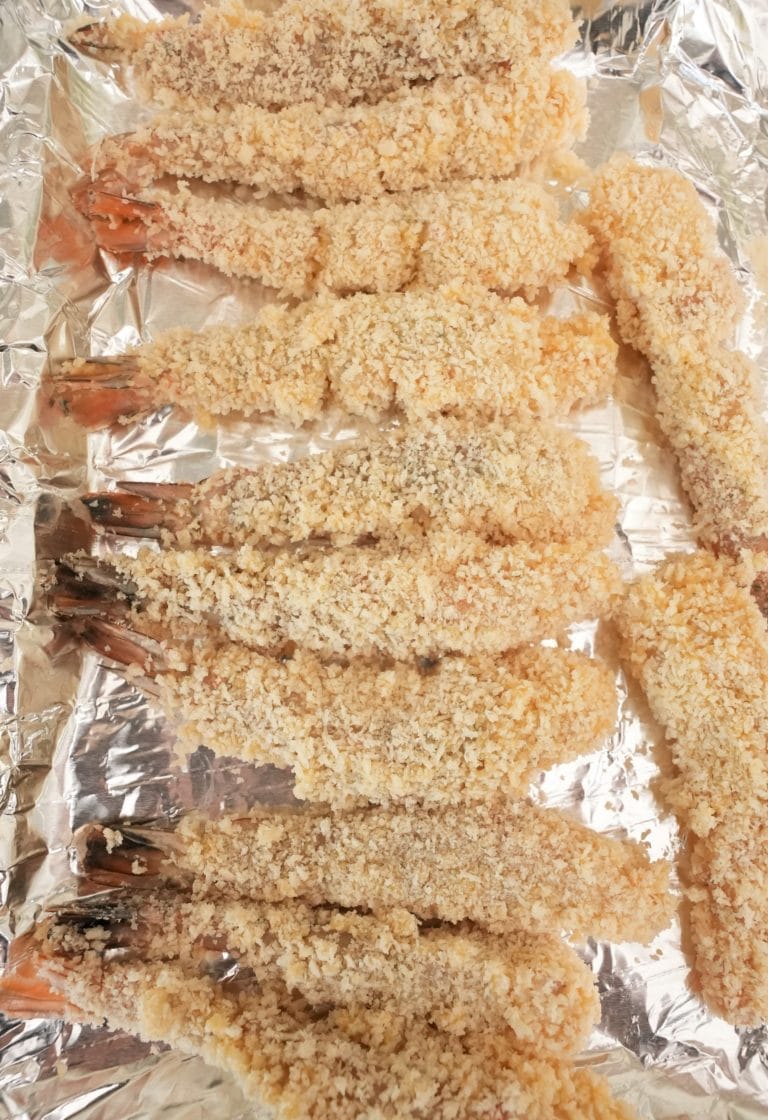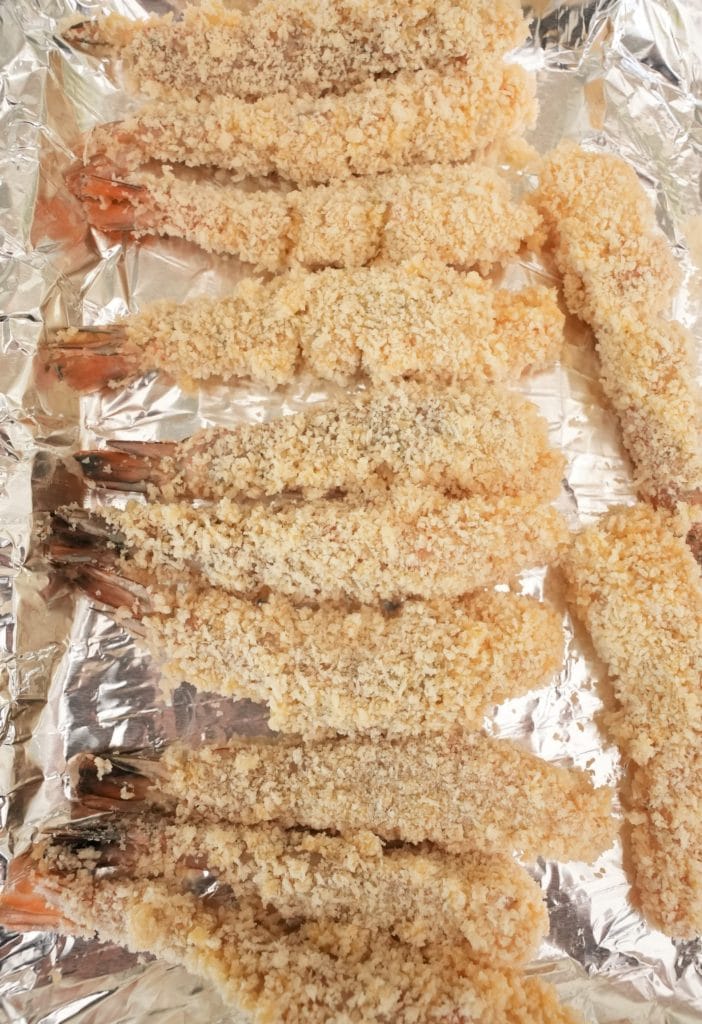 Once the shrimp are dredged in the panko breadcrumbs, let them rest on a tray while you heat up your oil for frying.
Top Recipe Tips for Panko Shrimp
RECIPE TIPS
PAT YOUR SHRIMP DRY
After your shrimp are peeled and deveined, make sure to pat your shrimp dry with a towel prior to seasoning with salt and pepper. You want to make the shrimp as dry as possible and remove any excess moisture prior to seasoning and frying.
REST AFTER DREDGING
Once the shrimp are dredged in the seasoning mix, let them rest for 10-15 minutes while the oil heats up. This helps the batter stick to the shrimp when frying!
PREP YOUR STATION
Once you start, this recipe will come together very quickly! Set up your station with your bowls of batter and panko breadcrumbs, as well as a rack or plate to rest your dredged shrimp while heating up the oil.
OIL TEMPERATURE
I highly recommend you use a thermometer to keep an eye on the temperature. Frying at a lower temperature will result in too much moisture (AKA SOGGY!) Make sure your oil stays between 325-350F; if needed, cook your shrimp in batches.
Fry Your Panko Shrimp Until Golden Brown
Once the shrimp are fried and golden brown, place them on a wire rack to cool and to allow the excess oil to drain off.
Serve them with some freshly squeezed lemon! These are perfect for parties as a fun appetizer or served with rice for a main course!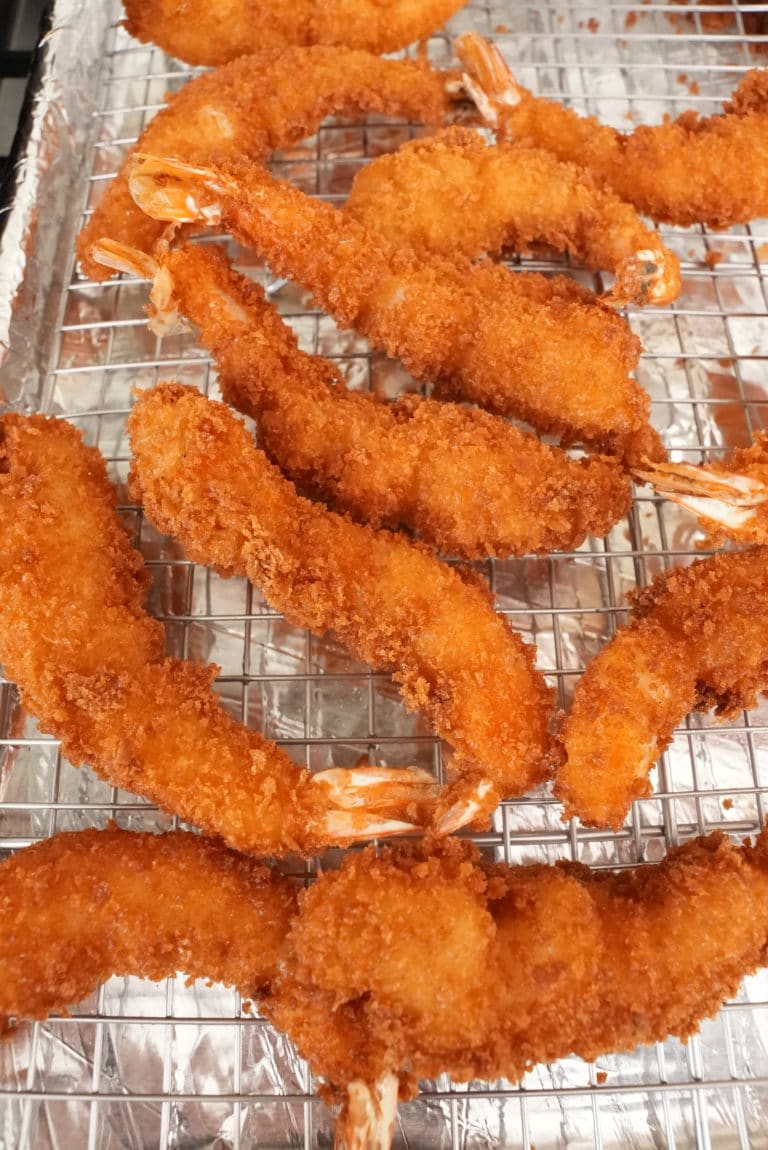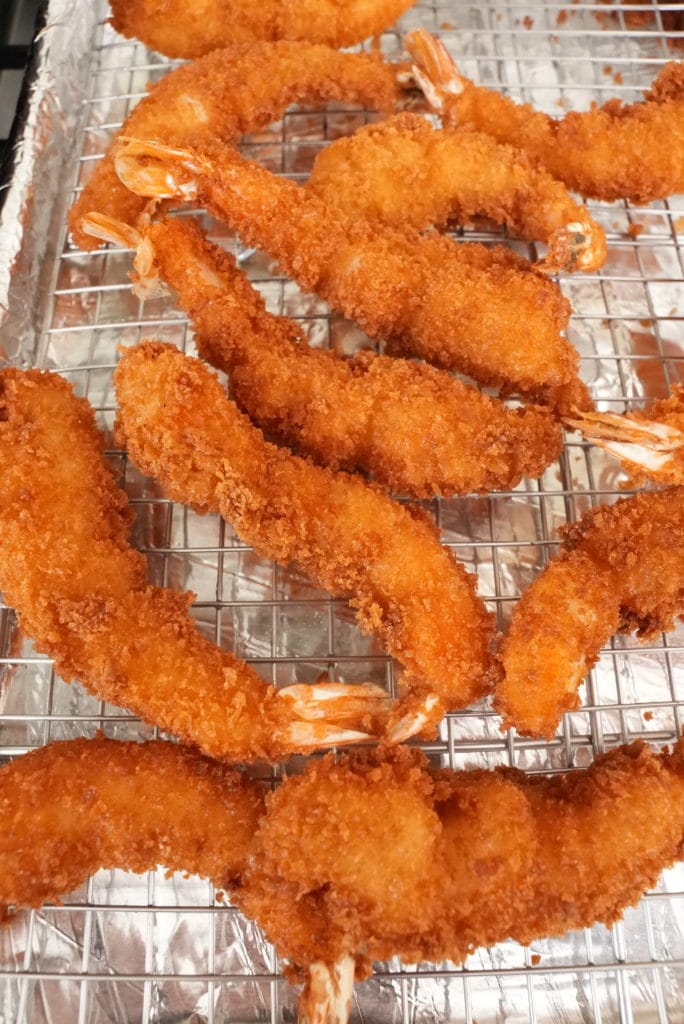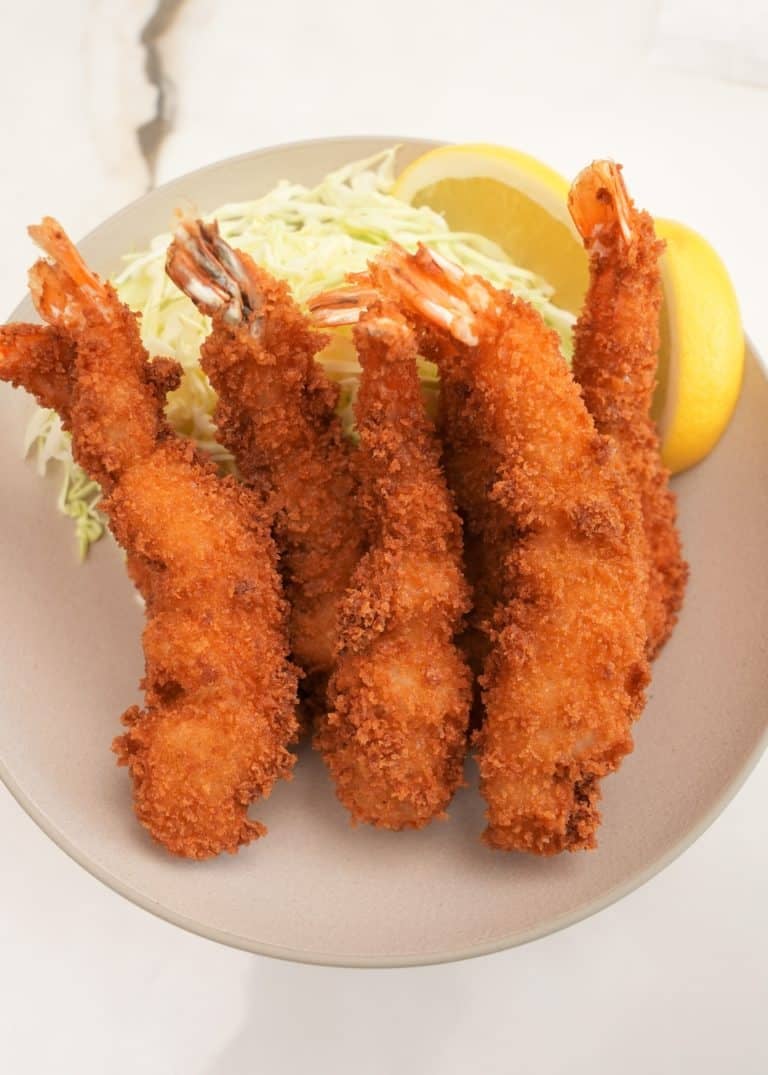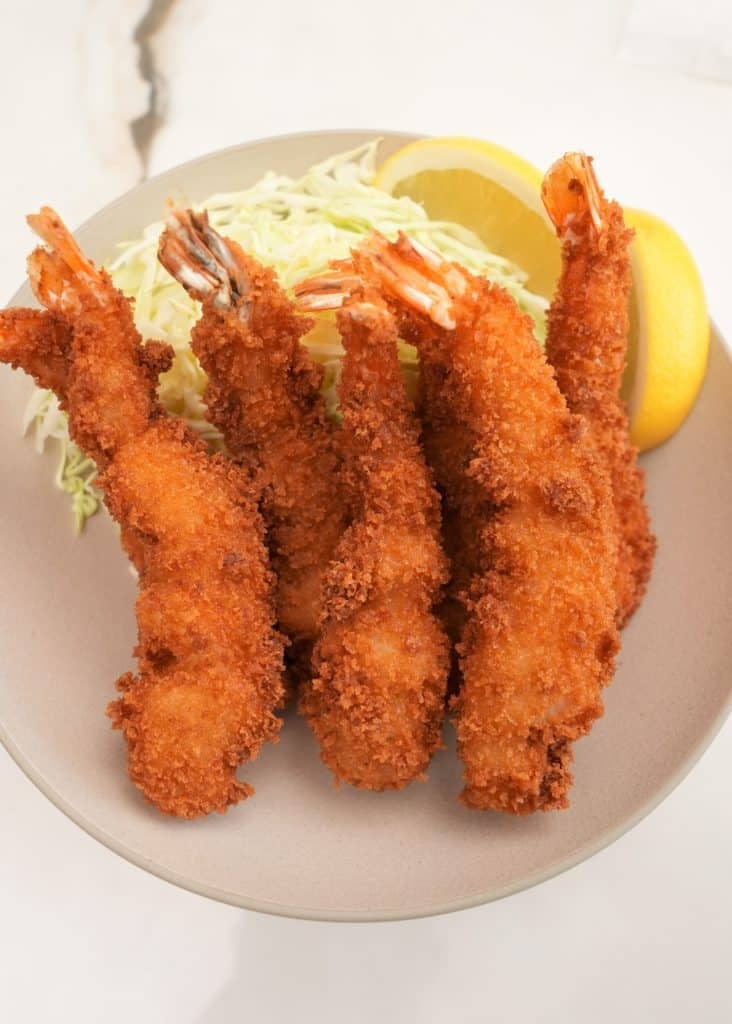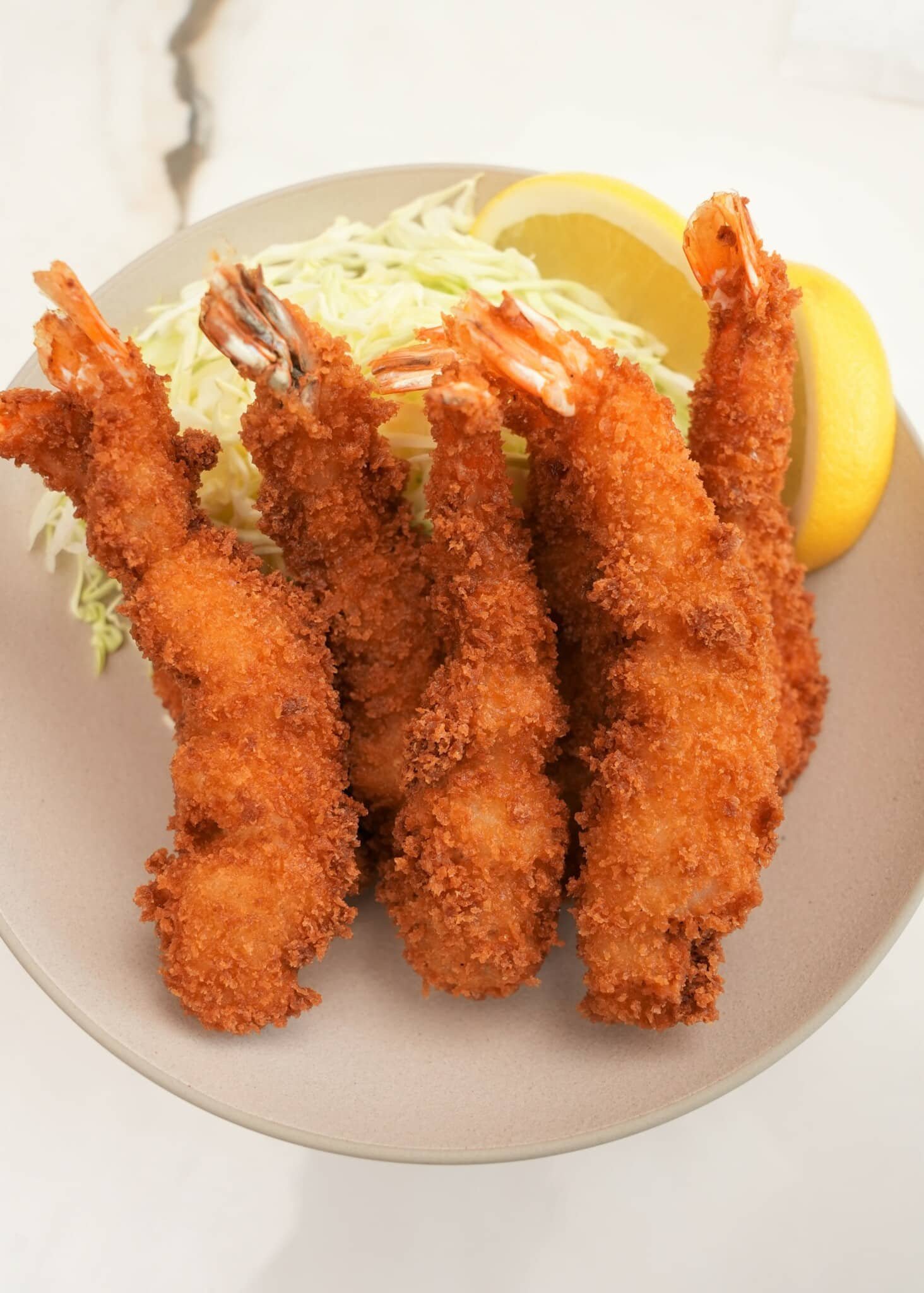 Panko Shrimp
These panko shrimp are crispy, delicious, and so easy to make at home!
Ingredients
Shrimp
1

lb

shrimp

tails on, shelled & deveined

1/2

tsp

salt

1/4

tsp

black pepper

or to taste
Batter
2

eggs

1/2

cup

all-purpose flour

1/4

cup

water

1/2

tsp

kosher salt

1/2

tsp

black pepper

1

tsp

garlic powder

2

cups

panko breadcrumbs
Instructions
Shell and devein the shrimp (if they are not already shelled and deveined). Cut shrimp horizontally across the underside of the shrimp to straighten the shrimp out. Season with salt and pepper.

Set up your dredging station! In bowl 1, mix together eggs, flour, water, salt, pepper, and garlic powder until the batter is slightly looser than pancake batter. In bowl 2, set aside panko breadcrumbs.

Dip shrimp in the wet batter (bowl 1) and let any excess batter drip off. Make sure your shrimp is completely coated.

Dredge shrimp in panko breadcrumbs (bowl 2). Coat the shrimp completely with the panko, using your hands if necessary. You don't want any bald spots! Let the shrimp rest on a tray or rack while you heat up your oil.

Heat frying oil to 350F. Fry for 2-3 minutes and remove. Serve with optional fresh lemon and enjoy!