Pasta al Limone
---
February 9, 2022
---
Pasta al Limone is a simple but elegant dish you can make in minutes and is sure to impress for a special date night! Who knew a sauce so wonderful could be a simple emulsion of lemon, butter, cheese, and pasta water. The tartness and acidity from the lemon helps cut the richness of the sauce to create a beautiful dish that is absolutely delicious.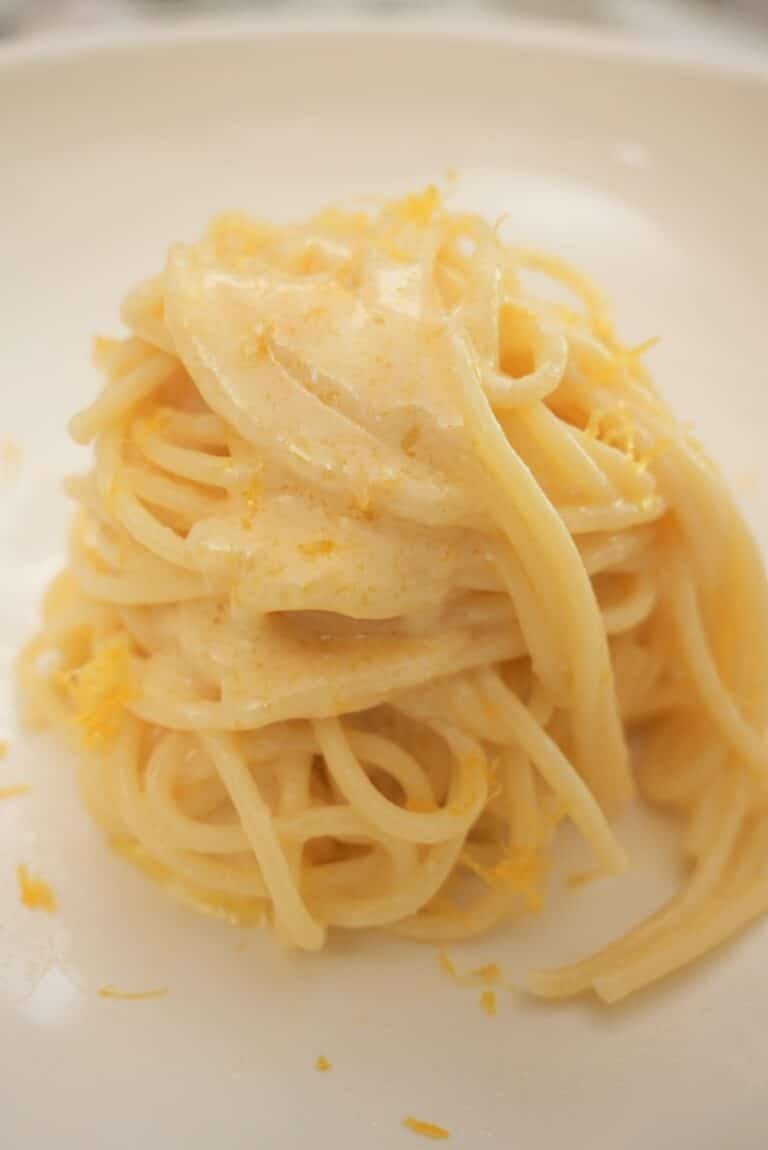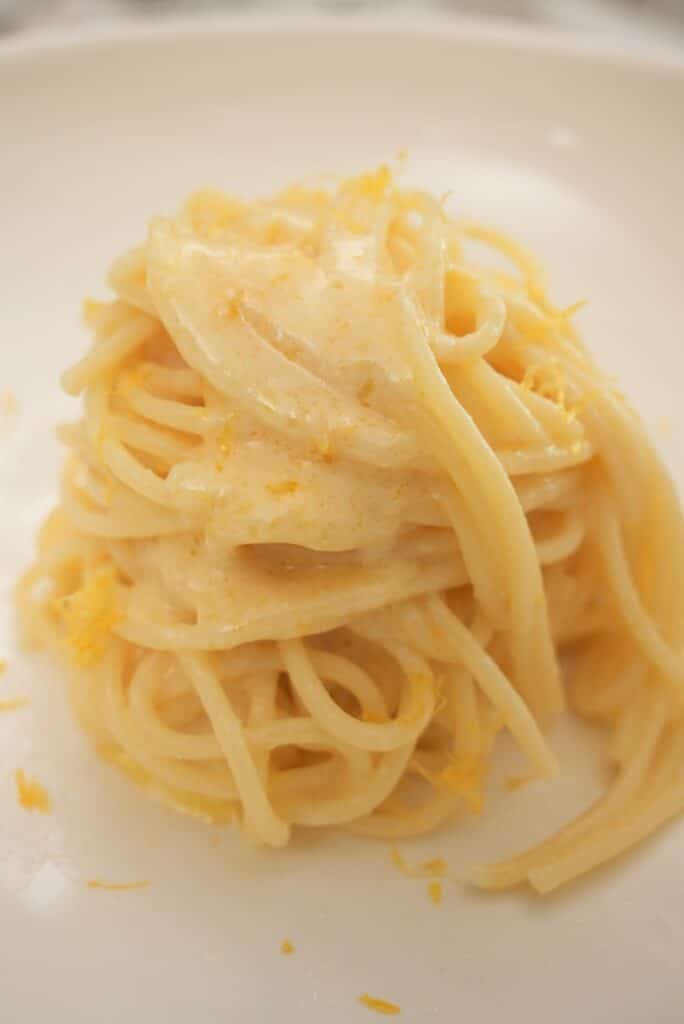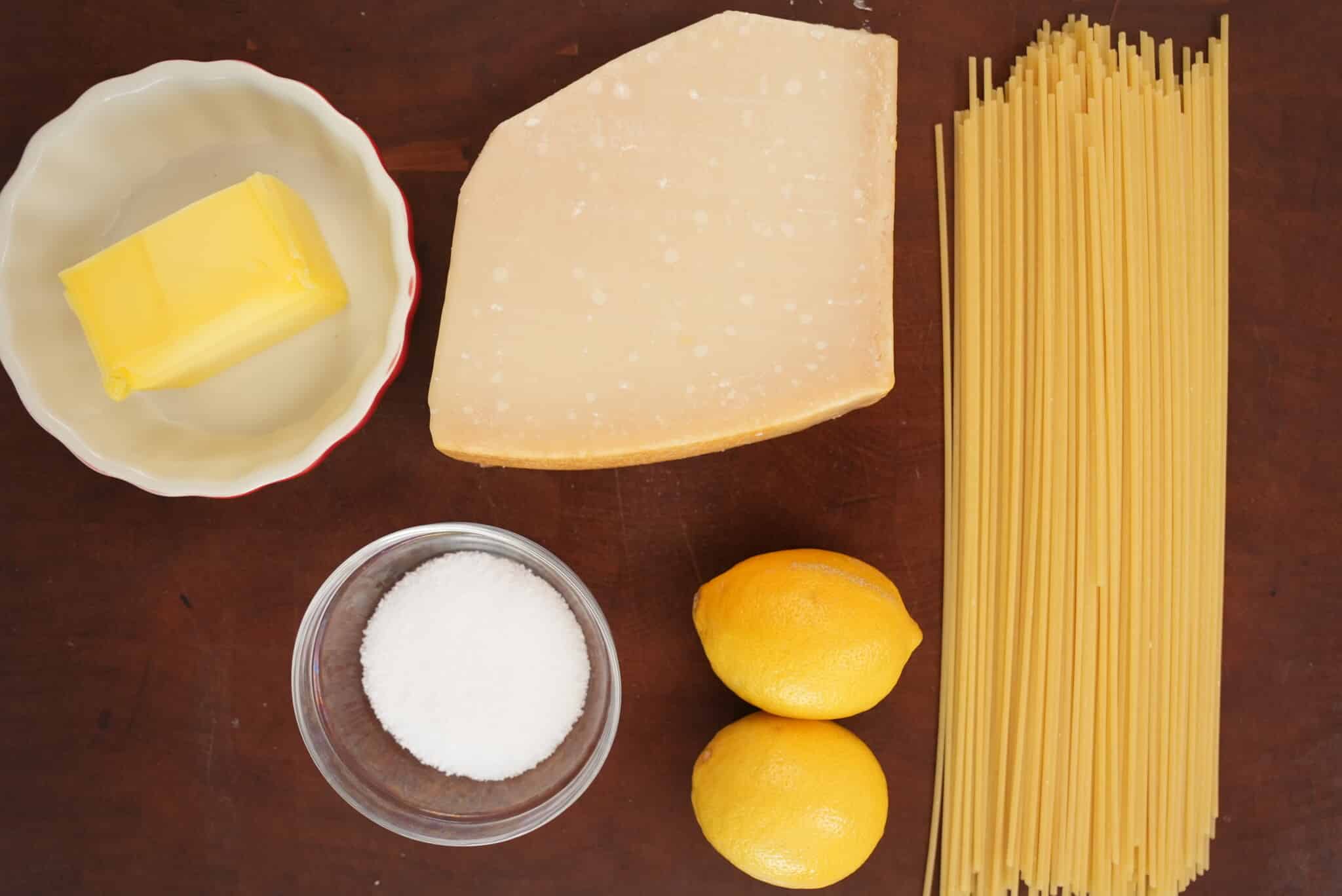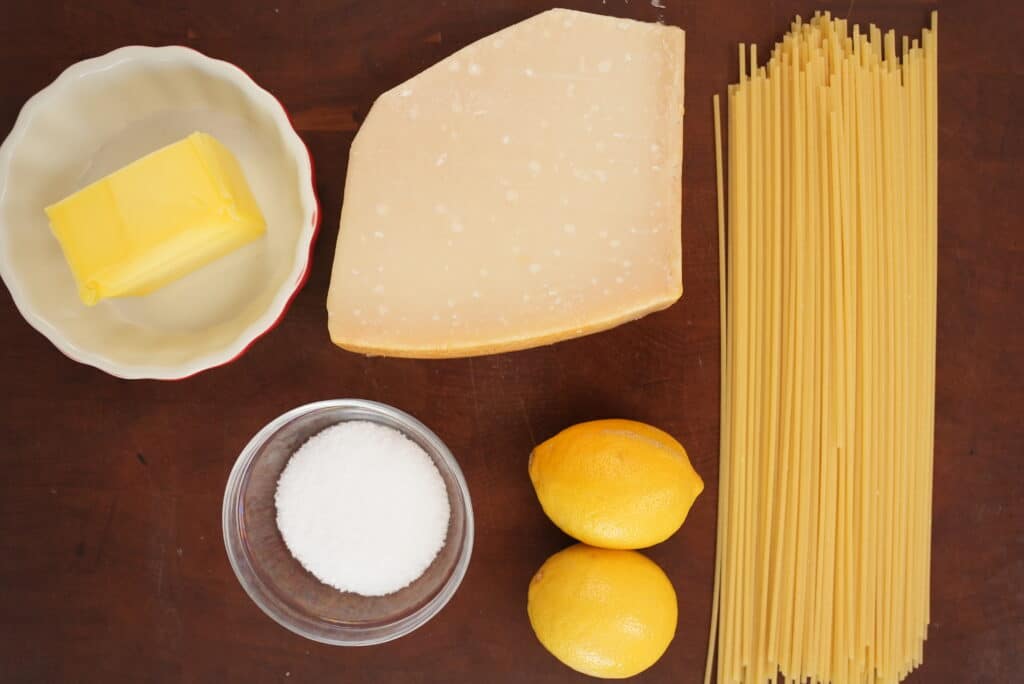 INGREDIENTS TIPS
WHAT KIND OF PASTA SHOULD I USE?
I personally used spaghetti in this dish but you can sub with any long pasta (for ex: fettuccine, linguine, bucatini, tagliatelle). You can use either fresh or dried pasta; my only recommendation is to use the highest quality stuff you can find! I like bronze-cut pasta because the surface of the pasta allows for more sauce to cling to it.
HIGH QUALITY INGREDIENTS ARE KEY
This recipe doesn't have a lot of ingredients, so it's important to use the highest quality you can find so they can really shine! For me, this means the best pasta (or my favorite pasta), freshly squeezed lemon juice, freshly grated cheese, and great butter!
Lemons: Fresh is best! If you can, don't use the bottled stuff – buy organic lemons and use freshly squeezed juice for this recipe.
Butter: My favorite butter is Kerrygold unsalted butter. The quality is phenomenal! I like to buy mine from Costco and freeze what I won't need (butter lasts in the freezer for 5 months).
Cheese: I like to always have a wedge of high quality cheese in my refrigerator – I don't like using pre-grated cheese because they contain preservatives to keep the shreds from clumping. I get most of my cheese from Costco!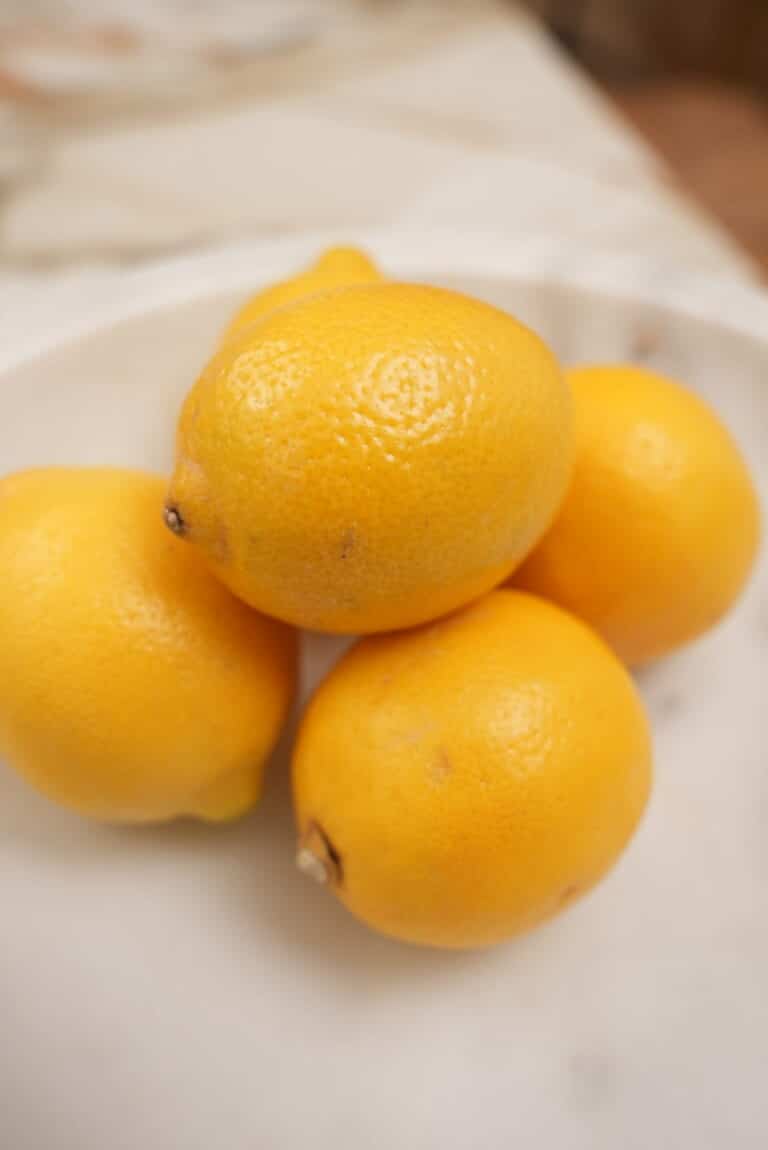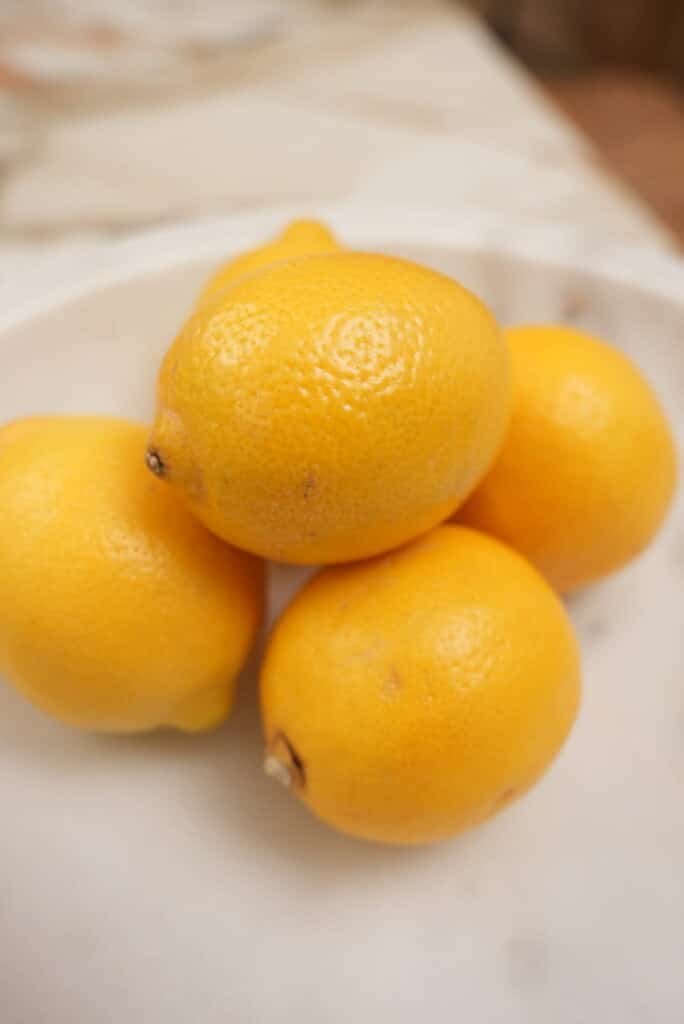 RECIPE TIPS
PASTA WATER
I like to cool the pasta water for 1-2 minutes before mixing it with the pasta, butter, lemon juice, and cheese. If you are using a thermometer, the water should ideally be at 150F to ensure the cheese does not clump together.
Pasta al Limone
Ingredients
8

oz

pasta

2

tbsp

lemon juice

approximately 1oz

3

oz

parmigiano reggiano

finely grated

1

tbsp

lemon zest

salt

to taste

5

tbsp

butter

70g or 2.5oz

1

cup

pasta water

reserved from cooking pasta
Instructions
Finely grate parmigiano reggiano cheese and set aside.

Zest and juice fresh lemons and set aside in separate bowls.

In a large saute pan, melt butter over medium heat while you bring a large pot of water to a boil.

Add salt to the boiling water, and cook pasta of choice to al dente. Transfer pasta directly to the butter.

Off the heat, add lemon juice and 1/2 cup of reserved pasta water to the pasta and butter. Stir until combined.

Add finely grated parmigiano reggiano cheese and continue stirring until an emulsified sauce has formed.

Serve immediately in a warm plate or bowl and top with lemon zest and more parmigiano reggiano.