Black Pepper Chicken
---
September 10, 2023
---
Black Pepper Chicken is most commonly known from Panda Express. This copycat version is so delicious and SUPER easy to make! This Chinese takeout restaurant dish has been requested so many time and for good reason – it's so good and easy to make, you're never going to want to order it at a restaurant again!
Watch the Black Pepper Chicken Recipe Video Below!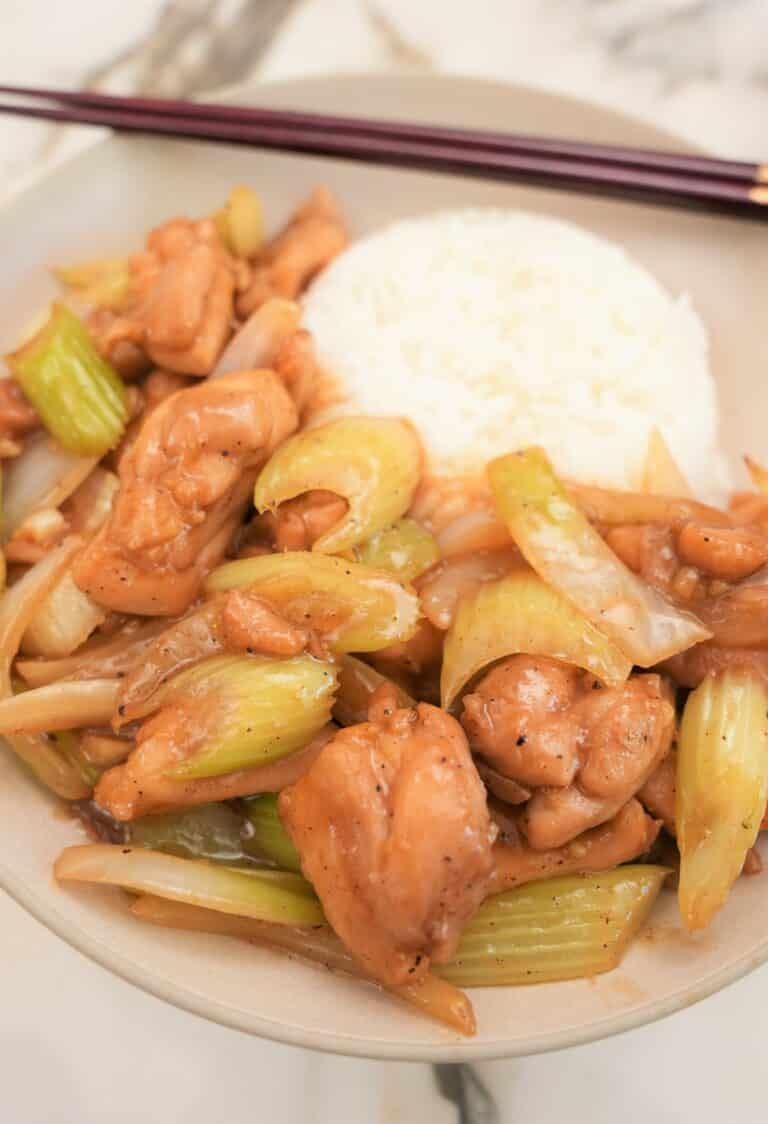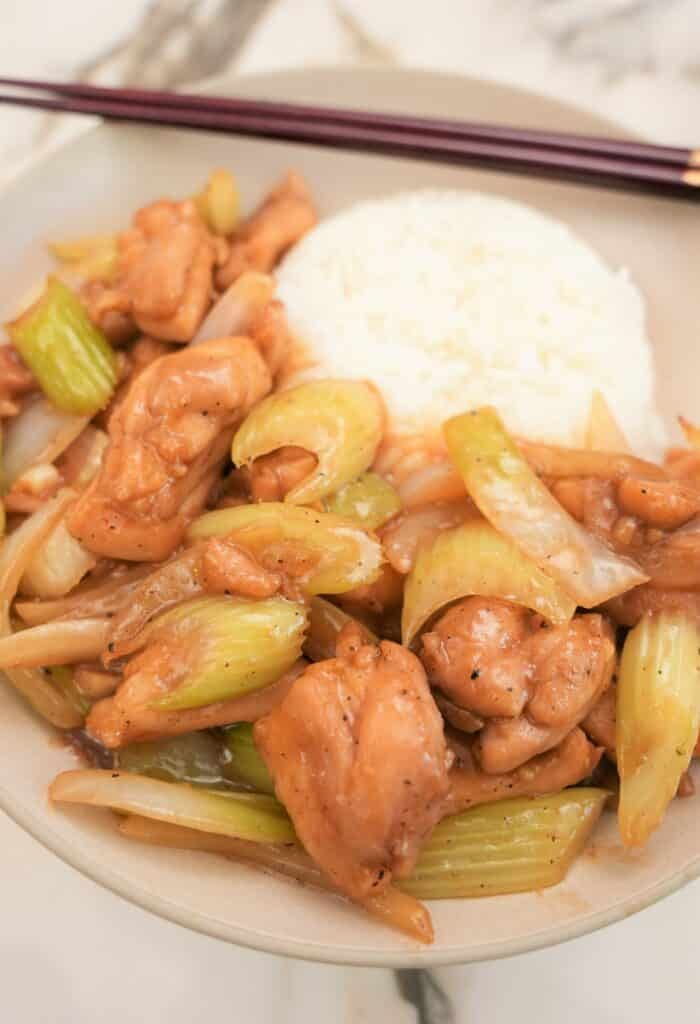 Ingredients for Black Pepper Chicken
I love this Black Pepper Chicken recipe because only a few ingredients will make crispy, juicy chicken. Firstly, here are the ingredients you will need!
Chicken Thigh (You can also use chicken breast for this recipe)
Light Soy Sauce
Sesame Oil
Salt
White Pepper
Freshly Ground Coarse Black Pepper
Avocado Oil (or other neutral oil like canola or vegetable)
Cornstarch
Chicken Stock – I

always

recommend Kettle & Fire – use code CJPINS for 20% off your order here!
Oyster Sauce
Shaoxing wine
Sugar
MSG
Garlic
Ginger
Onion
Celery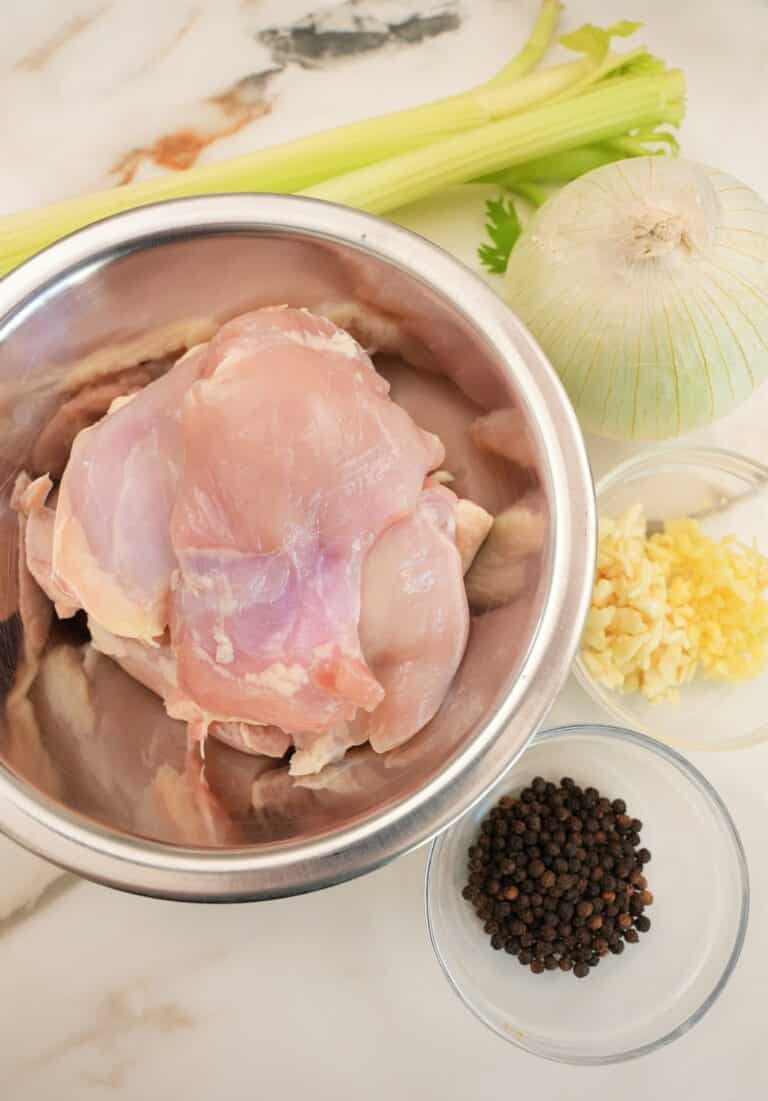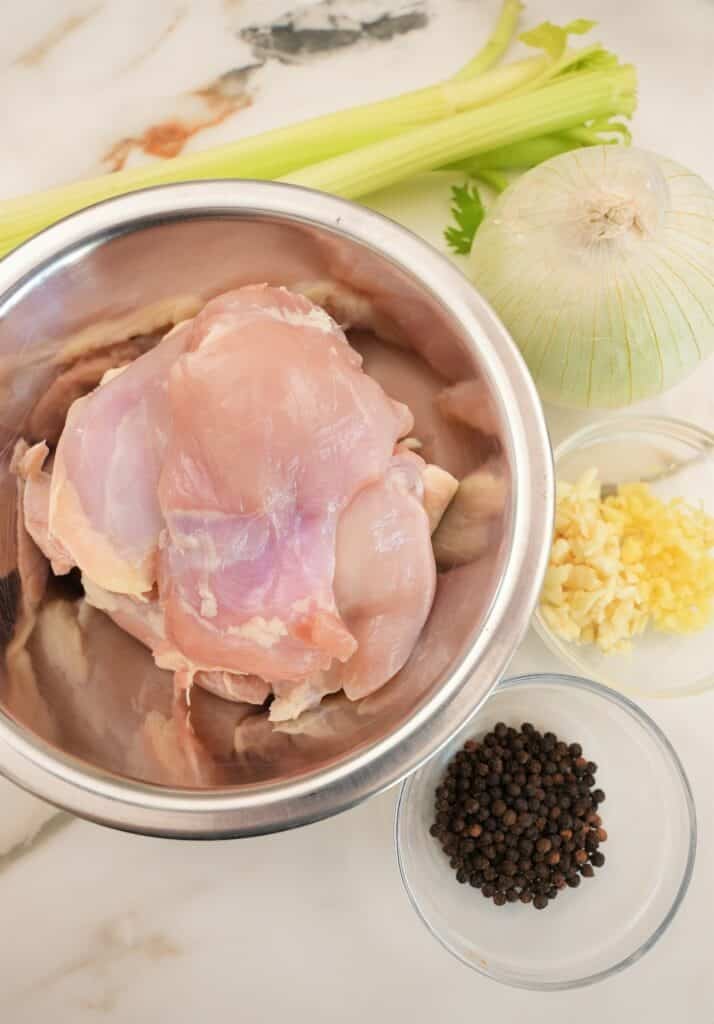 INGREDIENTS TIPS
CHICKEN
I like to use chicken thigh in this recipe but if you prefer chicken breast, feel free to substitute here!
LIGHT vs. DARK SOY SAUCE
Yes, they're different! Dark soy sauce is thicker, darker, and sweeter (as well as has a higher sodium content) than regular soy sauce. Because I use these two ingredients at 1:1 ratio and there are so few ingredients in the sauce, there is not a substitute I can recommend 🙁
MSG
As always, this is optional 🙂
NEUTRAL OIL
My favorite neutral oil is avocado oil, but you can also use canola or vegetable oil! I don't use olive oil when cooking Chinese food for two reasons: 1. It has a low burning point and 2. I find that the flavor profile does not usually go with the dish.
SHAOXING WINE
If you cannot or do not want to use wine, you can sub with sherry, mirin, or chicken stock!
Black Pepper Chicken: Recipe Instructions
Cut the Chicken
The first step in making this recipe is cutting the chicken into 1″ pieces. Cut the chicken into uniform pieces so they cook evenly in the pan or wok.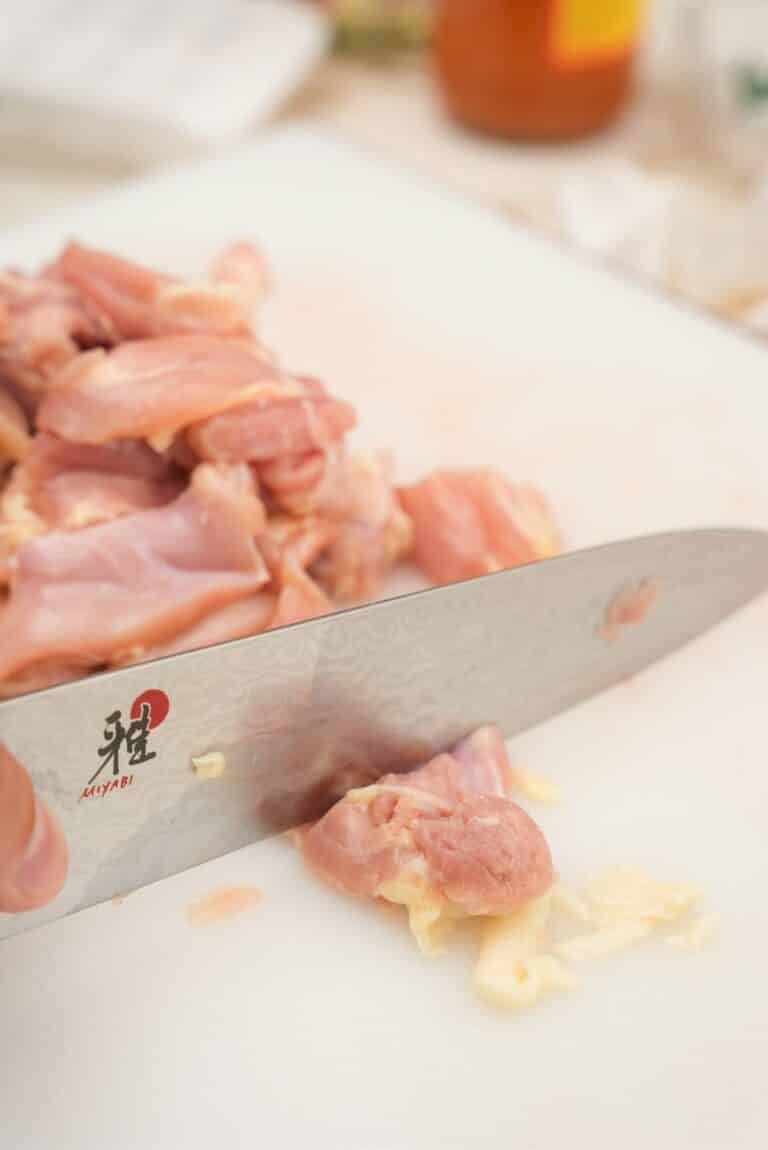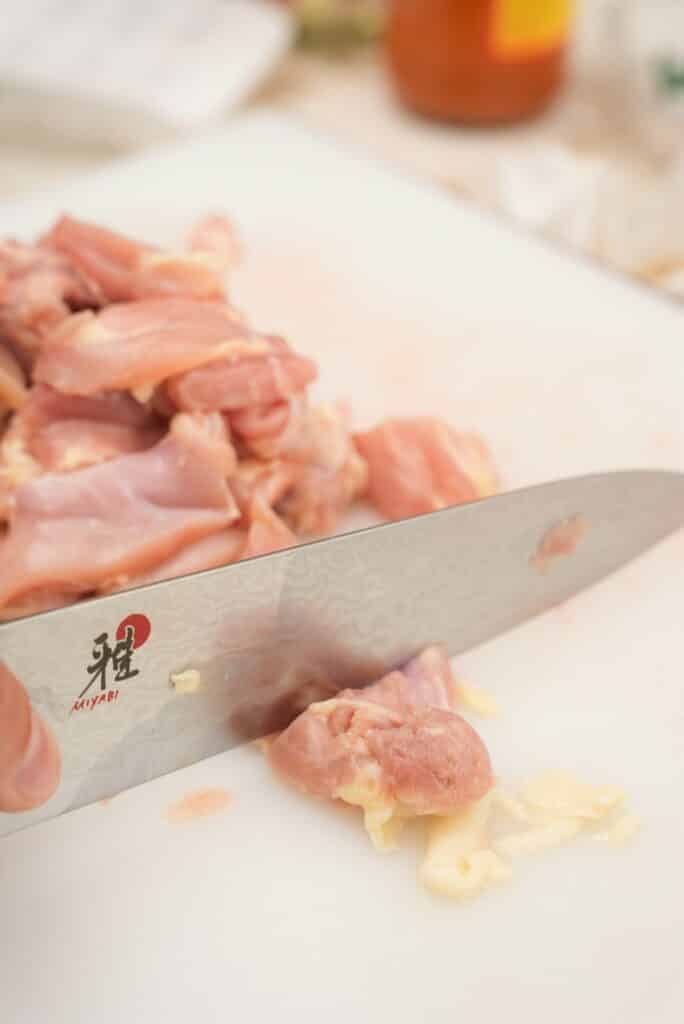 Next, place the sliced chicken into a bowl with light soy sauce, white pepper, salt, sesame oil, neutral oil and cornstarch. Mix well with your hands and let marinate for at least 20 minutes.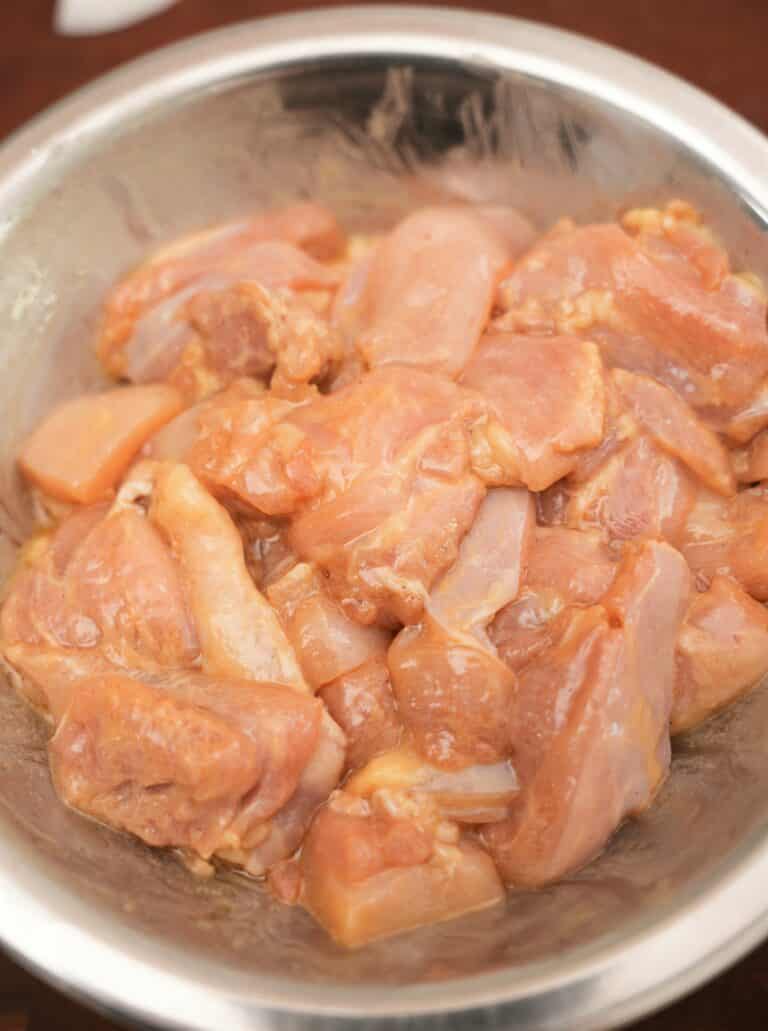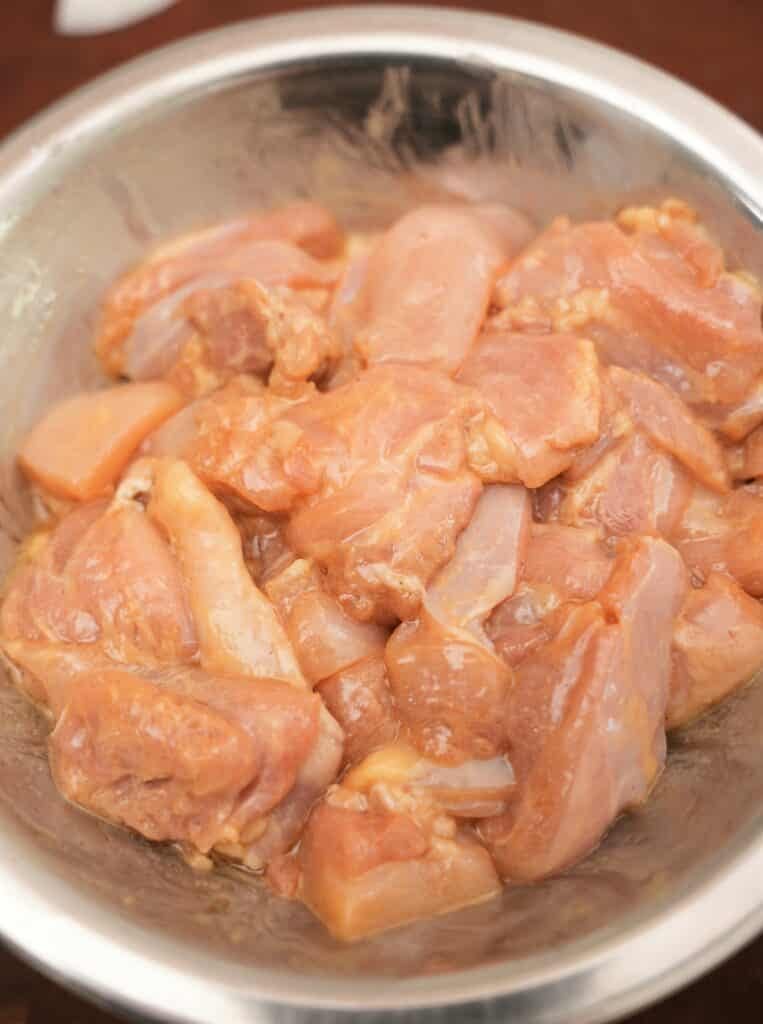 Next, mix the sauce by combining chicken stock (I always use Kettle & Fire – get 20% off your order when you use code CJPINS!), light soy sauce, oyster sauce, shaoxing wine, sugar, cornstarch, and msg. I always like to premix my sauce to have it ready to go during the fast cooking process.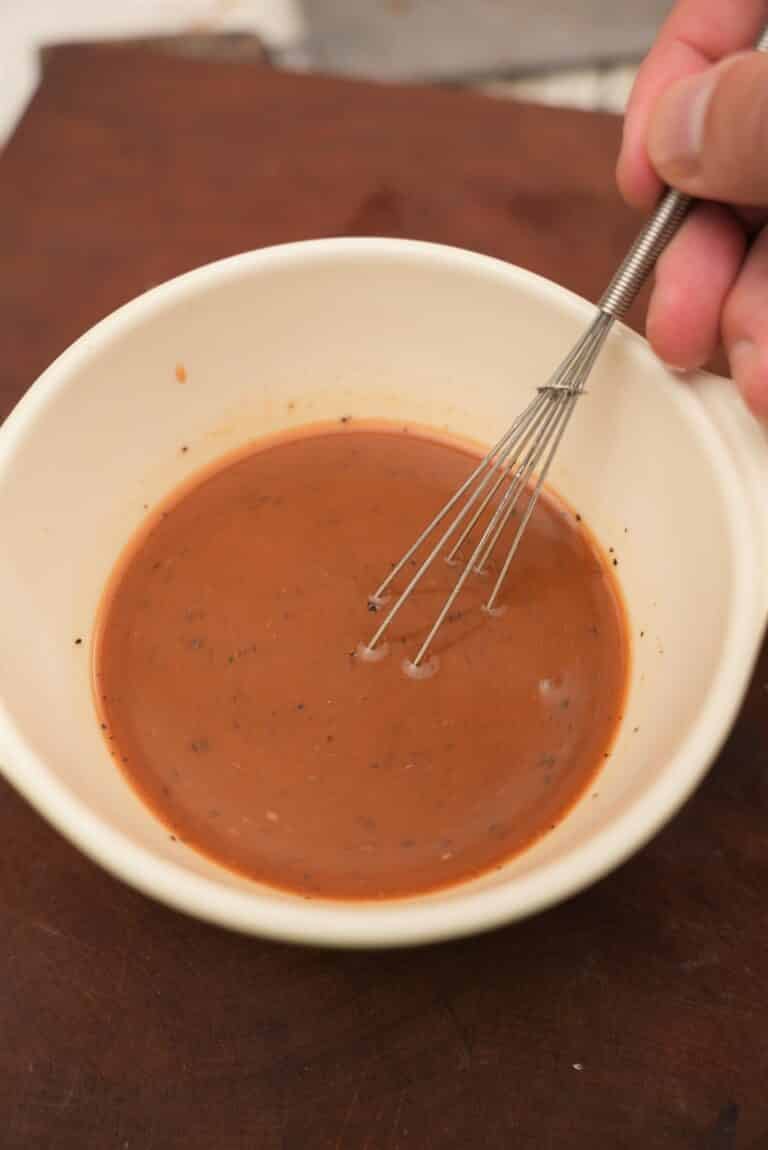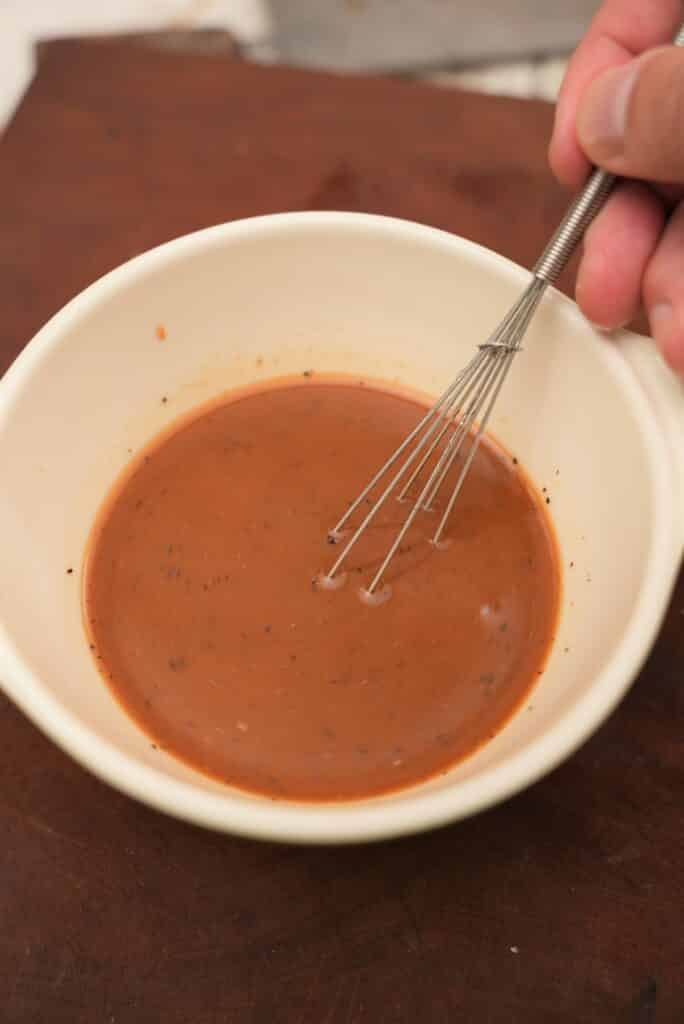 Velvet the Chicken in Neutral Oil
After the chicken is marinated, heat about a cup of neutral oil (I always prefer avocado oil) over high heat until smoking. Fry the chicken pieces (in batches if needed) for 2 minutes or until they are cooked through and golden brown. Remove the chicken and the excess oil to leave about 2 tbsp of oil left in the pan.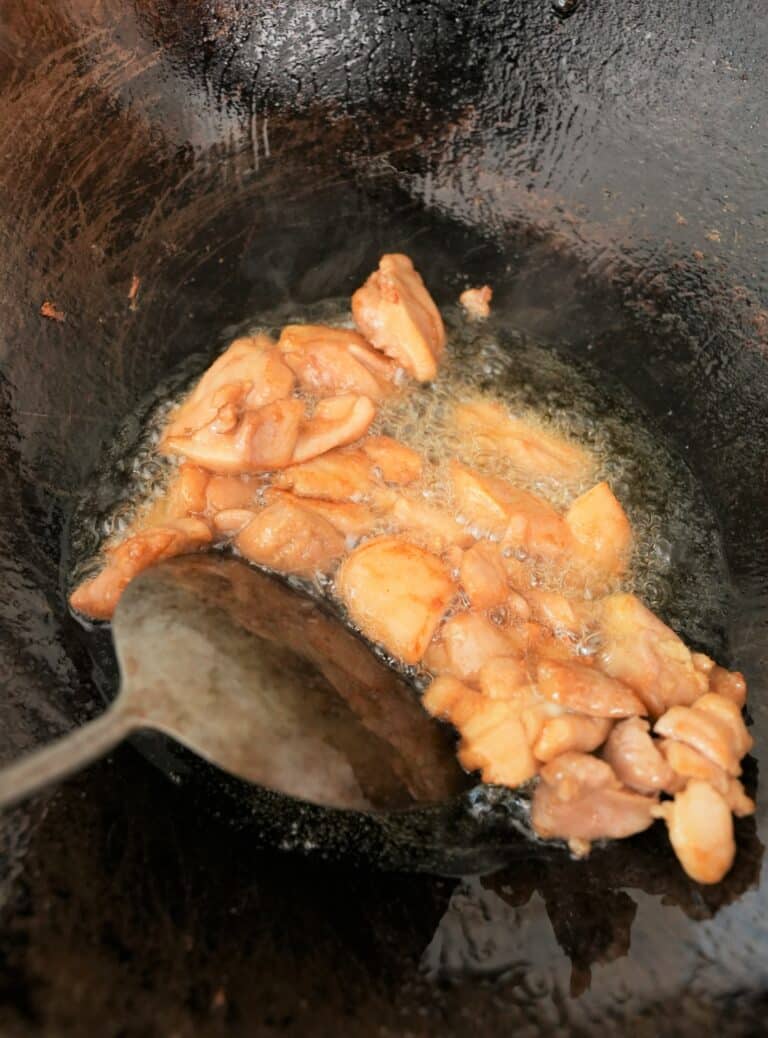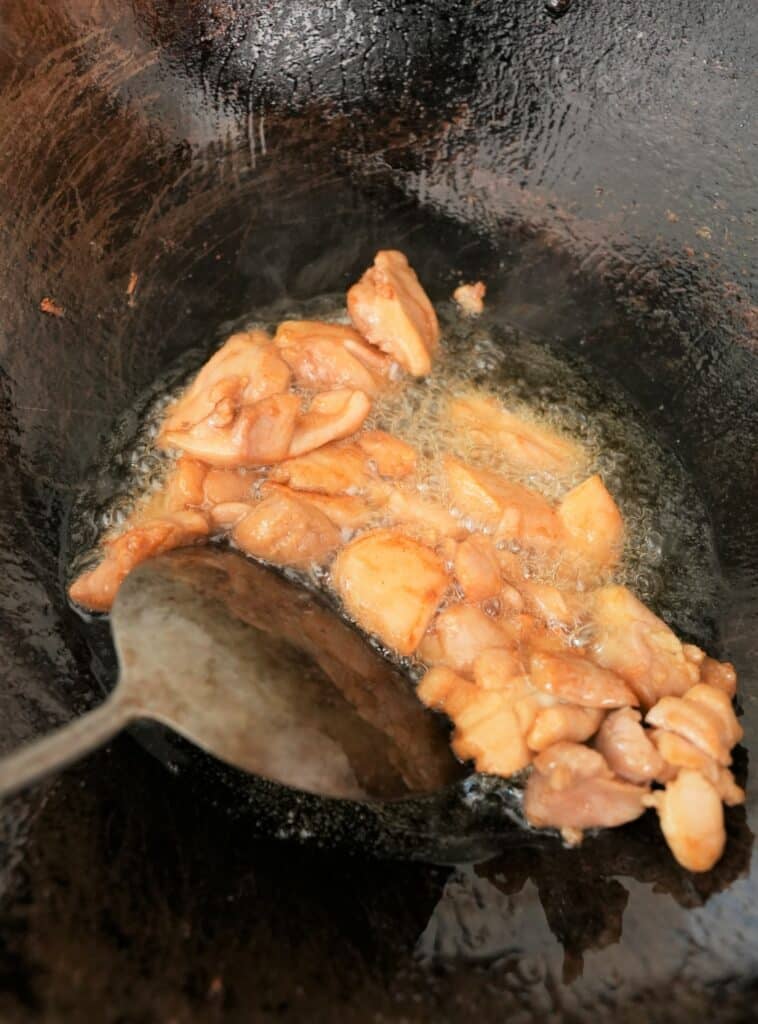 Fry the aromatics
Next, sauté the garlic and ginger for about 15 seconds until fragrant.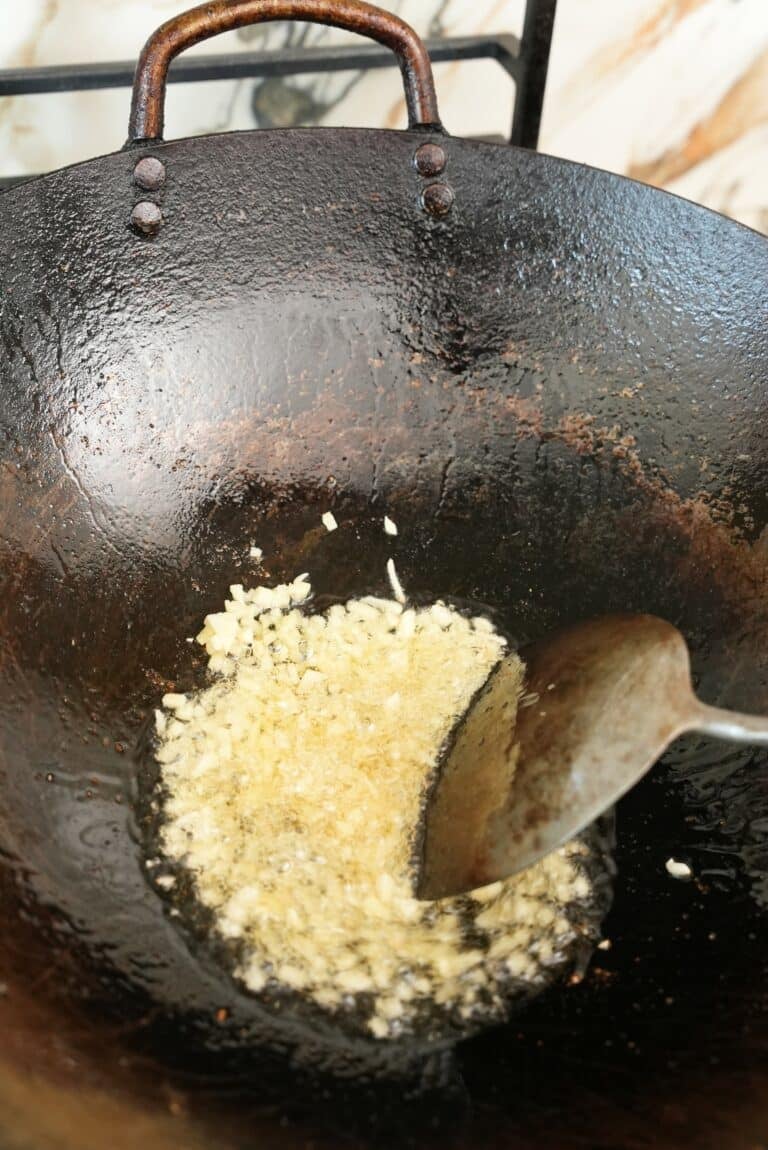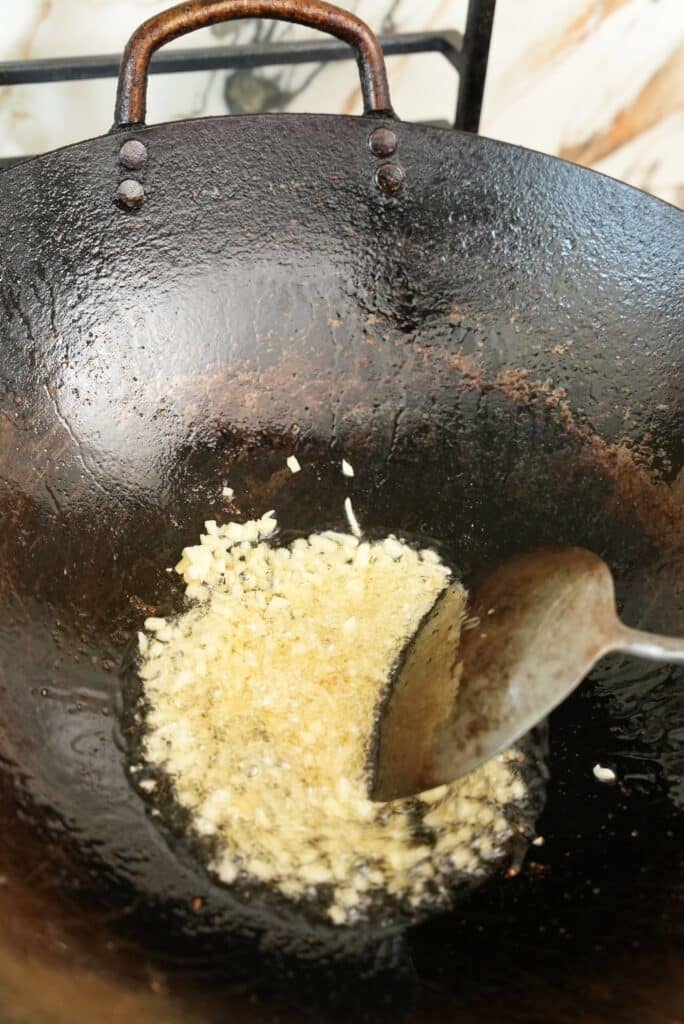 Sauté Onions and Celery
Once the aromatics are fragrant, add the onions and cook for another minute.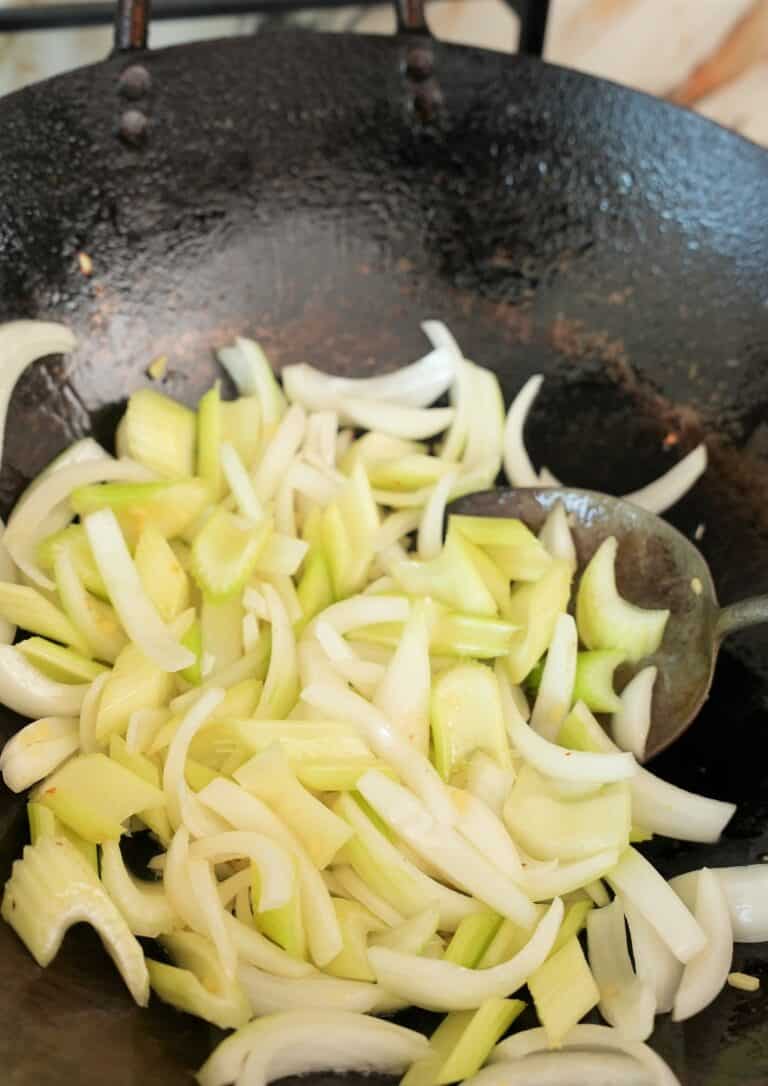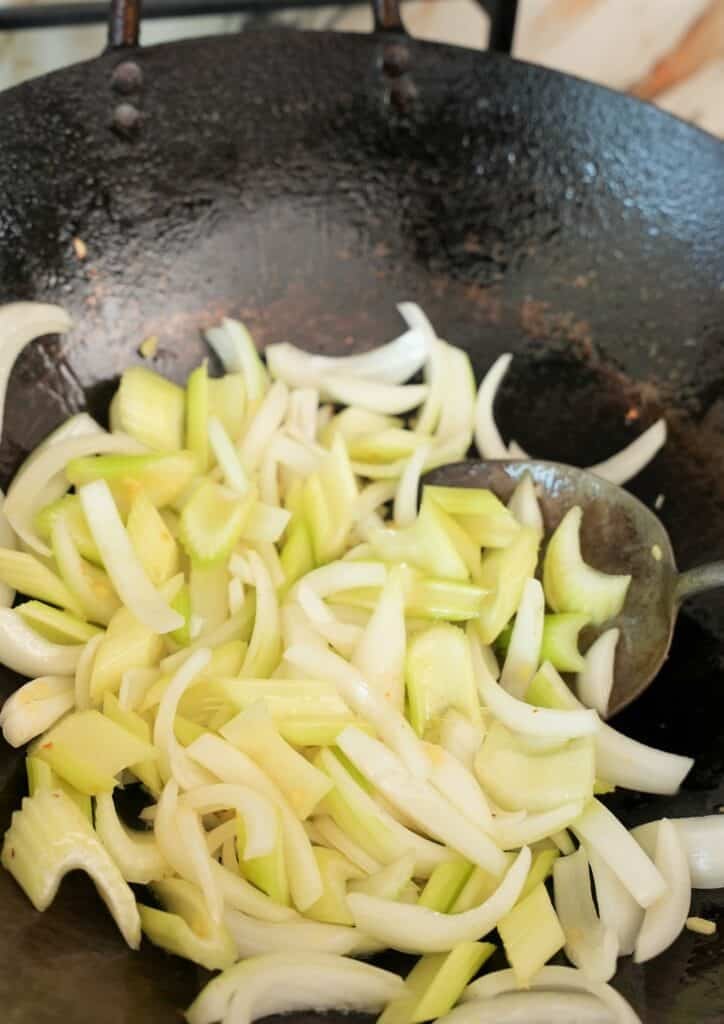 Add Chicken and Sauce
Once the vegetables are crisp and cooked through, add back the chicken along with the sauce. Work quickly to mix the sauce together to evenly coat all the ingredients in the pan.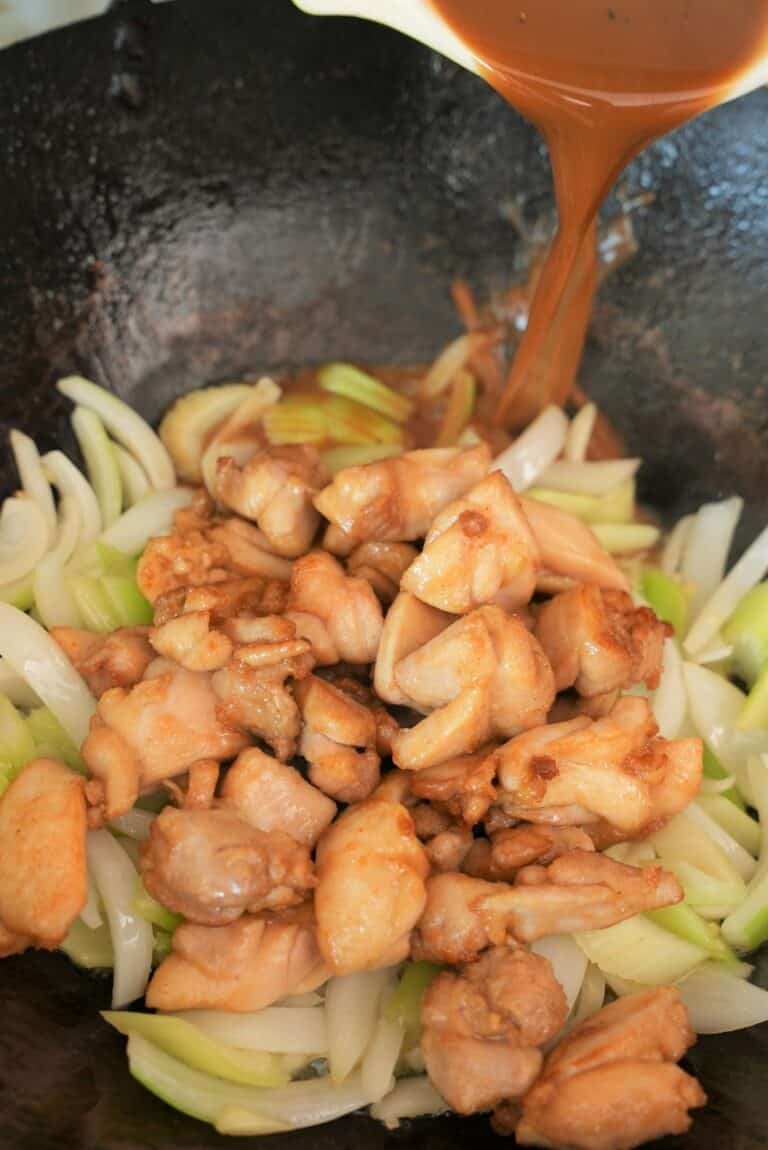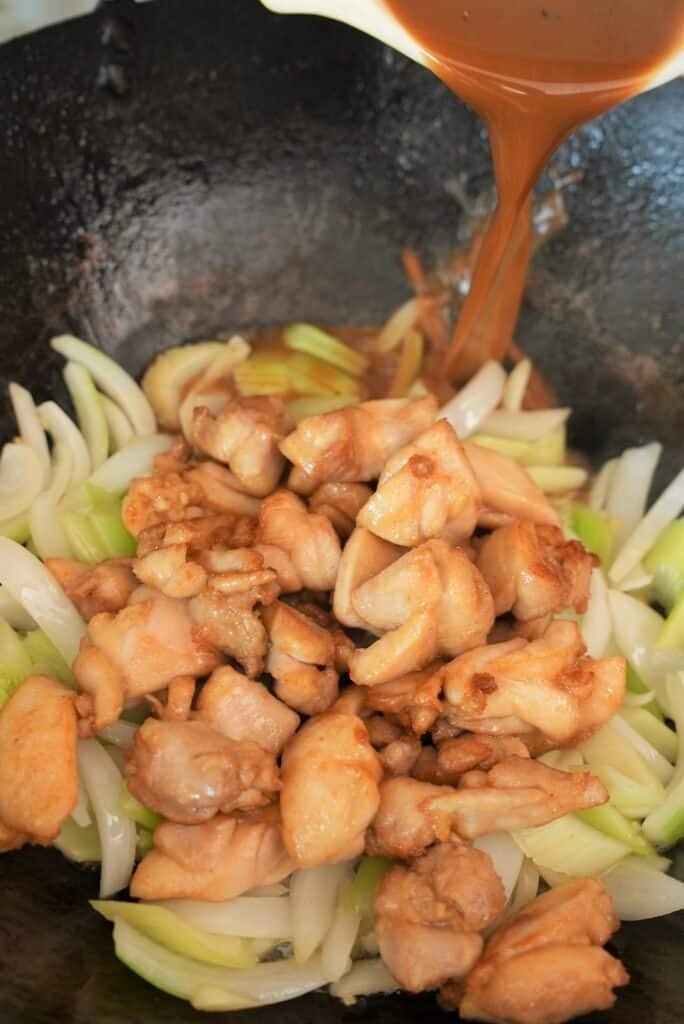 Continue cooking for another 1-2 minutes until the sauce has thickened and your Black Pepper Chicken is done! I love serving this with a freshly steamed bowl of rice.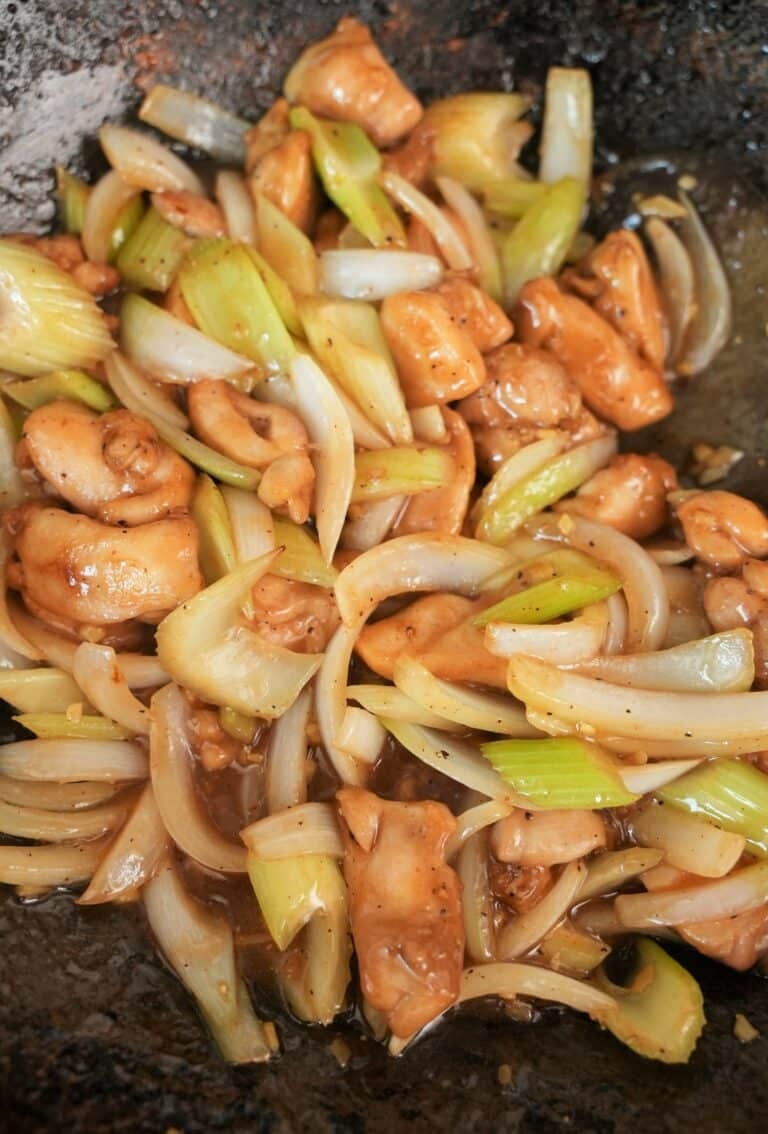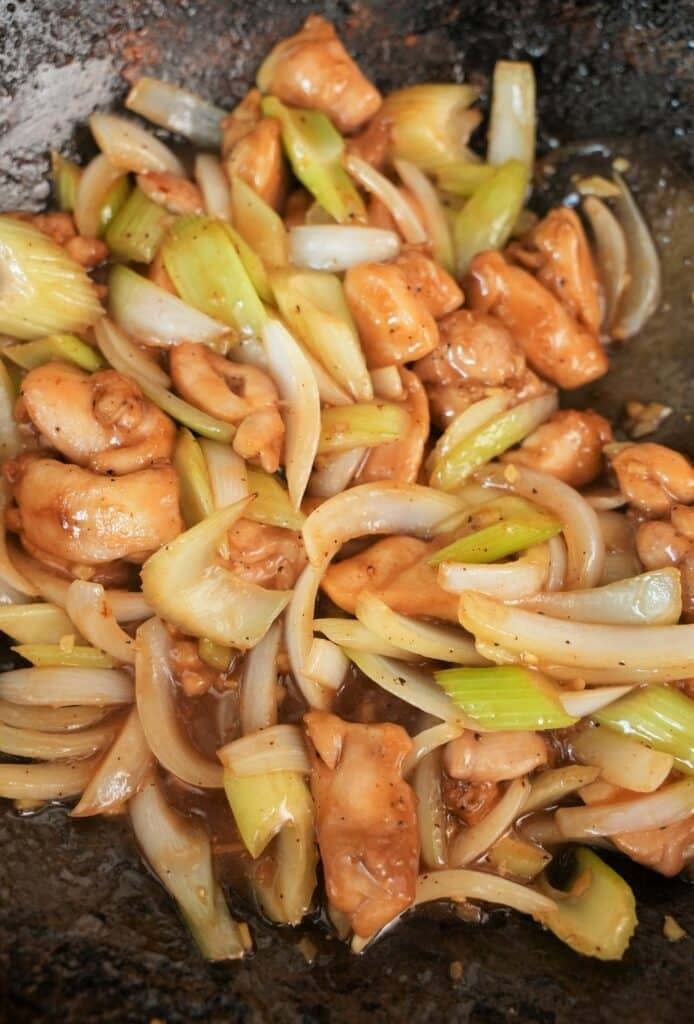 If you liked this Black Pepper Chicken recipe, check out some of the most popular Chinese Take-Out recipes on the blog!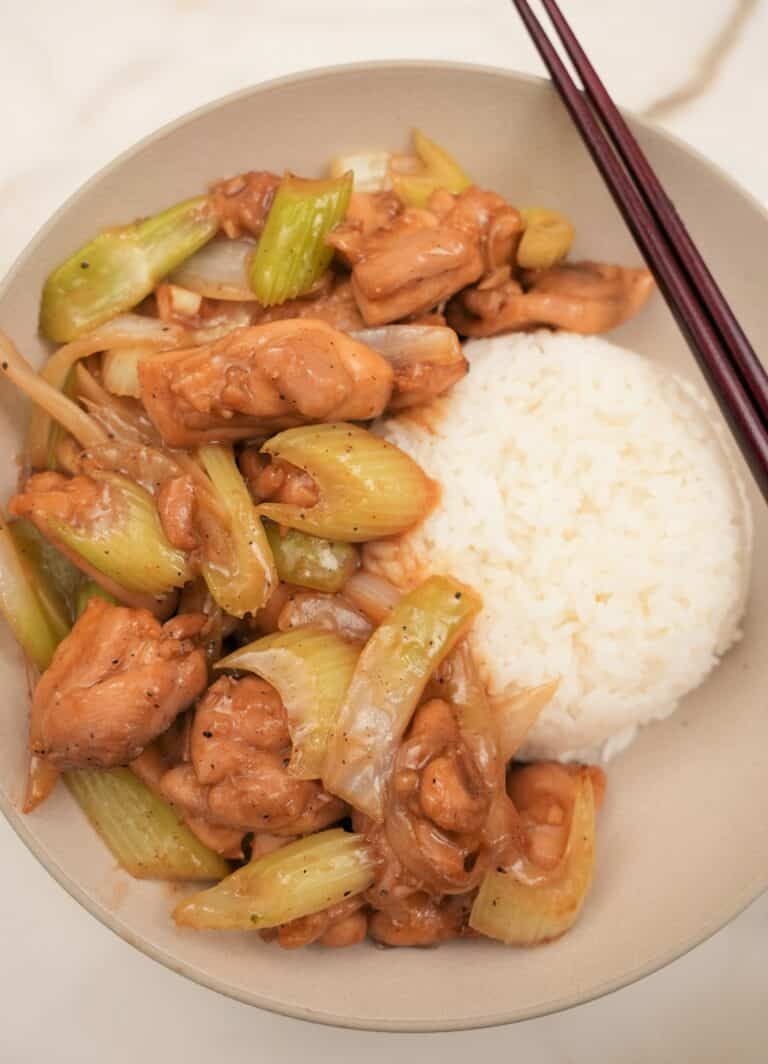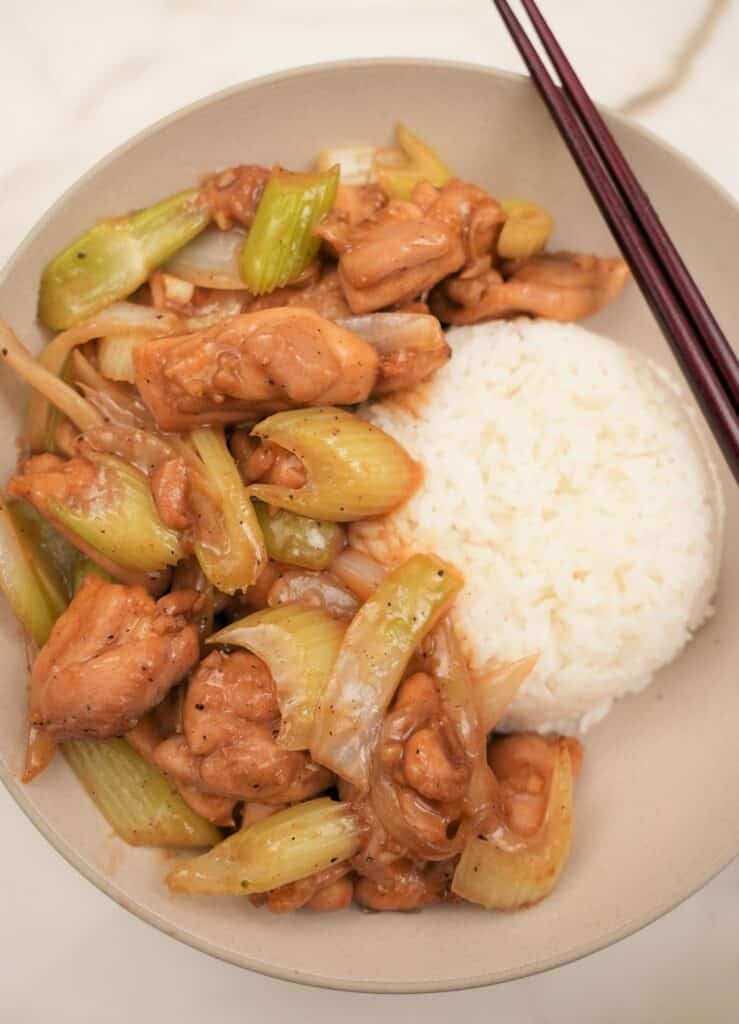 RECIPE TIPS
VELVETING
Velveting is a key Chinese cooking technique that involves marinating the protein in cornstarch and various seasonings (such as white pepper, salt, shaoxing wine, and oils) before quickly passing it through hot oil. It's one of my favorite ways to guarantee moist and tender meat, and it's a trick that I don't hear home chefs talk about often. I love incorporating it into my recipes because it's one of the best ways to make restaurant quality Chinese food at home!
VEGETABLE SIZES
In most of my recipes, I like to cut my vegetables to a similar size – this ensures that one vegetable is not 'more' cooked than others, and it also is more aesthetically pleasing! You can adjust the size of the vegetables to your preference (smaller or larger) – just make sure to adjust the cooking time so they are 'done' to your liking!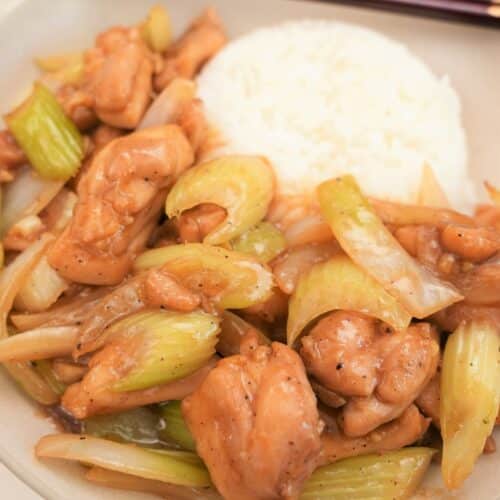 Black Pepper Chicken
Black Pepper Chicken is so easy and delicious to make at home in about 30 minutes! The chicken is juicy and paired with the crisp vegetables and savory black pepper sauce!
Ingredients
Vegetables & Aromatics
3

stalks

celery

cut at an angle to 1" pieces

1

yellow onion

sliced

5

cloves

garlic

minced

1

inch

ginger

minced
Instructions
Slice chicken thigh into 1" pieces into a bowl with soy sauce, sesame oil, salt, white pepper, avocado oil and cornstarch. Mix until combined and marinate for 20.

Slice celery at an angle into 1" pieces, onion into 1" pedals, and mince garlic and ginger and set aside.

In a small bowl, mix oyster sauce, light soy sauce, coarse black pepper, shaoxing wine (or sherry cooking wine), sugar, chicken stock, and cornstarch and set aside.

Over high heat, cook chicken for 2-3 minutes until cooked through and set aside.

Over high heat, fry garlic and ginger for 15 seconds until fragrant. Add celery and onion and cook for 1-2 minutes. Add back chicken and sauce and continue cooking for 1-2 minutes to combine, until sauce has thickened. Serve with freshly steamed rice & enjoy!