Baked Crab Dip
---
December 9, 2021
---
This Baked Crab Dip is THE appetizer you're going to want to make to impress your friends & family!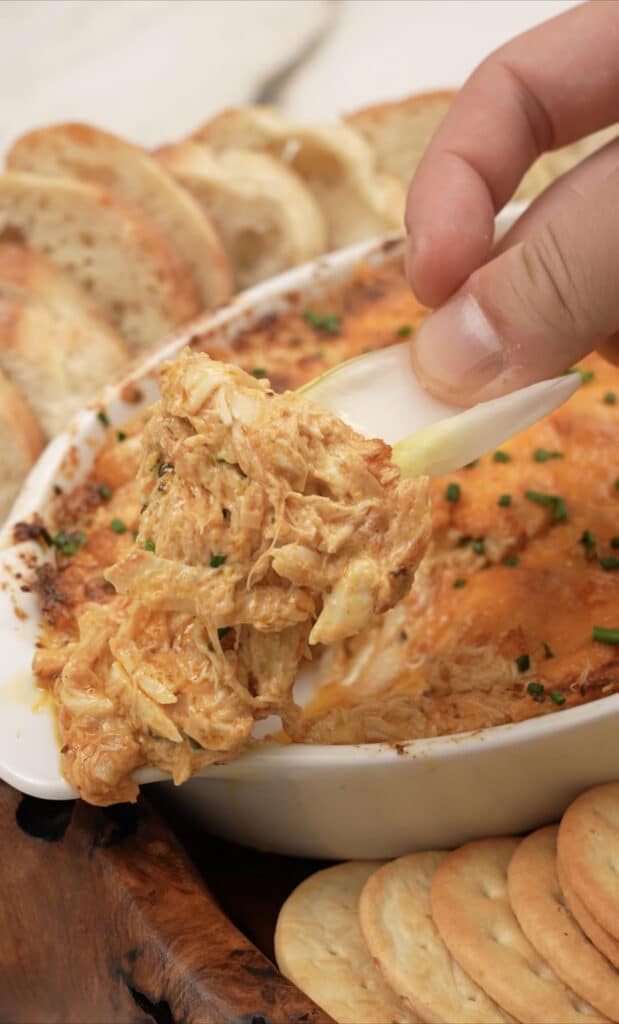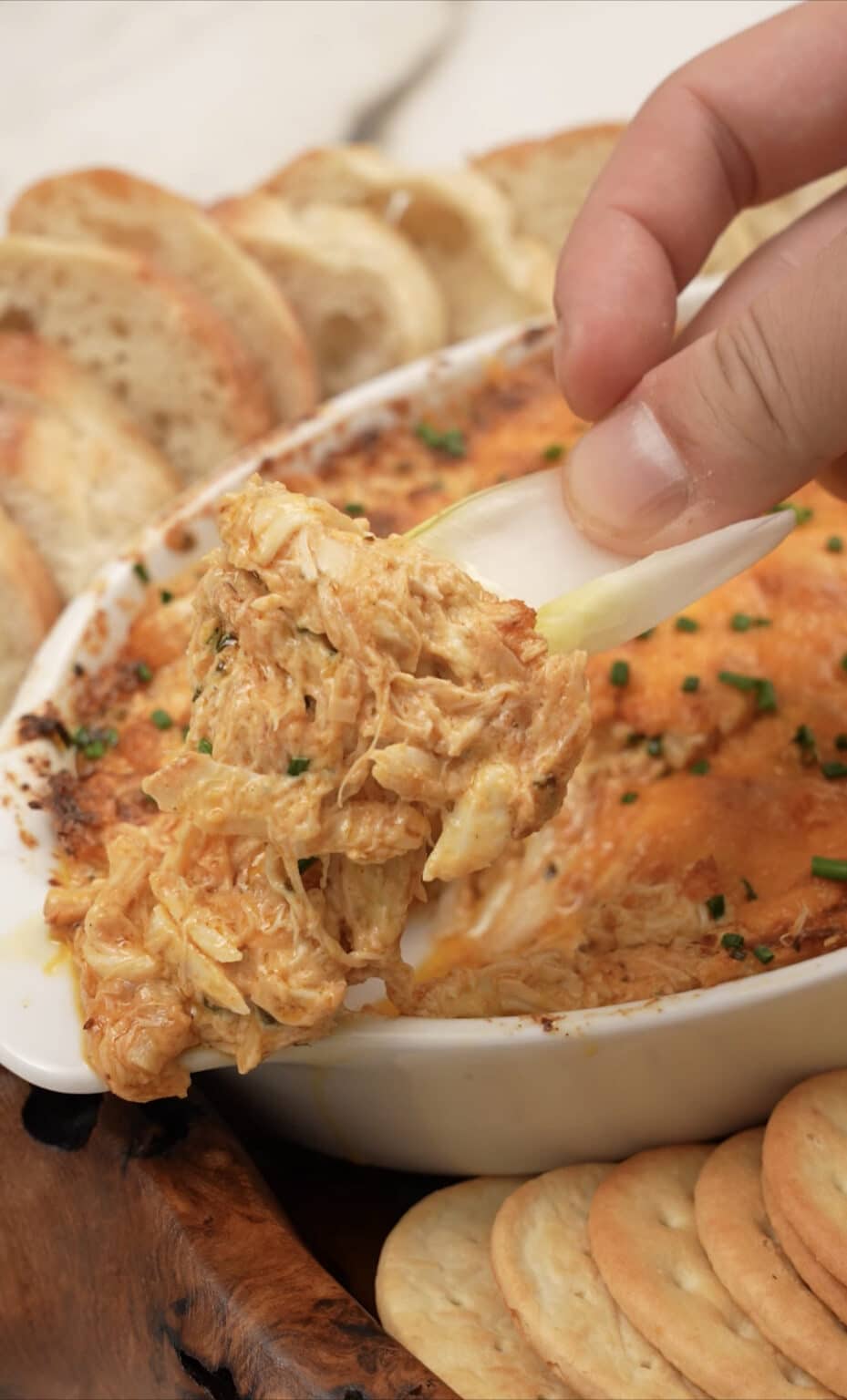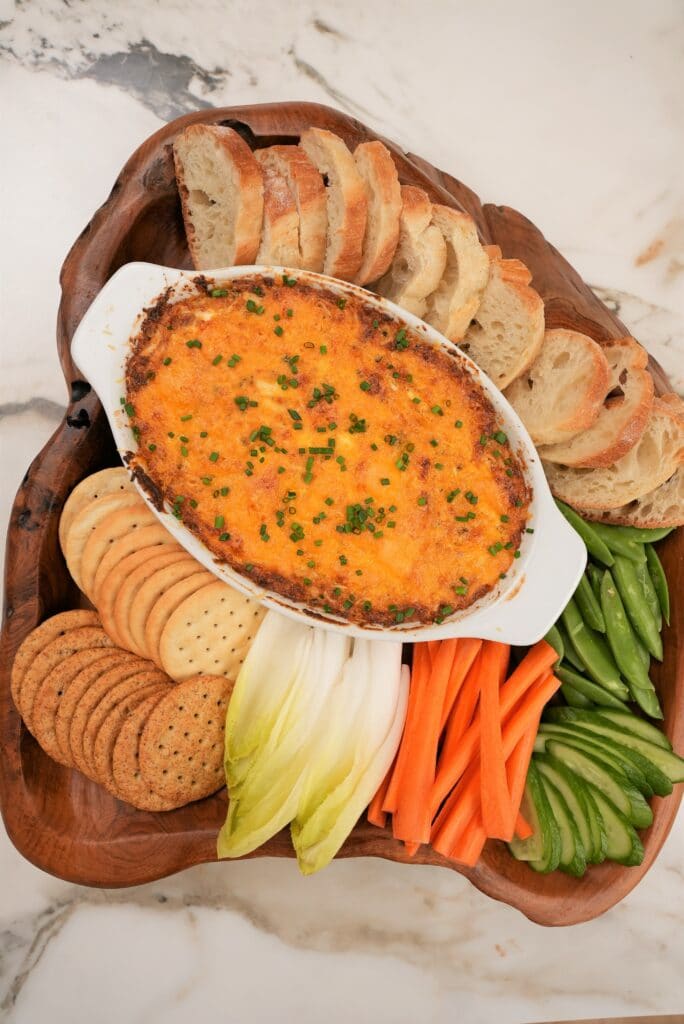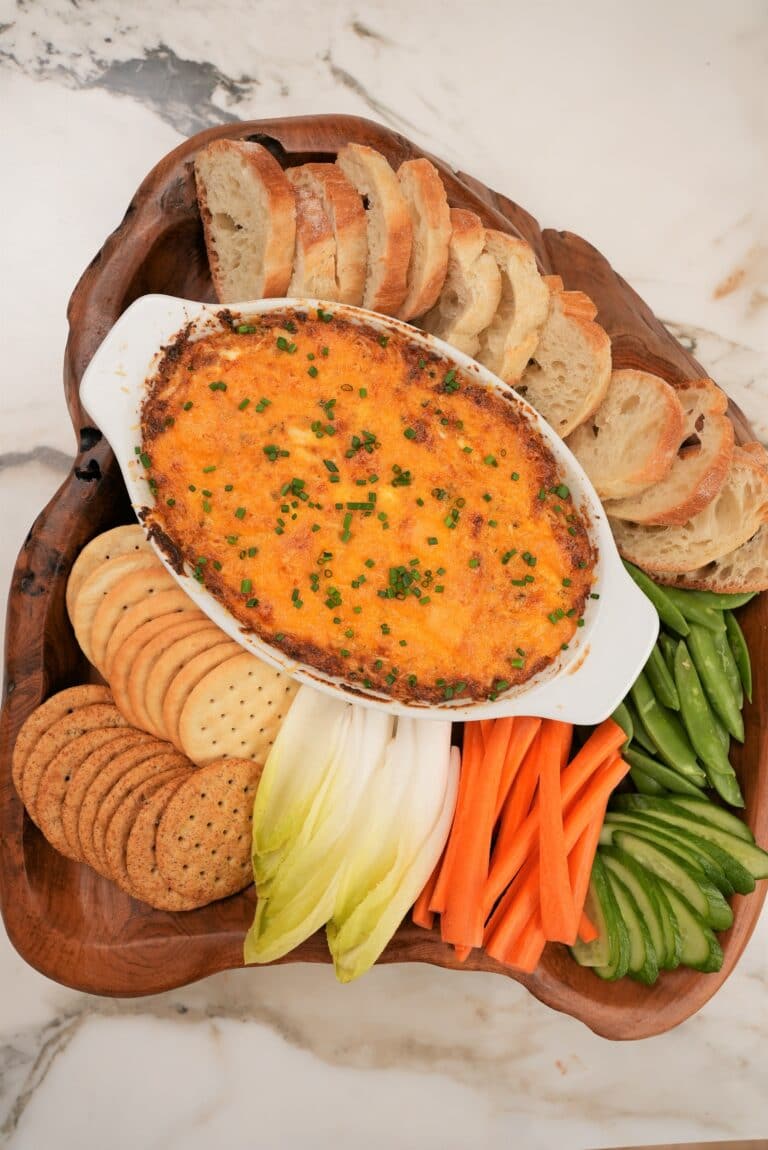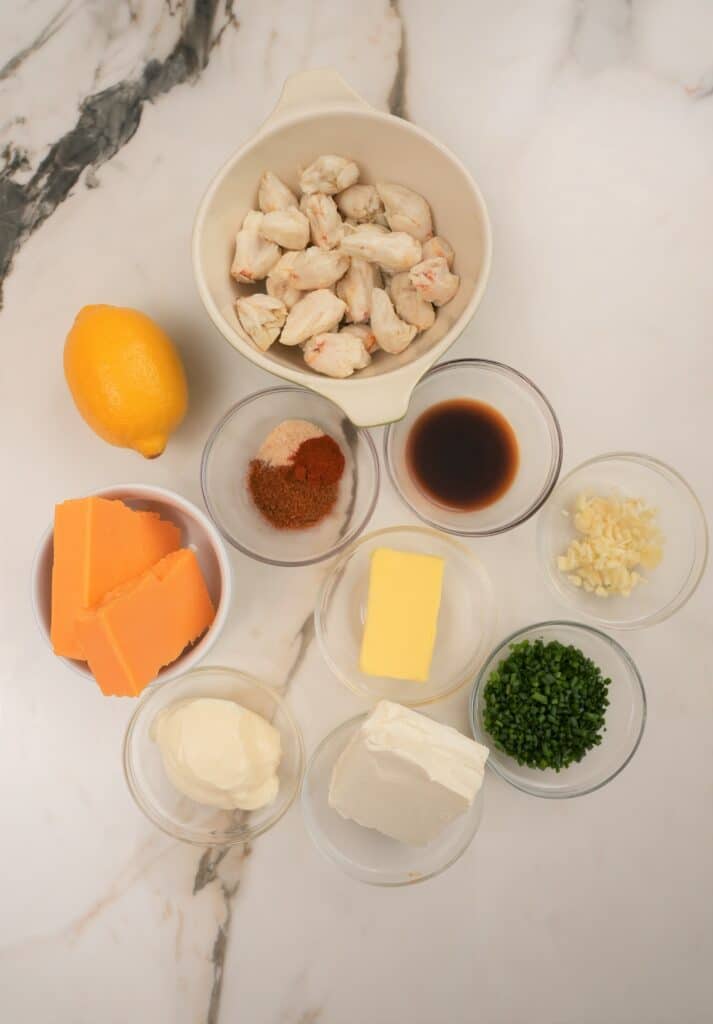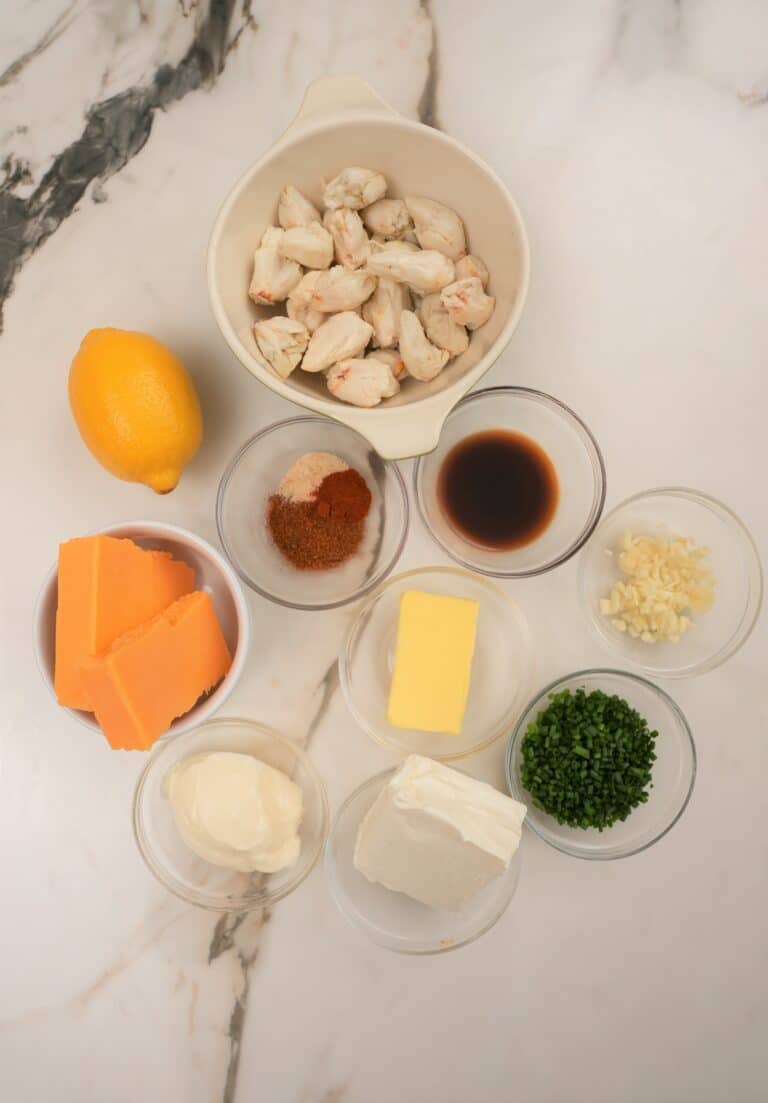 INGREDIENTS TIPS
LUMP CRAB MEAT
If possible, try to avoid the canned lump crab meat and go for fresh or frozen. I find that there is a significant difference in flavor. I got mine from Whole Foods!
CREAM CHEESE
Make sure your cream cheese is at room temperature before mixing your ingredients! This will allow for a creamier mixture.
GRATE YOUR CHEESE
I highly recommend you grate your own cheese (vs. buying the pre-grated kind). Pre-grated cheese contain preservatives and additives to keep the cheese shreds from clumping, and I find that it impacts the taste and texture.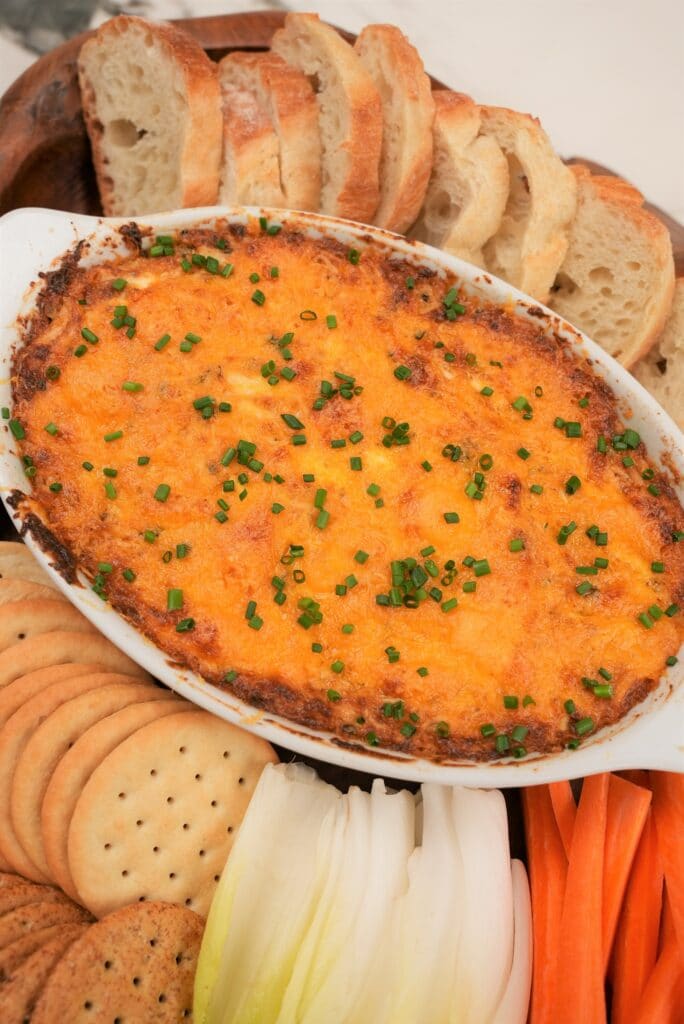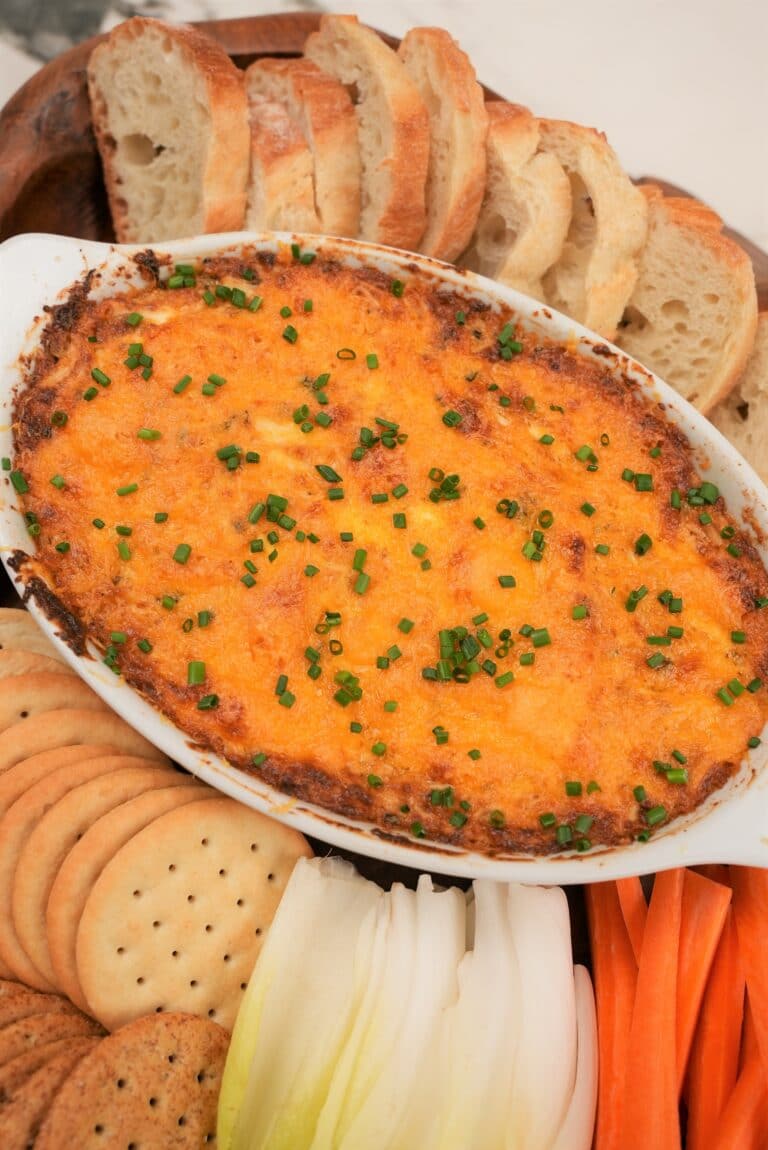 RECIPE TIPS
WHAT SHOULD I SERVE WITH THIS DIP?
This dip is so delicious, I think it goes with almost anything! But in case you need ideas, I usually serve this with any of the following:
Toasted baguette slices
Crackers (buttery crackers pair really nicely with this dip!)
Endive leaves (my personal favorite!)
Carrot sticks
Cucumber spears
Sliced radishes
Baked Crab Dip
Ingredients
8

oz

lump crab meat

2

tbsp

butter

1/4

cup

mayo

4

oz

cream cheese

1

tsp

cajun seasoning

1/2

tsp

onion powder

1/2

tsp

garlic powder

1/4

tsp

paprika

1

tbsp

worcestershire sauce

1

tbsp

lemon juice

1

tbsp

lemon zest

kosher salt & black pepper to taste

1

cup

sharp cheddar cheese

grated

1

tbsp

chives

chopped
Toppings
sharp cheddar cheese

grated

chives

chopped
Instructions
Melt butter over medium heat and add lump crab meat and cajun seasoning, onion powder, garlic powder, and paprika. Saute for 3-4 minutes and set aside.

In a large mixing bowl, add mayo, cream cheese, lemon zest, lemon juice, worcestershire sauce, grated cheddar cheese, and chives. Add in your hot crab and mix thoroughly until combined. Season with salt and pepper to taste.

Add mixture to a 20 oz baking dish and top with more cheddar cheese. Bake at 350F for 15 minutes then broil for 2-3 minutes until golden brown. Serve with vegetables/crackers/bread of your choice & enjoy!