Spicy Vodka Pasta
---
February 22, 2022
---
This Spicy Vodka Pasta is a creamy, tomato based pasta that is so delicious and comes together in under 20 minutes! It's a crowd pleaser that originated from Italy but was introduced to me by the famous Jon & Vinny's restaurant in Los Angeles. Once I realized how easy & fast it was to recreate this dish at home, it's become a mainstay in our weekly dinner rotation!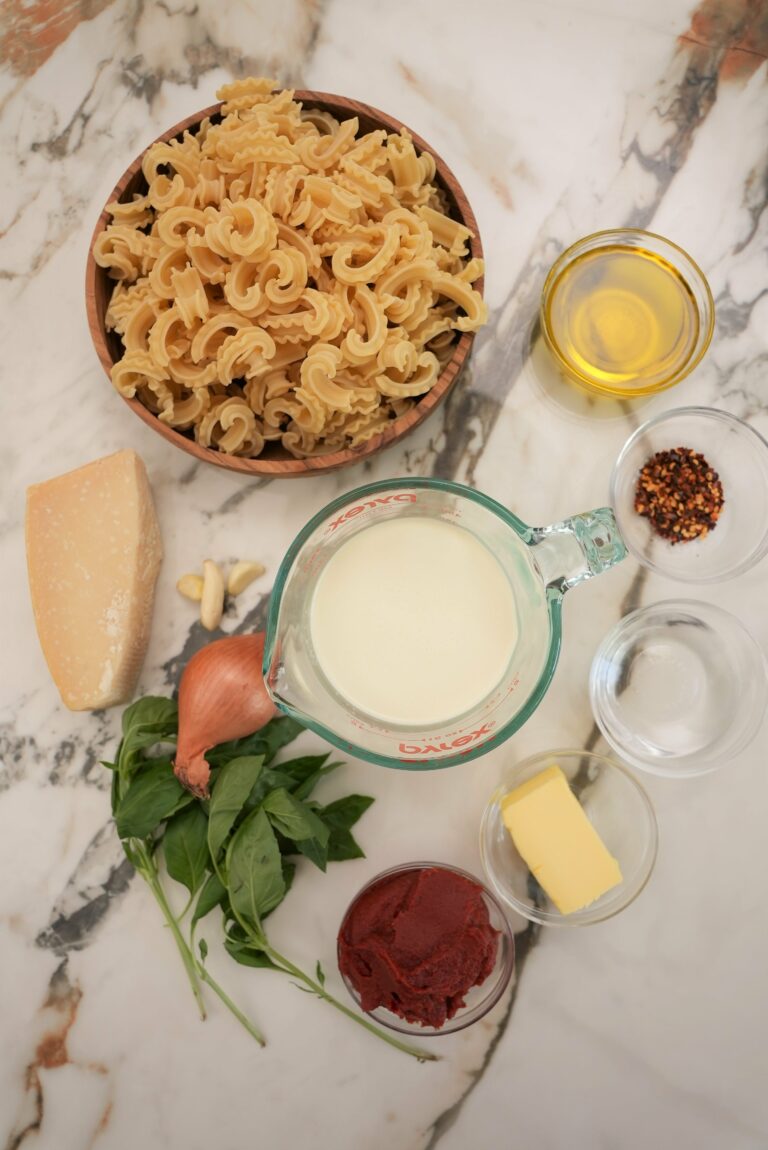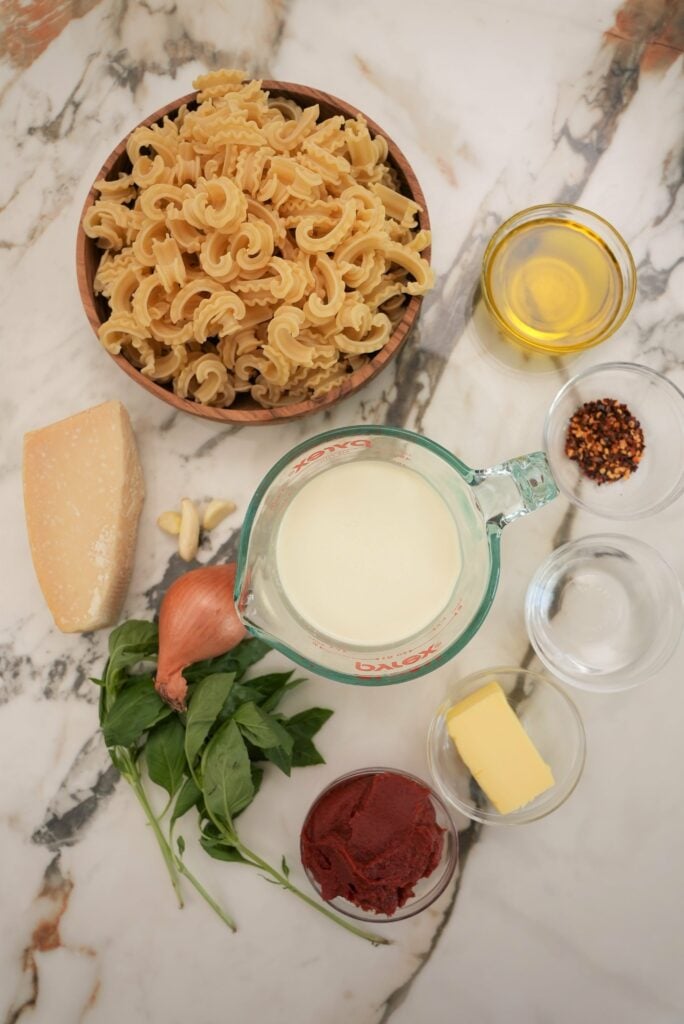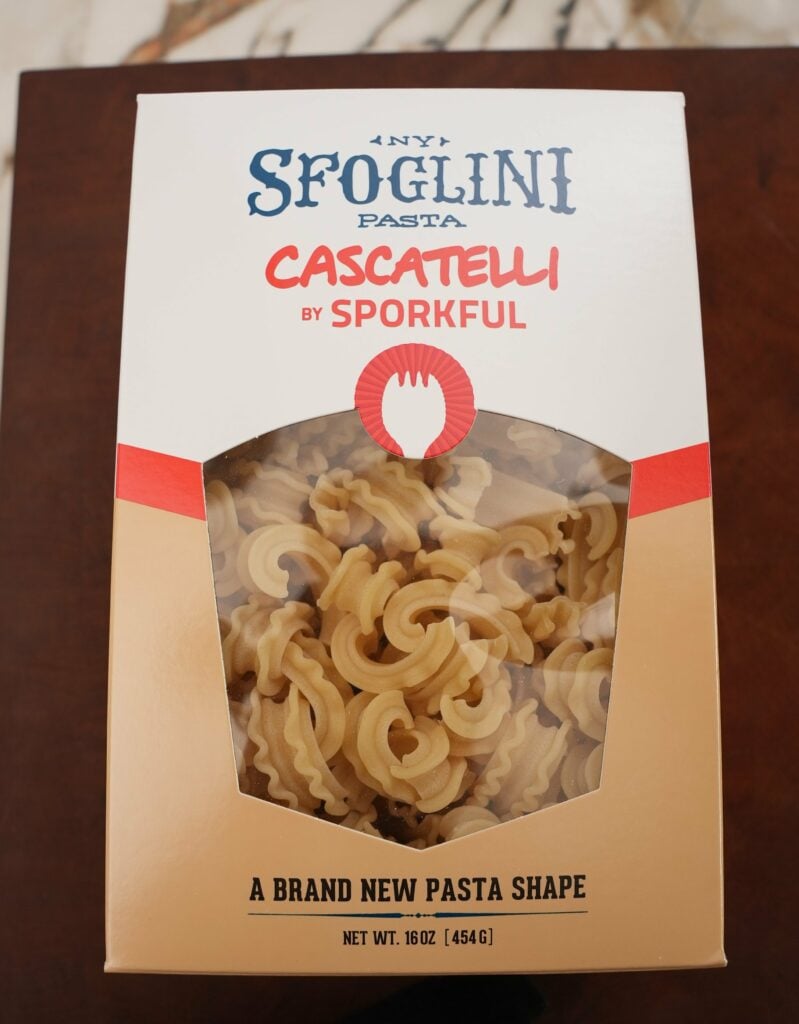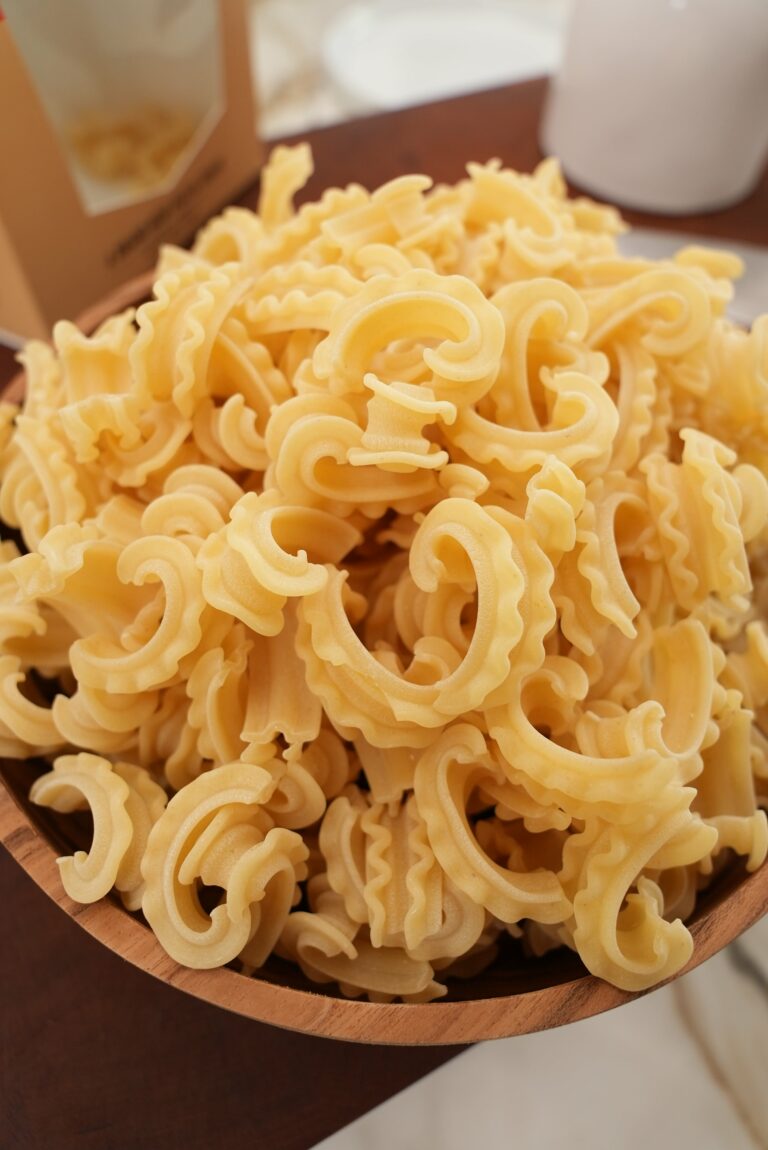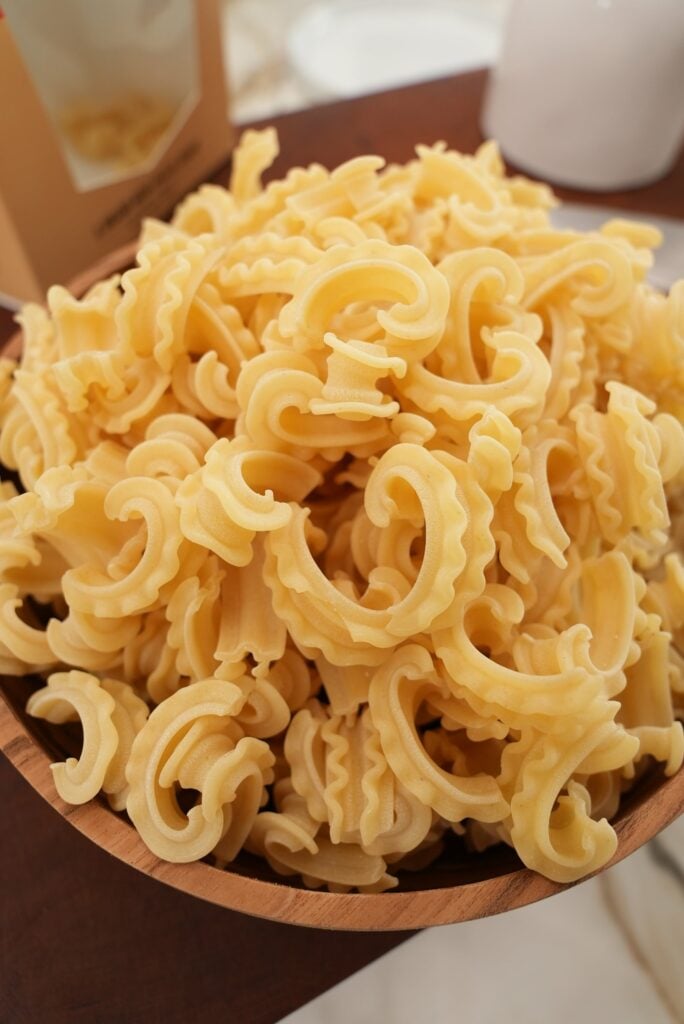 INGREDIENTS TIPS
OLIVE OIL
Italian food shines when you use the best quality ingredients – therefore, I highly recommend using the best olive oil you can find. For me, this means extra virgin olive oil – of the three main graves of olive oil (refined, virgin, and extra virgin), extra virgin is the least processed and considered the healthiest & purest form.
VODKA
Don't be scared of the vodka in this recipe! It will get cooked off and will NOT leave any kind of alcoholic taste. The small amount of vodka in the recipe does two main things: 1. it keeps the cream from separating, 2. it adds depth to the sauce and concentrates the flavors without adding any flavor of it's own.
TOMATO PASTE
This is a KEY ingredient for two reasons: 1. the tomato paste is super concentrated, which is why this pasta is so incredible flavorful, and 2. the texture of the paste makes the sauce creamier and smoother, coating the pasta in an almost velvet-y way. You won't get that with canned tomatoes, so I don't recommend you sub!
CASCATELLI
I usually make this with fusilli but I love this new pasta shape called CASCATELLI! The ridges and waterfall shape are perfect for picking up as much sauce as possible. I included a photo of the packaging above in case you want to check it out!
CRUSHED RED PEPPER FLAKES
You can adjust this to your spice preference – I always like a little kick to my food but if you don't, use less or omit it altogether!
BUTTER
Good quality un-salted butter is a staple in my kitchen – my favorite brand is Kerrygold! I buy mine in bulk from Costco, as butter keeps in the freezer up to 5 months.
PARMESAN CHEESE
As mentioned above, Italian food shines with high quality ingredients. I like to always have a wedge of high quality parmesan cheese in my refrigerator – I don't like the pre-grated cheese because they contain preservatives to keep the shreds from clumping, and I DEFINITELY do not like the green can! I get mine from Costco.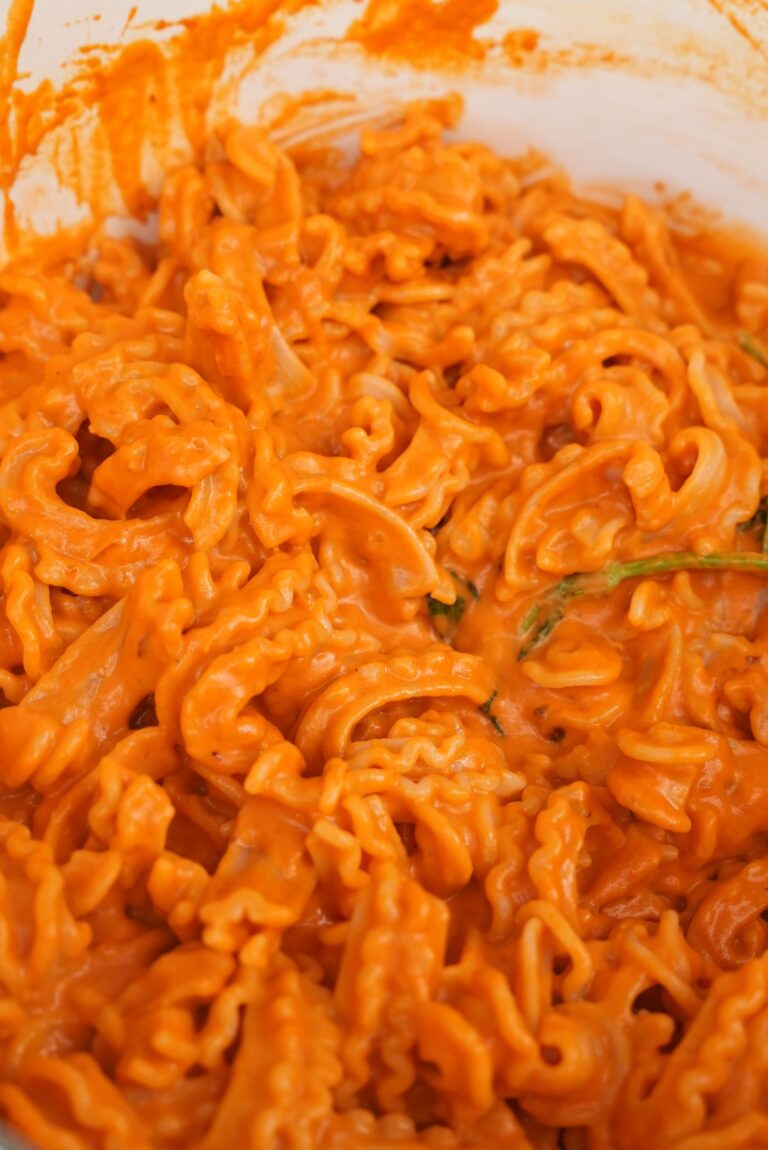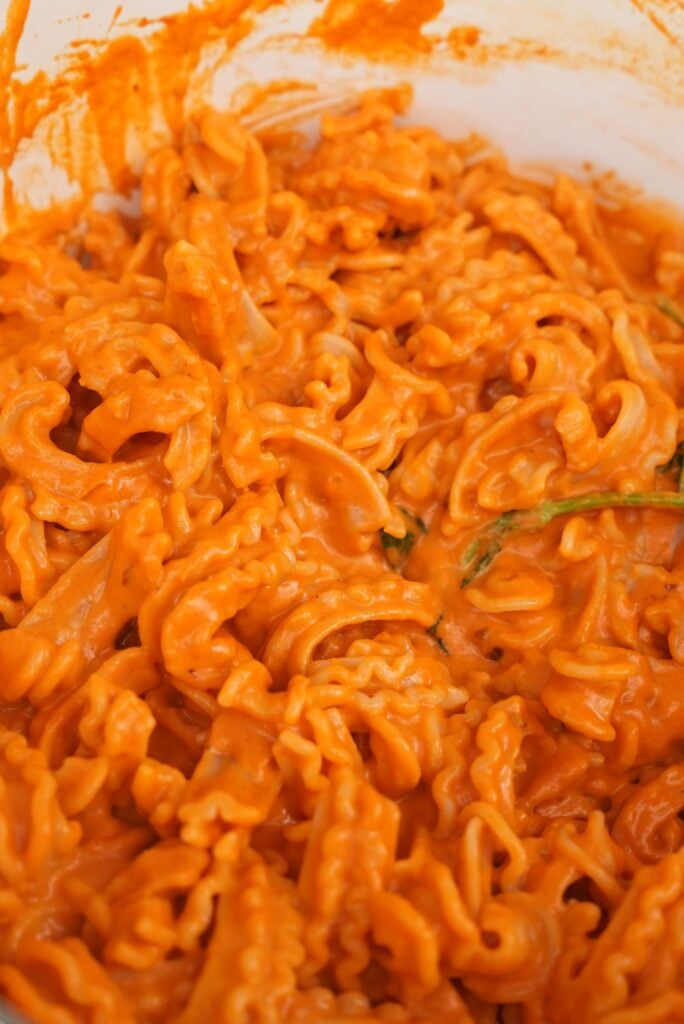 RECIPE TIPS
COOK YOUR TOMATO PASTE
You should cook your tomato paste until the color has turned brick red – this is the most important step! Undercooked tomato paste will result in an inferior sauce.
PASTA WATER
Save your pasta water! The sauce will thicken over time, especially when mixed with the pasta, so save some of the pasta water to loosen as needed and create the creamy consistency you want just before serving.
WARMED BOWLS
This is such a small but impactful thing – serve your pasta in warmed bowls! I always recommend this for sauces with cream or parmesan cheese, as the sauce will thicken faster when sitting in a cold bowl. How I warm up bowls is with the leftover hot pasta water (or use fresh hot water, if you don't have enough) and then dump the water out right before serving (to keep my bowl warmed for as long as possible).
Spicy Vodka Pasta
Ingredients
1/2

cup

olive oil

1

shallot

medium, finely chopped

5

cloves

garlic

grated

12

oz

tomato paste

3

tbsp

vodka

1.5

cup

heavy cream

1

tsp

crushed red pepper flakes

1

lb

pasta

2

tbsp

butter

unsalted

2

oz

parmesan

freshly grated

2-3

basil

springs
Instructions
Heat olive oil in a large pan or dutch oven over medium heat. Add shallot, grated garlic, and crushed red pepper. Cook and sweat until fragrant 3-4 minutes (do not brown).

Add tomato paste, season with salt and pepper, and cook until dark red and caramelized, about 5 minutes.

Add vodka to deglaze the pot and cook for 1-2 minutes until the alcohol has cooked off. Add cream and mix to combine.

Salt pasta water and cook pasta to al dente. Immediately add to sauce.

Add pasta water as necessary, parmesan, butter and fresh basil and mix over low heat. Serve immediately with more parmesan and enjoy!